Market Talk – Thursday, Feb. 20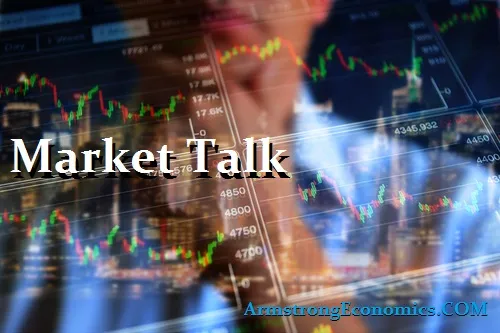 ASIA:
The slowdown in India's economy has taken a toll on the savings of its citizens and that has resulted in the country's savings rate falling to a 15-year low. India's gross savings fell to 30.1% of the GDP in 2018-19 from 34.6% in 2011-12 and 36% in 2007-08. The previous low was 29% in 2003-2004. Indian households contribute to about 60% of the country's savings, but household savings as a percentage of GDP have fallen from 23% in 2012 to 18% last year. The reason for this could be either Indian citizens are buying more things (but slowing down in consumption is one of the reasons for the economic slowdown) or paying more for services like health and education which have become costlier. The country's gross savings plays a huge role for the economy to grow at a higher rate by making investments using low-cost funds.
India's Reliance Industries Limited, a key buyer of Venezuelan oil, said it was assessing the impact of the latest US sanctions on Rosneft Trading SA (RTSA), the Geneva-based trading unit of Rosneft that supplies oil to the private refiner. US President Donald Trump on Tuesday imposed sanctions on the trading arm of Russian oil major Rosneft which has been the largest intermediary of Venezuelan oil, as Washington targeted Moscow over its backing of Venezuelan President Nicolas Maduro's government.
Nearly half of China's population (more than 780 million people) are currently living under various forms of travel restrictions as authorities race to contain the spread of a deadly coronavirus. The virus has killed 1,770 people and infected another 70,000 in mainland China.
The International Air Transport Association (IATA) has said the total global lost revenue for airlines could be $29.3 billion due to coronavirus. IATA announced that its initial assessment of the impact of the novel coronavirus 2019 outbreak shows a potential 13% full-year loss of passenger demand for carriers in the Asia-Pacific region.
Pakistan declared a national emergency after the nation's worst locust onslaught in two decades, which battered 40% of the crops in the country that is already grappling with its highest inflation rate in 12 years. India and China have joined hands to help Pakistan in this matter. After considering importing insecticides from India, Pakistan may get neighboring China's help in fighting one of its worst locust outbreaks by importing pesticides.
The Japanese government partnered with leaders of the auto industry in an attempt to mitigate any damage done to the industry due to the coronavirus. They have called this new group "New Coronavirus Countermeasures Automobile Council."