Market Talk – Friday, Nov. 22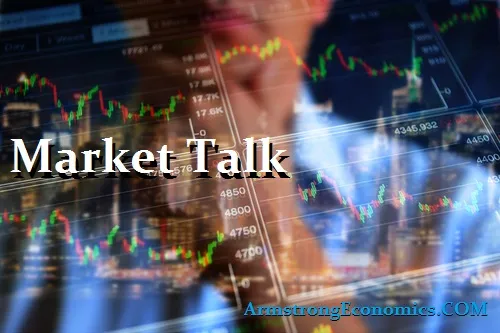 ASIA:
Chinese President Xi has said that he wishes to avoid a trade war with the US. However, he expressed if pushed too far he is willing to retaliate. "We want to work for a 'phase one' agreement on the basis of mutual respect and equality," Xi told members of an international forum. This has been a common theme throughout the US-China trade ordeal. China feels as if they are not being respected by the US when it comes to negotiations.
South Korea decided to remain in the agreement with Japan to share intelligence in what could be signs of improved relations between the two nations. South Korea had previously expressed a desire to end their three-year relationship, with today being the final deadline. However, they agreed to temporarily extend the agreement.
India Report
India has gone from being the world's fastest-growing large economy to something more like a rumbling Indian railway train. In the quarter to June, growth slipped to 5%, which is the slowest rate in six years. Other indicators are more worrying. Sales of trucks and buses fell 45% in the year to September, and even sales of cheap biscuits and soap have contracted. The 88% drop in overall credit flows to businesses in the two quarters to September compared with the same period last year suggests a virtual freeze on lending.
Amid the slowdown, Modi still managed to get himself re-elected in May with a huge majority. As the summer wore on, however, it became clearer that the economy had turned against Modi, even if the electorate had not. The big question now is whether the downturn will be bad enough to force the prime minister into some of the much-needed reforms that he avoided in his first term. Some changes have started to be made in the past few months.
On September 20th the government abruptly decreed a sharp cut in corporate tax, from an effective rate of 35% to a far more competitive 25%. The move prompted Mumbai's biggest stock market leap in a decade. The market's instant, oversized joy suggests two things. One is that there is a great deal of pent-up energy in the Indian economy, waiting to be released by wiser government policies. The other is that if Modi's government puts in some effort, it is capable of coming up with those wiser policies. Businesses are watching to see what will follow. There are rumors of a sweeping privatization drive. But it is unclear whether Modi's reforming side can override his conservatism, which reflexively favors an interventionist state, protectionist trade policies, the opinions of Hindutva trade unions, small business lobbies and ideologues.
During his first term, Modi has done some welcome reforms which include changes in bankruptcy law and implementation of GST– the biggest tax reform since India became independence in 1947. The GST did, for all its paperwork, abolish absurd interstate duties and sped up internal commerce. Fiscal discipline kept inflation modest. Infrastructure—and in particular power supplies—improved substantially. Over the past decade, 30 million more Indians every year have been connected to the electric grid, which now reaches 90% of all homes. India climbed a stunning 65 places up the World Bank's Ease of Doing Business Index and pulled in record hauls of foreign investment, totaling more than $35bn in each of the past three years.