Former Fed Official Says Government Can Borrow A Lot More
Narayana Kocherlakota, the former President of the Federal Reserve bank of Minneapolis wants you to know the Federal Government can never borrow too much money.
Our government already borrowed $23 trillion and deficits are expected to exceed $1 trillion per year. He knows many Americans feel anxious about the federal government going bankrupt, and he has a simple solution.
He just wrote the following in an editorial published by Bloomberg:
Policy makers and voters often express concern about the level of the federal deficit, which topped $1 trillion last year, and the national debt, now more than $23 trillion. But, unlike a household that owes money to a bank, the U.S. government has the ability to tax its creditors. This power means that the federal government can afford any level of debt that is owed to American taxpayers.
There you have it. The government can tax Americans for whatever is needed.
The solution is so simple any dim-wit could have come up with it. As a matter of fact, one did…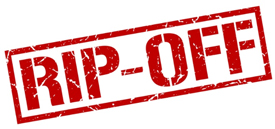 Federal Reserve bankers have always received unnatural reverence for their wisdom and piety. It's refreshing when one of them puts their patently stupid, indeed evil, ideas on public display.
The people running our central bank come from the same stock as the liars, schemers, and sociopaths who run the Federal Government and Wall Street. The sooner Americans figure that out, the better.
Toward that end, we have some follow up questions for Kocherlakota:
Have you considered the track record of nations that borrowed and spent without restraint? We can find lots of examples of nations that collapsed when leaders like you arrogantly assumed they could get away with borrowing, spending – and taxing – in confidence destroying amounts.
What do you expect will happen to the Treasury market when your tax is imposed on creditors? Do you expect them to continue lining up after they discover they must both lend money and then bear the cost of its repayment too?