E

Fish Stocks And Our Balance Of Payments
Our balance of payments is overly burdened by our consumption of seafood: We import approximately 90% of the seafood that we eat. Given our natural resources, we should be net exporters of seafood.
The total value of edible and non-edible fishery imports in the United States was $35.8 billion in 2016. The total value of edible and non-edible exports was $21.3 billion.
The imbalance does not imply only a shipment of dollars abroad. It also implies a number of jobs exported, a number of jobs that could be created in this country, were we not to import that much more seafood than we export.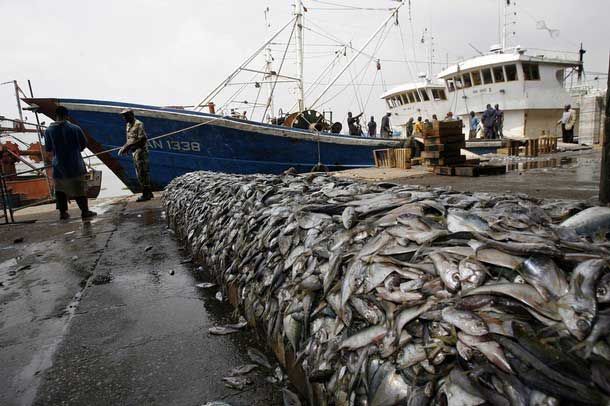 Why this imbalance?
Before answering this question, allow me to introduce myself. I have studied fisheries issues for about fifty years; I am the author (with Louis J. Ronsivalli) of Quality Assurance of Seafood (Van Nostrand Reinhold, 1988); through this work, we introduced fresh fish into the nation's supermarkets; I have published numerous papers and articles in fisheries development.
The reason for the imbalance in our accounts with other nations is not due to lack of fish in our waters. Not to put too fine a point on it, the imbalance is due to rules and regulations imposed by our National Marine Fisheries Service (NMFS) that prevent our fishermen from catching fish.
These rules and regulations are imposed to prevent overfishing, a potential exploitation of the fisheries to the point of endangering the existence of stocks of fish in the future. This is an assumption that is born neither by science nor by the facts.
Most of the times, fishermen bitterly proclaim that there are fish in the oceans, but they are prevented from catching them by arbitrary rules and regulations promulgated by NMFS.
The mathematical formula on the basis of which NMFS makes its determinations contains all sorts of data, but no science. In addition to historical data, which are not valuable because they report past catches that are constrained by the given administrative rules and regulations, historical data are also ill recording the reality of fish stocks because of many unknowns in the number and types of discards. Data are based on crude estimates, and much ideology, but no science, because no science of fisheries stock assessments is known to NMFS.
Yet, contrary to ongoing assumptions and practices, there is a science of stock assessments. This science represents the observed behavior of all biological species on land as well as at sea—even trees, it has been discovered, obey the same laws of nature. This science is represented by the predator/prey model, which has been explored ever since Lotka and Volterra demonstrated in the early 1900s that the periodic disappearance of anchovies in the Adriatic Sea was due—not to fishermen's overfishing—but to the abundance of their natural predators.