A No-Deal Brexit Could Put Nearly 20% Of British Jobs At Risk And Disproportionately Hurt Weaker Regions
A meaningful vote on whether to rule out a no-deal Brexit could take place as late as March 12, less than three weeks before the UK is due to leave the EU, with or without a deal - and the clock is ticking down. Parliament needs to avoid a hard Brexit to protect industry and to make sure that Brexit doesn't disproportionately hurt weaker regions of the UK.
That's a key finding from our latest research, just published in the journal Contemporary Social Science, which outlines how reliant the UK economy is on inward investment and how a no-deal Brexit will see that investment (and the jobs that come with it) dry up. But, whatever happens with Brexit, the UK must develop a more regional industrial strategy to bring better jobs and productivity to the country as a whole.
The UK economy relies more on foreign investment than any other G7 country. Investment into the UK has driven demand for skilled jobs such as technicians, engineers and IT specialists. UK businesses that were foreign-owned and received investment from overseas employed four million people in 2016 - some 17% of all UK employees. Half of those were employed by EU-owned firms.
A key point to note is that leaving the single market could put these good-quality jobs at risk, forcing more UK workers into "bad jobs" including zero-hours contracts, which require few skills and little room for progression.
Above all, the government needs to avoid a hard Brexit that involves the return of tariff barriers. Ideally, it should secure a trade deal as soon as possible, which prioritises access to the single market for as many sectors.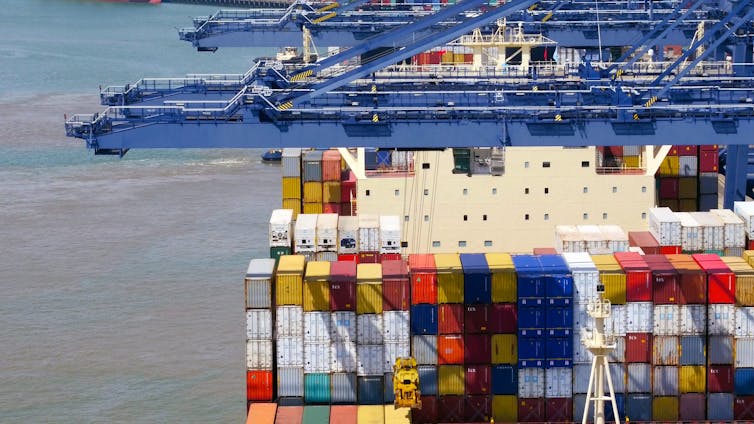 A no-deal Brexit will slow down trade and investment. Steve Parsons/PA Wire/PA Images
Leaving the single market would make it more difficult for European businesses to invest in the UK economy, putting almost 20% of current jobs at risk - including many of the UK's relatively "good jobs" that require training, are higher paid and have permanent contracts. There is also a danger that the UK's weaker regions will be disproportionately hurt by Brexit, a point which tallies with other research into the regional impact of Brexit.
This article is republished from
The Conversation under a Creative Commons license.