Top 5 Picks Poised For An Explosive Upside
Many precious metals stocks have moved nicely over the past two weeks. Many gold investors wanting in on the next big move have been left on the sidelines, under-invested. It's my view that this has occurred because everyone and their brother has had one eye on the often-published gold and silver seasonality chart.
This chart is a composite of 40 years of action, and presents gold as weak until late July, and silver as weak until late August.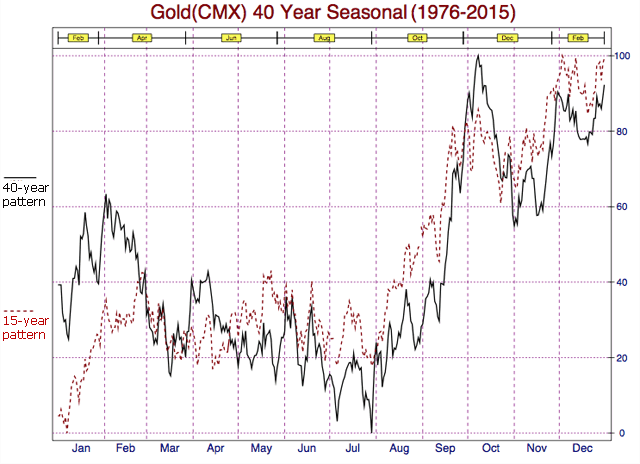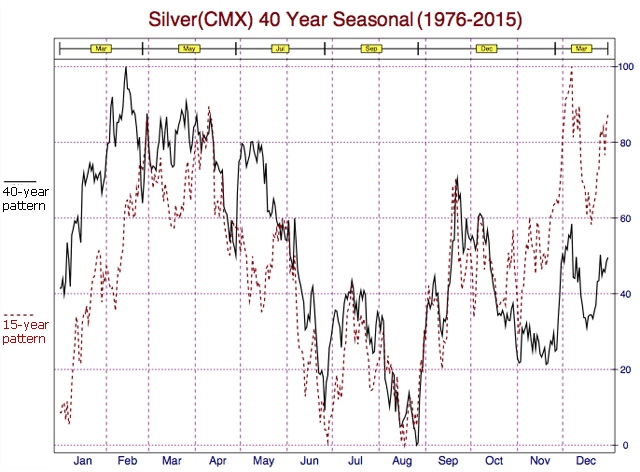 As a result, many investors have been waiting for lower prices before accumulating their positions. The market, however, rarely satisfies the crowd. So, it began its move earlier than expected.
It is time to review the strategic big picture; we are now over four years into the bull market in gold stocks. It began in January, 2016, with an across-the-board, vertical, seven-month, 150% rally, propelling all precious metals sectors. The market then went on to sort out the winners and losers over the next two years in a protracted, painful consolidation.
This three-year event may be classified as Phase I. This consolidation ended in September 2018, and the next leg-up began, and is still ongoing. The market is now in early stage Phase II prior to the point of recognition (POR), as the public still hasn't recognized the bull market. The POR however, appears to be fast approaching as the market's steam boiler has now gotten up a full head of steam, and is about to unleash its power and propel the bull upward. This is the "Impulse Move" that Rambus has been chronicling.
The bull is now maturing to the point that it is about to express the raw power of a primary bull market. Bull markets surprise to the upside, and Wall Street is about to be shocked and awed over the next six to twelve months in a potent display of the rise of a bull market.
Institutional players are now beginning to sense this and have been buying gold futures contracts and standing for delivery. This is a major shift in psychology from the past, as gold is being substituted for bonds in big money portfolios.