E

Price Of Silver - 100 Years In The Making
Sometimes fantasy becomes reality. At other times, a dose of reality will temper fantasies of outsized and unjustified proportion.
Image Source: Pixabay
Some silver investors and analysts could use a dose of reality. Below is a chart of silver prices dating back to 1915...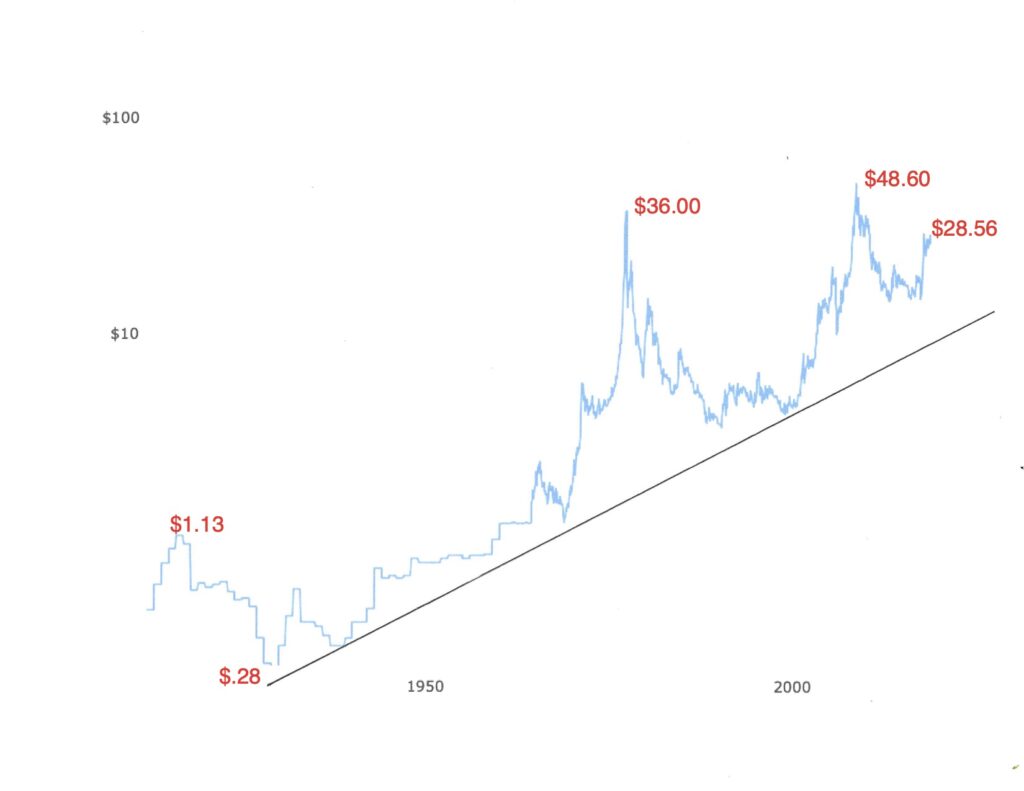 Silver Price History
In November 1919 the price of silver was $1.13 oz. From that point until mid-1932, silver declined sharply. By then it was down to $.28 oz.
The low price for silver in 1932 coincided with what proved to be Depression-era lows for the stock market. However, that is not entirely coincidental.
Silver is fundamentally, and foremost, an industrial commodity. Its price is primarily influenced by its use in industry. Its use as money is secondary to its role in the industry.
The economic depression and deflation that took place resulted in huge downward price adjustments for most goods and services, including commodities.
Somewhat ironically, commodities were already experiencing their own "deflation" all during the Roaring Twenties. This was a full decade before the stock market crashed in October 1929.
The onset of the Great Depression simply accelerated silver's price decline, along with other commodities.
After a sizable rebound and subsequent secondary low for silver, its price began a forty-year climb from $.35 oz. in 1940 to $36.00 oz. in February 1980. (Prices in the chart are monthly average closing prices.)
Silver prices declined by more than ninety percent after peaking in 1980, reaching a low of $3.56 oz. in 1993. For the next seven years, the price of silver languished at low levels and in 2001 traded as low as $4.00 oz.
The next ten years saw silver's price move higher by twelve-fold, reaching $48.60 oz. ($48.70 intraday) in 2011.
Beginning just after it peaked in 2011, silver began a price decline that exceeded seventy percent. The low point was $11.77 oz. in March 2020.
Silver's price rebounded to just under $30.00 oz. in August 2020 and again in February 2021. Currently, silver is priced at $25.55 oz.