Oil And Oil Stocks Are Spring Loaded
In January 2017, I wrote this for MarketWatch: The Trump oil trade, and why oil might soon reach $100 again
Today, we are well underway in that move higher in oil prices. Will the price of oil reach $100 again? That depends on whether there are unexpected supply disruptions. Regardless, the oil market conditions I detailed are still manifesting and oil will at least remain firmly in a higher range compared to a few years ago.
This higher oil price era, which could be interrupted by a recession, with a price range from the low $60s to $80s per barrel of oil, will be enough to drive significant earnings gains for lean U.S. oil producers. With the recent pullback in oil stock prices, investors are being given what might be the last opportunity to buy oil stocks at a discount to expected future earnings.
Oil Is In A Higher Price Range
When OPEC confirmed its decision to flood oil markets on Thanksgiving 2014, the price of oil, which had already begun to slide since I forecast oil would fallthat summer, moved into crash mode.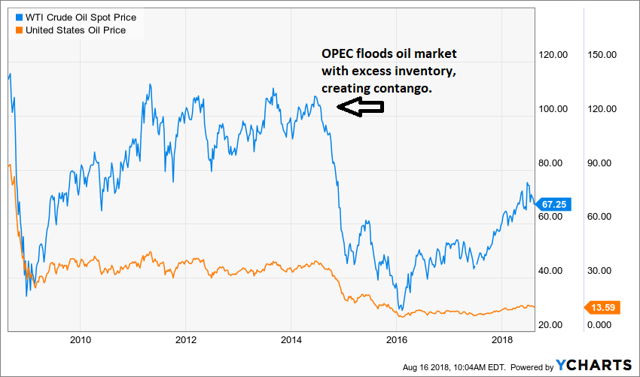 From early 2016, when oil price bottomed, a new upward price trend began. It was confirmed when the oil market finally moved from contango to backwardation in early autumn 2017.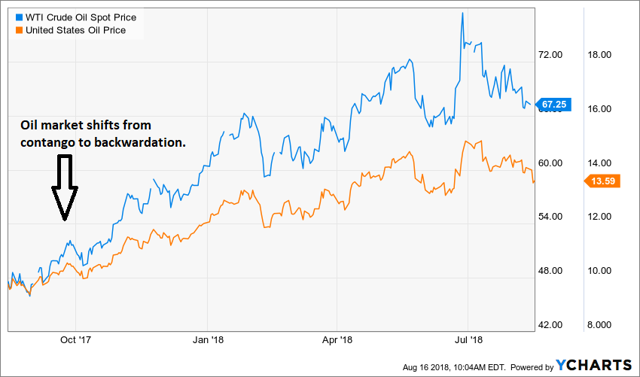 For about the past year, the upward trend in oil price has been obvious. Although short-term traders try to game the slightest moves, what we can see is that there are discernible price levels for longer-term investors to buy. We are at such a price point now.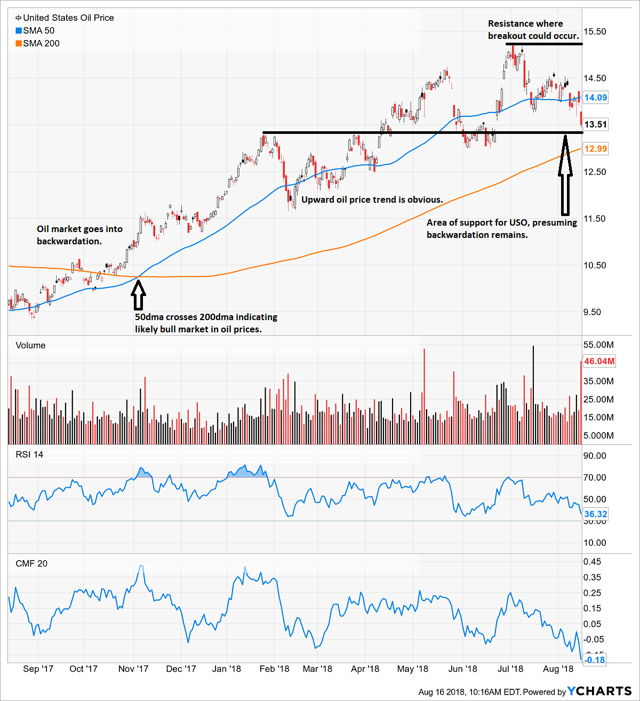 Oil Price More Likely To Rise Than Fall
The likelihood that the price of oil rises from here is strong. There are several factors we should recognize. The first is that the oil supply and demand equation has clearly moved into balance.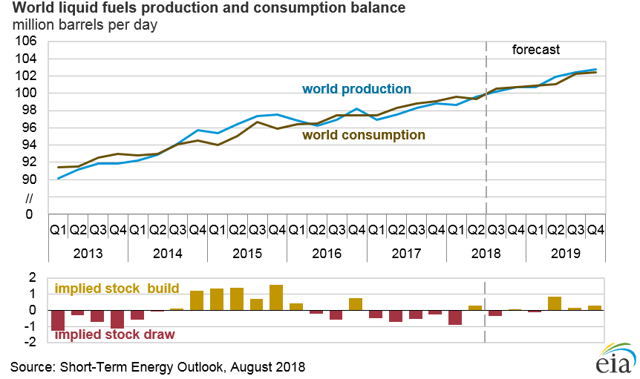 Despite concerns that global oil demand will be disrupted by emerging markets gyrations, the upward trend in oil demand is clear for at least the next several years. The potential for a trade disruption has also caused oil prices to pull backAs I described in Expect Positive Surprises On President Trump's Trade Policies, I do not believe we see an all-out trade war, though as I discussed in a recent webinar, I am more concerned now than six months ago:
Disclosure:
I am long XOP, USO.
20% Discount Through Labor Day! Margin of Safety Investing is an investment advisor replacement service. If you have a few hours per week ...
more