E

Gold Vs. Stocks: Ratios Do Not Imply Correlation
There is considerable extensive research and lots of articles written about gold vs. stocks. Sometimes, that is done in order to support or justify the argument that stocks are a better, long-term investment than gold. And the results seem to indicate that.
Except that gold is not an investment.
Gold is real money and a 'store of value'. Its fundamentals have nothing to do with the fundamentals for stocks or any other investments. When gold is analyzed as an investment, it gets compared to other investments. And then the analysts start looking for correlations.
Some say that an 'investment' in gold is correlated inversely to stocks. But there have been periods of time when both stocks and gold went up or down simultaneously.
And, classifying gold as an alternative investment, or a safehaven asset, confuses people and creates unrealistic expectations. At least when comparing apples to oranges, we know that both of them are fruits.
Some of those who consider gold and stocks to be inversely correlated investments follow the Dow to Gold ratio. The ratio is calculated by comparing the U.S. dollar price per ounce of gold to the Dow Jones Industrial Average in such fashion as to determine hypothetically how many ounces of gold are needed to 'buy' the Dow.
For example, gold is currently priced at $1297.00 per ounce and the Dow Jones Industrial Average closed today (6/7/18) at 25,241. When we divide 25,241 by 1297.00 we get the number 19.46. What this means is that - theoretically - it costs 19.46 ounces of gold to buy the Dow. Not a realistically practical application of numbers, yet, some people are convinced that the two are inversely correlated when plotted on a chart with adequate time periods. Not true, but we are provided with some talking points. Let's take a look: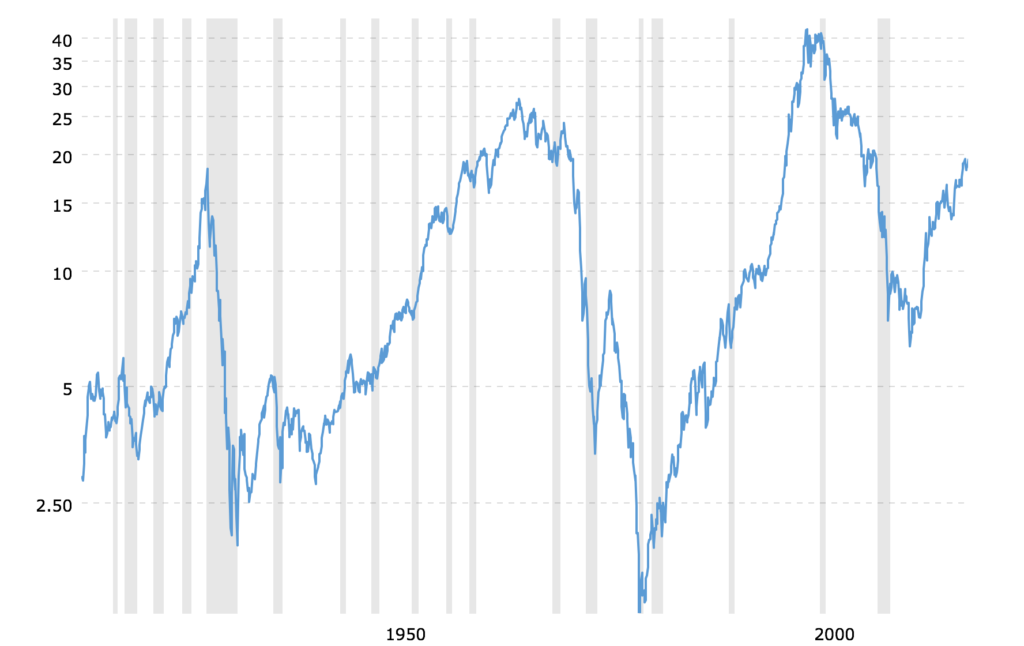 The three successively higher peaks in the ratio coincided with highs in the stock market. And the low points following the January 1980 peak and the August 2011 peak coincided with highs in gold.