Gold Stocks After The Flash Crash
Below is a chart of the Golds Bugs Index the HUI, please note that the support level at 250 has been peirced which doesn't bode well for a rally.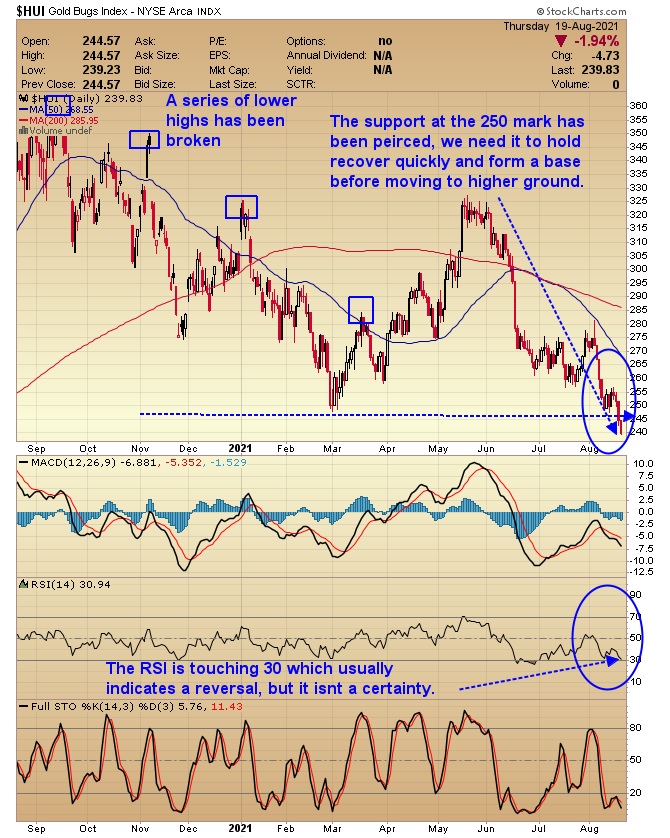 We do need to see it bounce from this low and form a base on which to build the next rally.
The fundamentals are good and the miners are making money and paying dividends, but the sentiment is against them, at least for now.
If you want to know what we are taking then please join us for this hectic ride into a future of money printing, inflation, civil unrest, etc, I know, it is not a pretty sight.
Go gently and take good care.
Disclaimer: Gold-prices.biz makes no guarantee or warranty on the accuracy or completeness of the data provided. Nothing contained herein is intended or ...
more