E

HH

Are Silver Prices Really Cheap? And Does It Matter?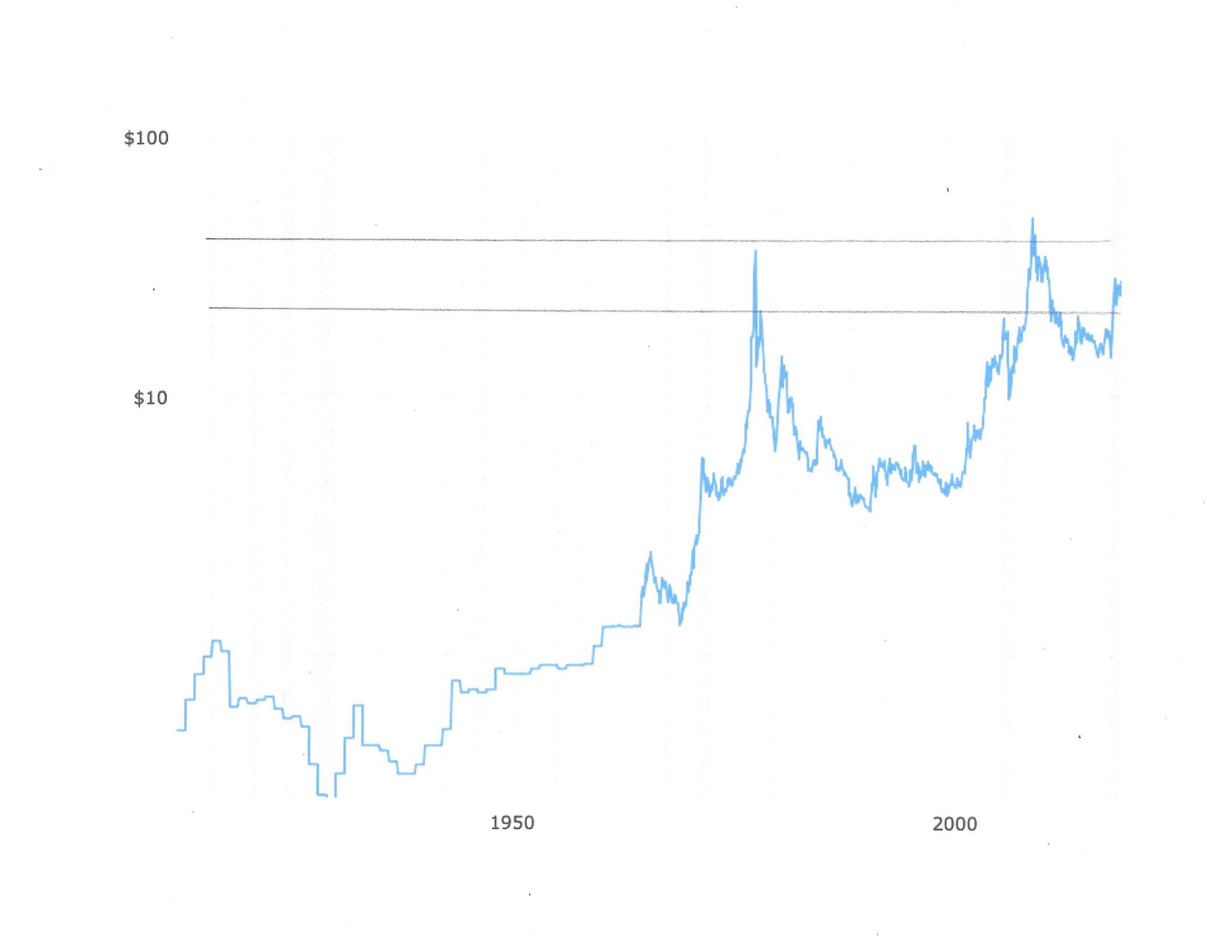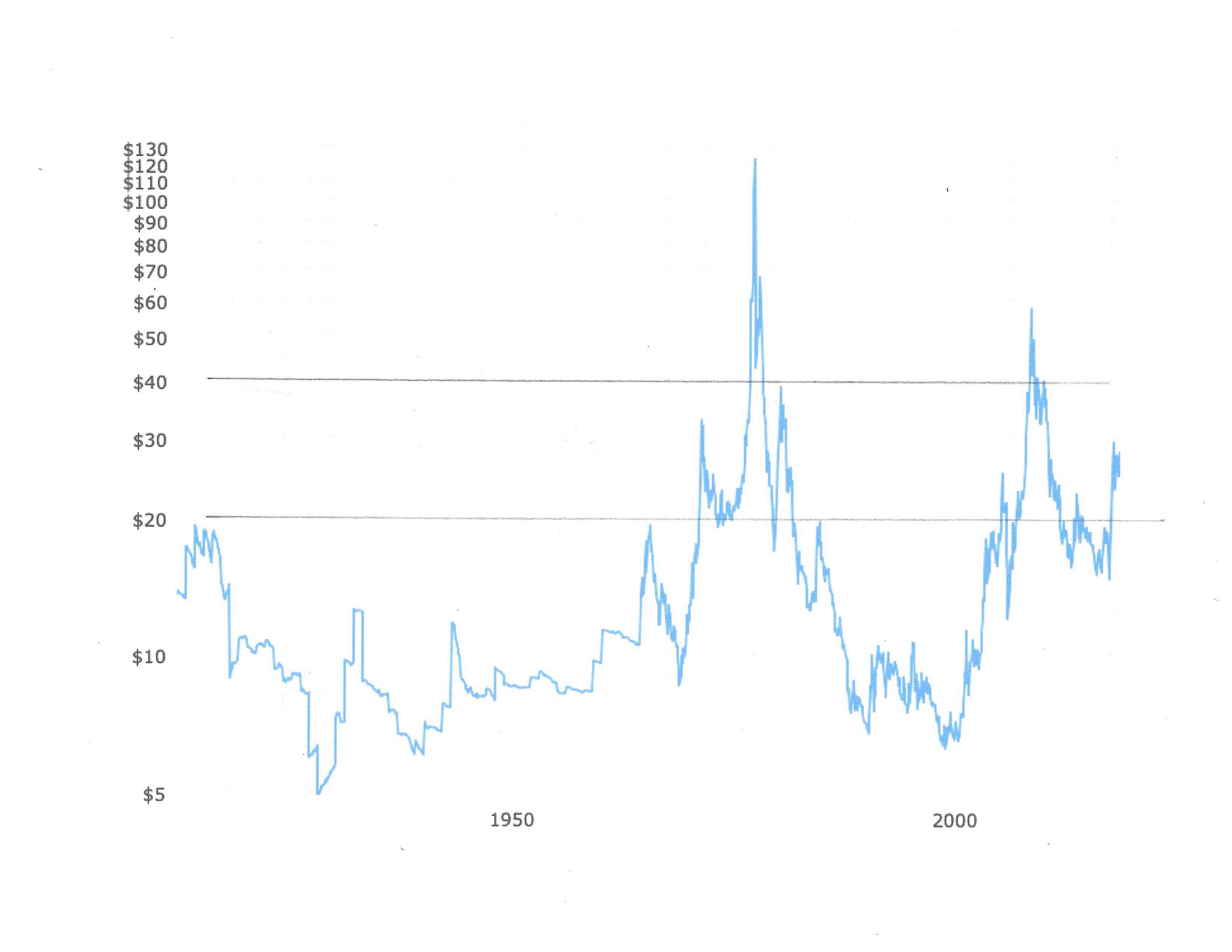 Proponents of silver and their expectations for a much higher price have talked for years about the reasons "silver is undervalued" (their words, not mine).
Whether it is a deficit in new production of silver or the gold-to-silver ratio, there is always something to talk about. So let's talk.
Below is a chart (source) of silver prices for the past century...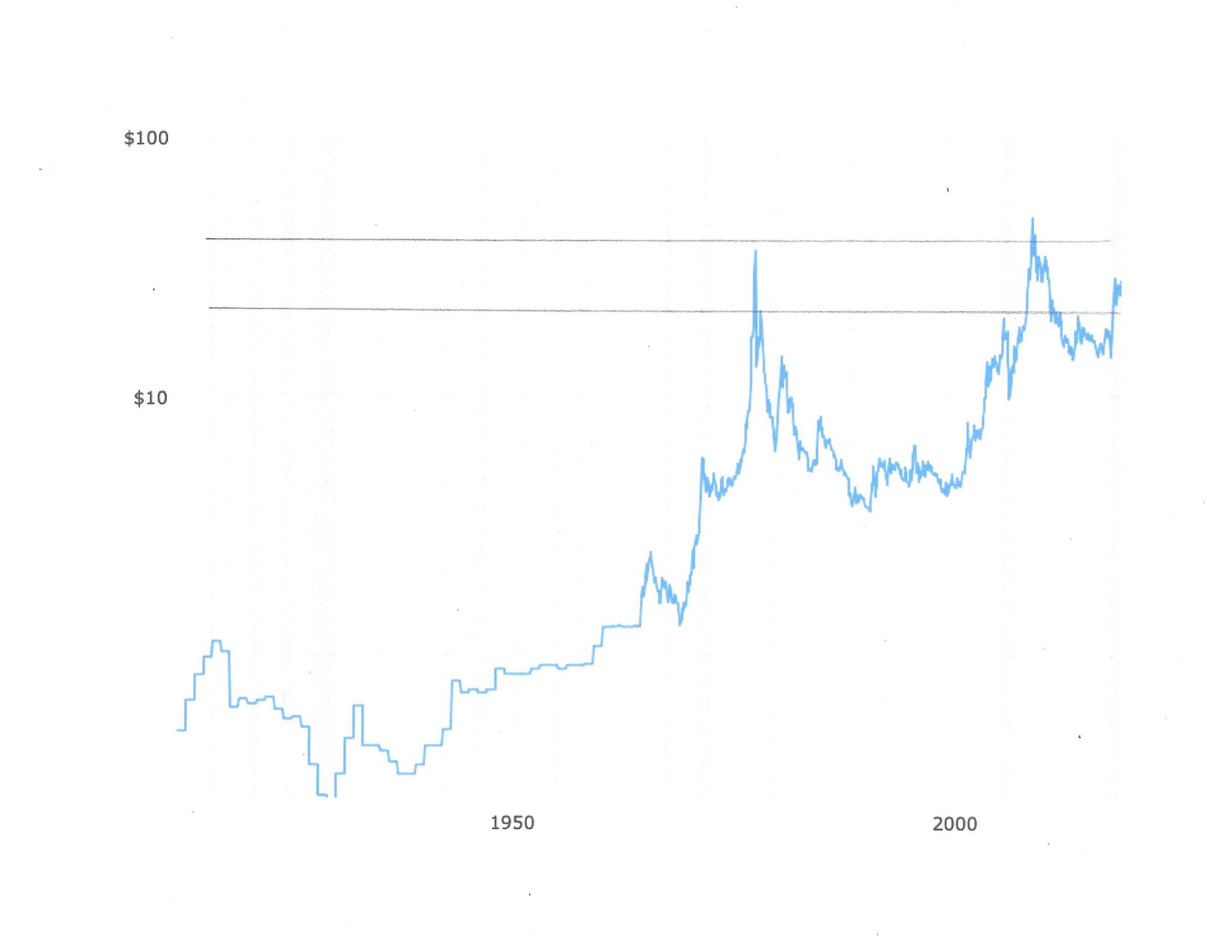 Silver Prices - 100 Year Historical Chart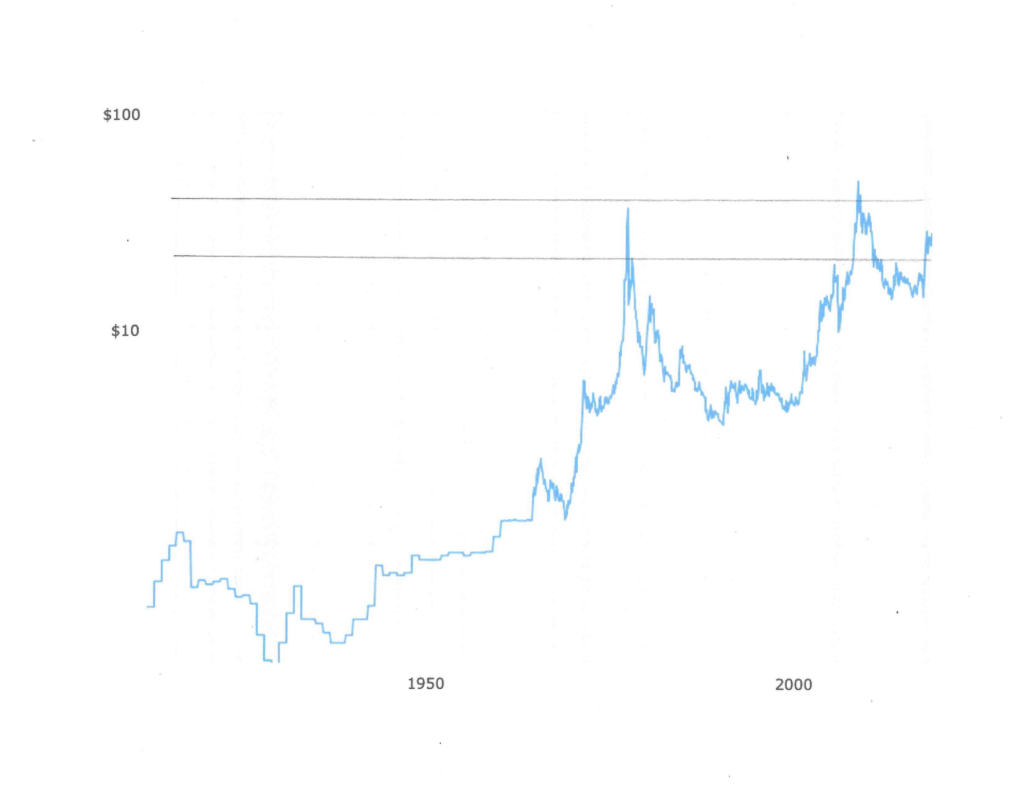 The chart is plotted using average closing prices for spot silver so the peak shown in 1980 is $36 oz., which is an average of closing prices for the month of February 1980. The peak intraday price was $49 oz. in January 1980.
In either case, with spot silver currently under $28 oz., silver is definitely cheaper than it was in early 1980.
That does not, however, make silver a bargain at its current price. The actual average price for the entire year 1980 was $20.98 oz. With the average closing price for 2021 at more than $26 oz., then silver is more costly by an average of $5 oz., or twenty-four percent.
The two parallel lines identify a price zone for silver between $20 - $40 oz. The total time that silver prices were actually within that range or higher amounts to less than five years.
Since the chart includes a total of 106 years, that means silver has traded at prices below $20 oz. for more than ninety-five percent of the past century.
Conversely, we might say that silver at $27 oz. is not cheap. In fact, after adding the exorbitant premiums that accompany the purchase of physical silver (Silver Eagles, junk silver coins, etc.), silver is quite expensive; more than almost any other time shown on the chart.
However, a realistic assessment of silver prices is not complete unless we consider inflation-adjusted prices. Here is the same chart as above, but with silver prices adjusted for inflation...
Silver Prices - 100 Year Historical Chart (inflation-adjusted)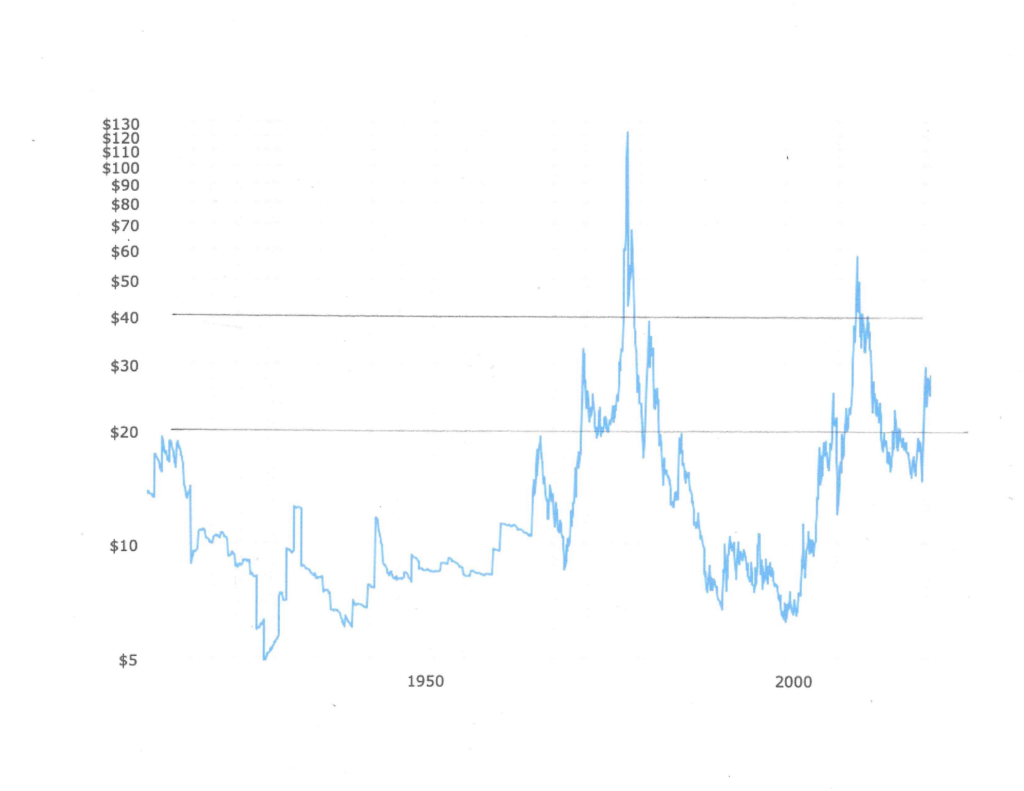 In the chart above, the same parallel lines of $20 and $40 are shown. On an inflation-adjusted basis, most of the price history for silver is still under $20 oz.