Beginning The Next Inflationary Period
During the last 10 years, governments have managed to focus inflation in asset markets, like stocks and real estate.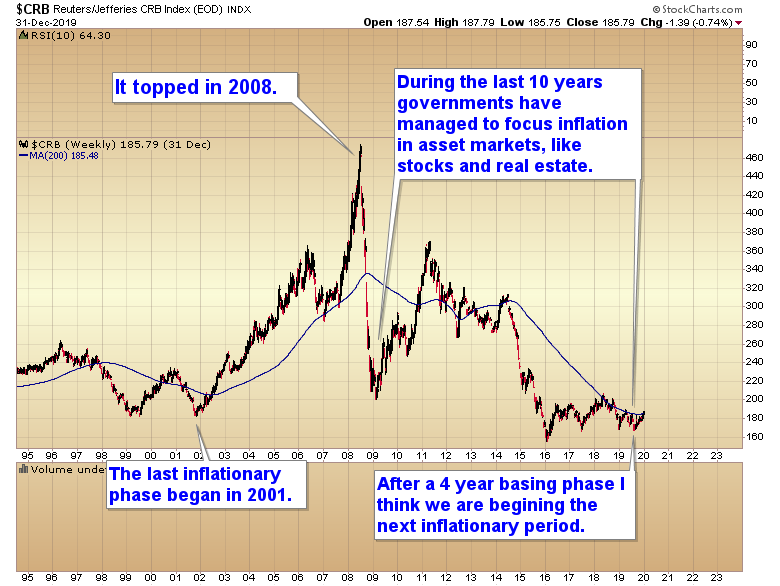 The last inflationary phase began in 2001, it topped in 2008. After a 4 year basing phase, I think we are beginning the next inflationary period.