Why A 2021 Ethereum Price Prediction Of $10,000 Isn't Crazy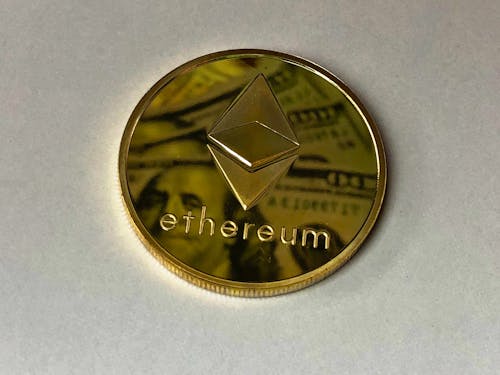 Suddenly, a 2021 Ethereum price prediction of $10,000 seems perfectly reasonable.
So far this year, the price of Ethereum has soared more than 370%. And if that doesn't wow you, the No. 2 cryptocurrency is up nearly 1,500% over the past 12 months.
The surge has put the Ethereum price at about $3,500. What cryptocurrency investors want to know is what's causing this incredible rally – and more importantly, if it can be sustained long enough to carry the price to $10,000.
Ethereum is definitely having a moment. After years of mostly following Bitcoin's price action, the price of Ethereum has started to move more independently. Over the past year, the correlation coefficient has dropped from 0.9 to 0.7.
This tells us the market is recognizing that the investment case for Ethereum is distinct from that of Bitcoin and needs to be valued on its own merits.
And it makes sense. While Bitcoin is thought of as a store of value similar to gold, Ethereum has evolved into a platform that supports billions of dollars' worth of economic activity.
Two major trends are driving this surge of activity: DeFi (decentralized finance) and NFTs (non-fungible tokens).
These trends are the core reason for Ethereum's impressive rally and are key catalysts that will propel the Ethereum price to $10,000 and beyond.
Why the Ethereum Price Is Soaring
To understand how Ethereum became the focal point of the hottest trends in crypto, you have to know why this cryptocurrency was created.
The creators of Ethereum, led by wunderkind Vitalik Buterin, sought to make a cryptocurrency that could do more than Bitcoin could.
The most important addition was to make the Ethereum network itself programmable. In the computer world, this is called being "Turing complete." It means the Ethereum network can operate as a giant global computer.
In particular, it means Ethereum can execute "smart contracts." These are similar to real-world contracts, except the conditions are written in software. The contract executes when the conditions set forth in the contract, using data from a trusted online source called an oracle.
Disclaimer: Any performance results described herein are not based on actual trading of securities but are instead based on a hypothetical trading account which entered and exited the suggested ...
more