Yukon Premier Darrell Pasloski: Our Goal Is To Be The Number One Mining Location
TM editors' note: This article discusses a penny stock and/or microcap. Such stocks are easily manipulated; do your own careful due diligence.
The Fraser Institute's 2015 Annual Survey of Mining Companies ranks Yukon first in mineral potential and ninth overall in global mining jurisdictions, points not lost on Yukon Premier Darrell Pasloski. Pasloski believes Yukon can improve on its survey ranking and says his government is making every effort to attract mining investment. That includes continued support for the Yukon Mining Alliance, a joint effort between companies and government to co-promote one another. In this interview with The Gold Report, Pasloski talks about some companies advancing their projects in one of the world's top mining jurisdictions.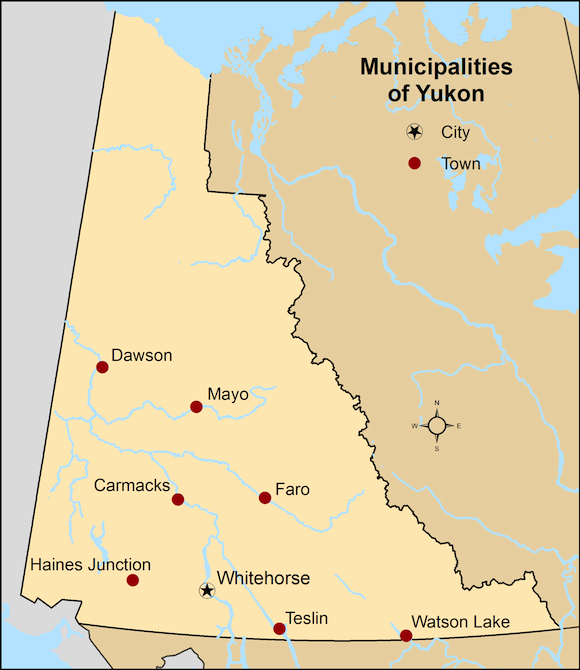 Wikipedia
The Gold Report: The Yukon is ranked first in mineral potential and ninth overall in the recent ranking of global mining jurisdictions in the Fraser Institute's 2015 Annual Survey of Mining Companies. Is that good enough? What are some of your mining-related goals for the Yukon?
Darrell Pasloski: You can't get better than number one when it comes to mineral potential but the ninth overall ranking to me says that there's still some work to be done. Our mineral endowment certainly is world class and the opportunities as a world-class jurisdiction for mining exploration and development will make us a future leader in the mining sector. There are more than 2,700 existing mineral occurrences in Yukon but these cover only about 12% of the land, so that leaves vast potential for current and future explorers.
The first goal would be more streamlined permitting. The federal government currently holds our environmental assessment legislation and is making amendments to the Yukon Environmental and Socio-economic Assessment Act. Those amendments will ensure that our assessment process is consistent with those in other jurisdictions, which should allow us to remain competitive. Here in Yukon, we're working on the Mine Licensing Improvement Initiative. Improvement to this process will foster a more predictable and efficient regulatory environment.
The second goal would be improved infrastructure. There has been more than 100 years of mining in the territory and some good foundational infrastructure has supported the sector for decades. Yukon already has about 5,000 kilometers of government-maintained roads, an international airport, many community airports, and access to two ice-free deepwater ports that are probably a couple of days sailing closer to market than other ports along the northwest coast. Last year we made significant capital investments in highway, bridge and airport upgrades. This year our capital budget marked another record capital investment in infrastructure. And we have begun to plan for development of new hydroelectric infrastructure that will provide enough energy capacity to take us well into the future. In fact, almost all of the electricity for communities now is from renewable energy sources.
TGR: Where does mining rank in terms of economic impact in Yukon?
DP: Historically, mining has accounted for about 20% of Yukon's GDP. Mining is the cornerstone of the Yukon economy. Things are great when the resource industry is strong, but we also feel the effects when the industry goes through cyclical downturns.
TGR: Much of the Yukon is occupied by First Nations. How is the Yukon government helping mining companies and First Nations build trust and relationships?
DP: ;The mining industry is the largest employer of First Nations people in Yukon. We have 14 First Nations in Yukon and almost half of the modern day land claims in Canada are here. Eleven First Nations already have land-claim and self-government agreements. Each of the First Nations that has land claims also has an economic development corporation. There's a tangible business-ready approach to identifying opportunities.
Disclosure:
1) Brian Sylvester conducted this interview for Streetwise Reports LLC, publisher of more