World Stock Markets – Perma-Bears Beware
The dominant trend in major World Stock Markets indexes is UP…UP…UP. The burden of proof is on the perma-bears.
The daily chart of Dow futures completed a 4- week pennant on Tuesday. This type of concise pattern provides swing-trade possibilities.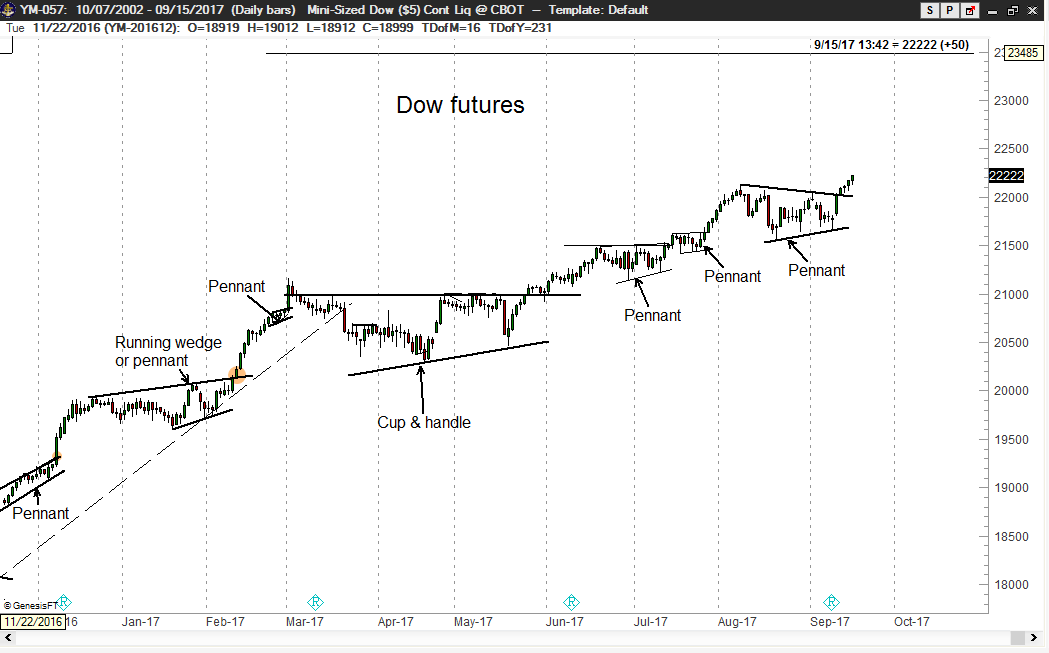 The Nasdaq continues to display a possible wedge pattern. While the rising wedge is generally a bearish pattern, it is occasionally resolved by an upward thrust (known as a running wedge).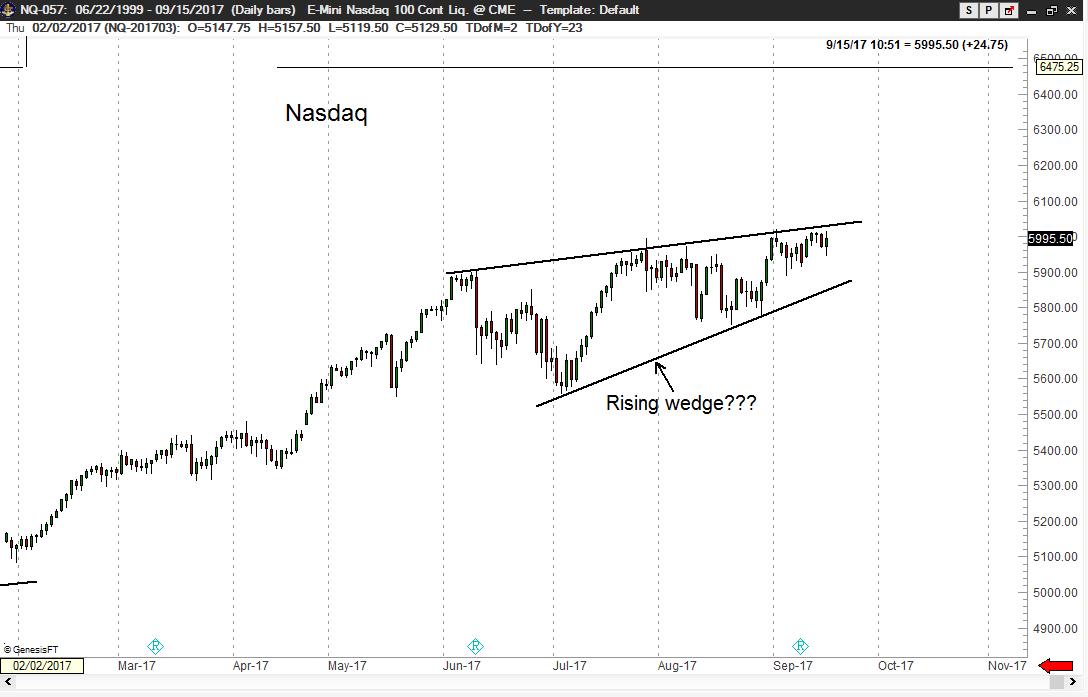 The Kospi remains in a powerful uptrend on the monthly graph. That the daily chart has experienced only a 6% correction with Krazy Kim Potbelly on the loose should be viewed as a sign of strength for now. Of course Potbelly is capable of all kinds of mischief.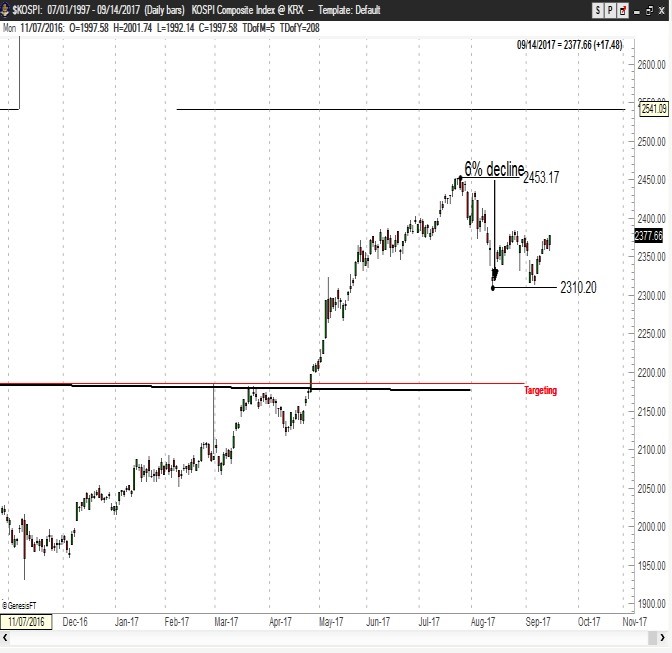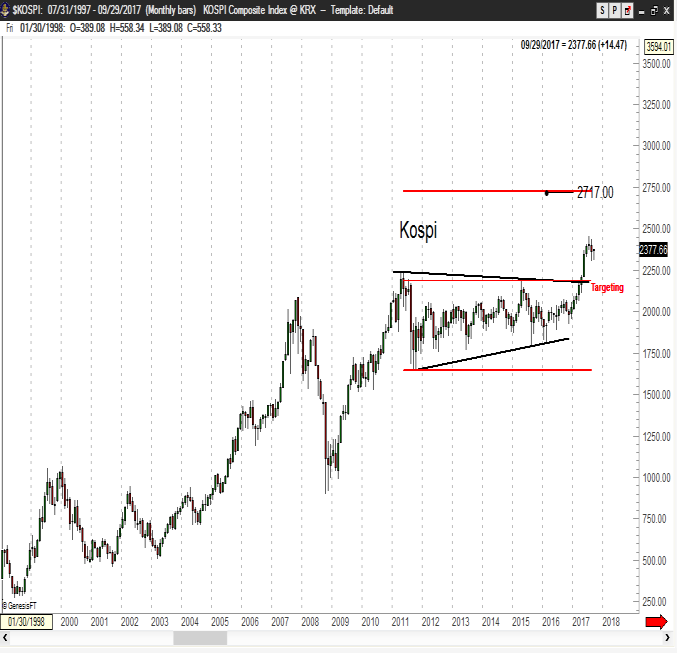 World Stock Markets everywhere are showing strength.The completed 2-year Cup and Handle pattern on the weekly Nifty chart has a target of 11,250.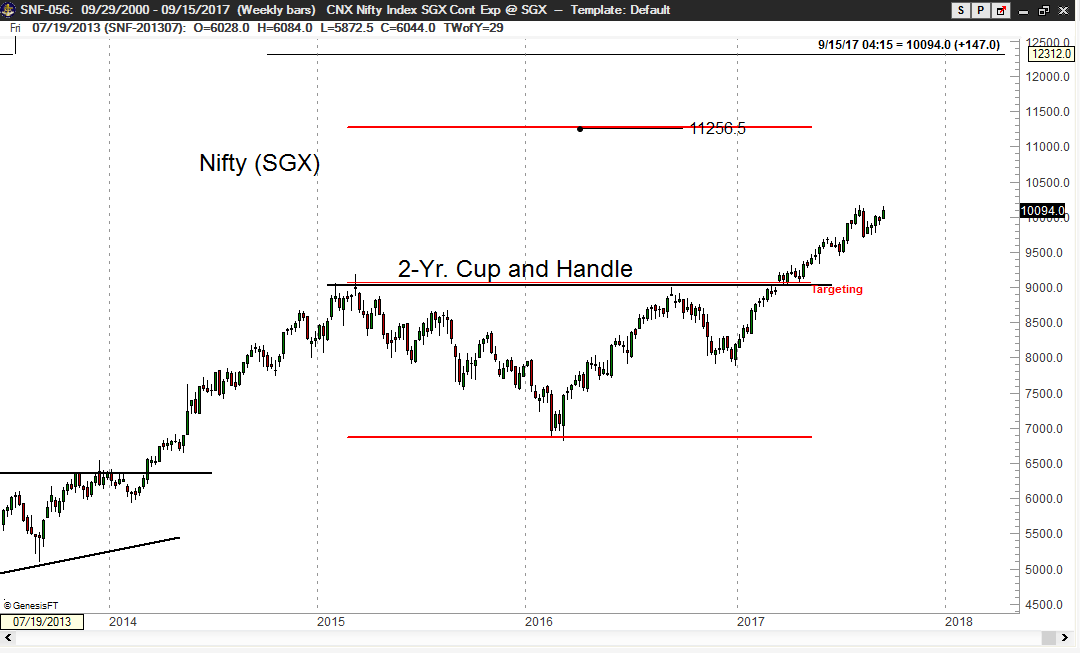 The Taiwan Index is forming a very well-defined 12-week ascending triangle. Throughout my trading career I have done very well trading compact continuation patterns such as the one shown on the Taiwan Index graph. This futures contract is very thinly traded.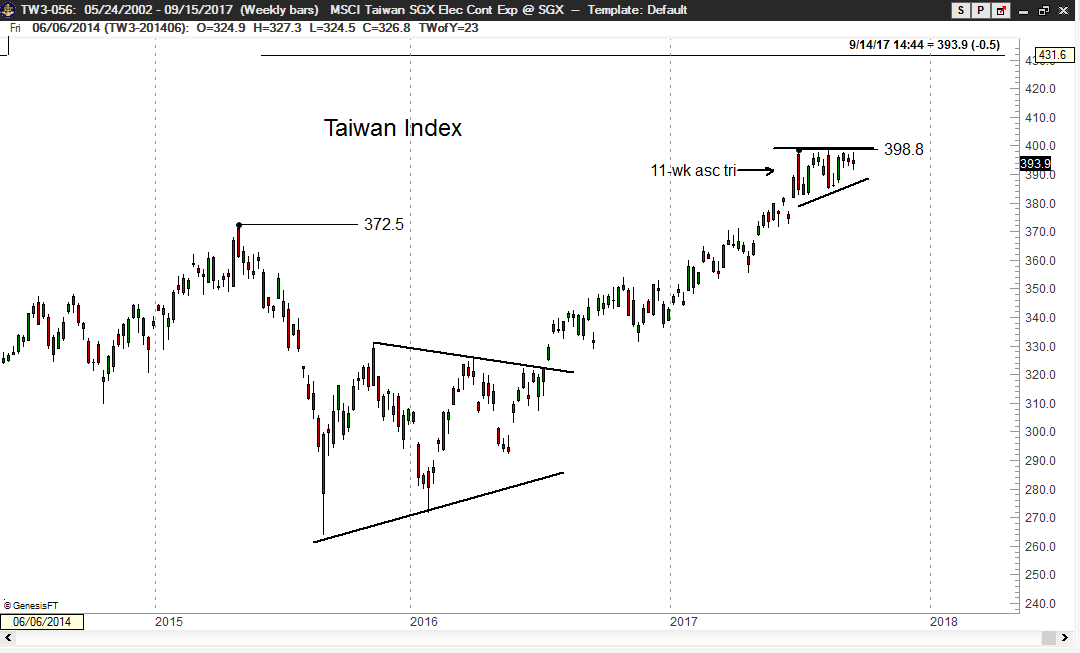 The CAC (France) chart is worthy of note. The monthly graph has climbed above a multi-year declining trendline. The violation of a trendline in and of itself does not turn a trend from down to up or from up to down. Violated trendlines simply represent a change in market behavior and should put a trader on the alert for additional trading clues. In the case of the CAC, the trendline has been successfully retested in the form of a 4-month channel on the daily chart. The CAC flashed a strong buy signal this past Monday.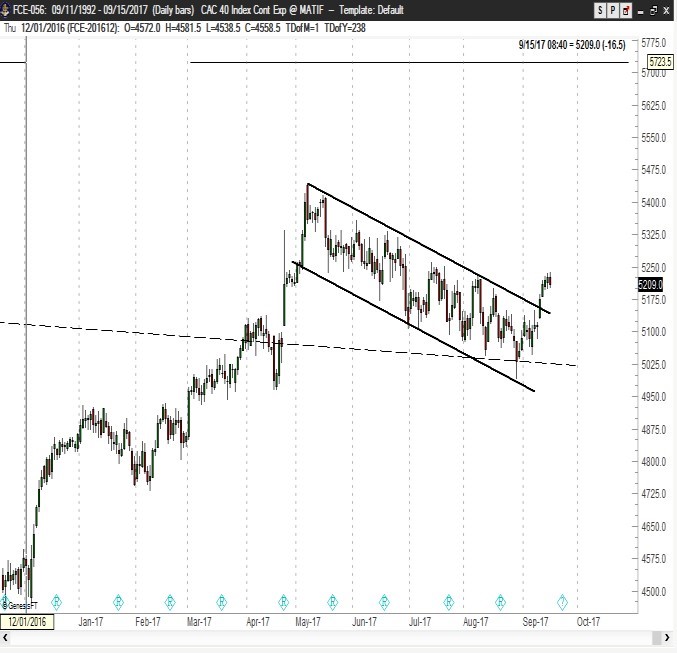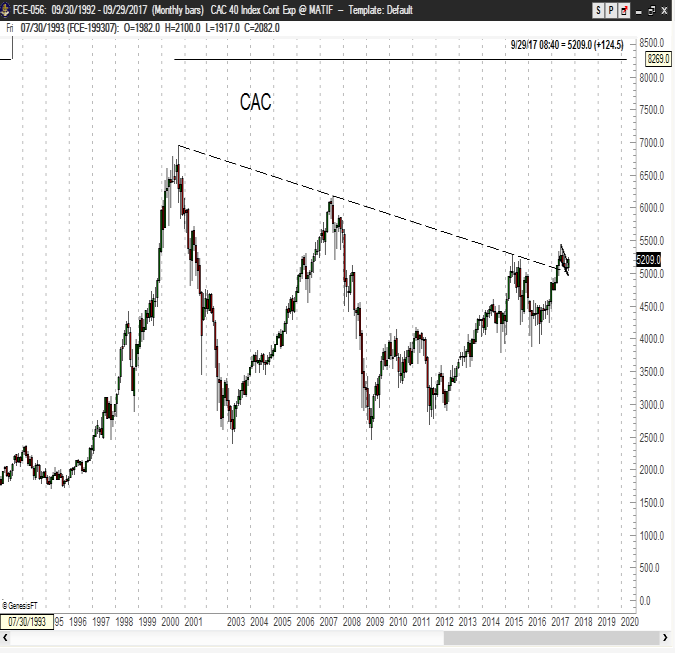 PGAL (Portugal ETF) – the bull market continues –
The monthly Portugal stock index (PSI20) and daily PGAL graphs are shown. The PSI20 and its corresponding ETF (PGAL) has been covered extensively in Factor updates dating back to Mar 2017. I have been hoping for a correction in PGAL in order to return to the long side. I threw in the towel and bought the ETF on Thursday when a new high for the advance was registered. The target for this ETF is 16.48.
Factor Membership is now available, including a quarterly option. You could consider your membership in the Factor ...
more