EC

Why Wall Street Forecasts Always Fail
Wall Street Loves to Make Predictions.
Warren Buffett famously said that forecasts don't tell you much about the future, but they do tell you a lot about the forecaster.
That's certainly true. Imagine if you had told someone on January 1, 2019, all the raucous headlines we'd see in the coming 12 months. After learning all that news, I very much doubt they'd predict a booming market for the year. But that's what we got.
Wall Street loves to make predictions. I'll give you an example. Each year, Wall Street strategists predict where the S&P 500 will close by the end of the year. For 2020, the consensus is that the S&P 500 will finish up at 3,327. Going by Friday's close, that's less than 2% away.
Are they right? Beats me.
But let's look into those numbers. I took the consensus estimate of Wall Street strategists for the coming year. I then made a scatterplot to see how well those forecasts worked.
There's almost zero correlation. Basically, the experts are shooting into the dark.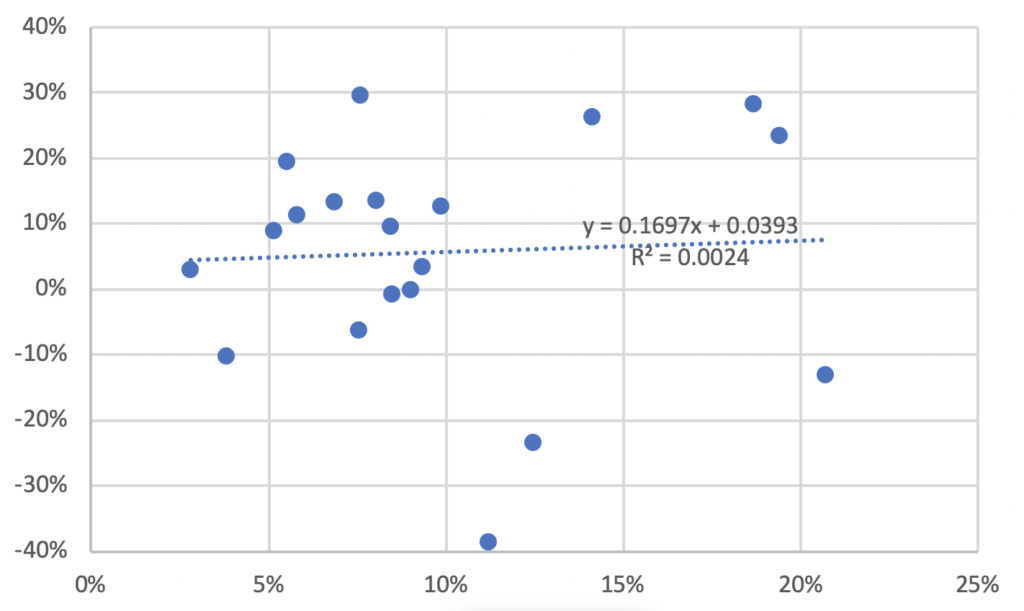 I then made a small but important change. I reran the scatterplot, but this time I compared the coming year's estimate with the previous year's result. I found a fairly decent correlation. Except it was a negative correlation.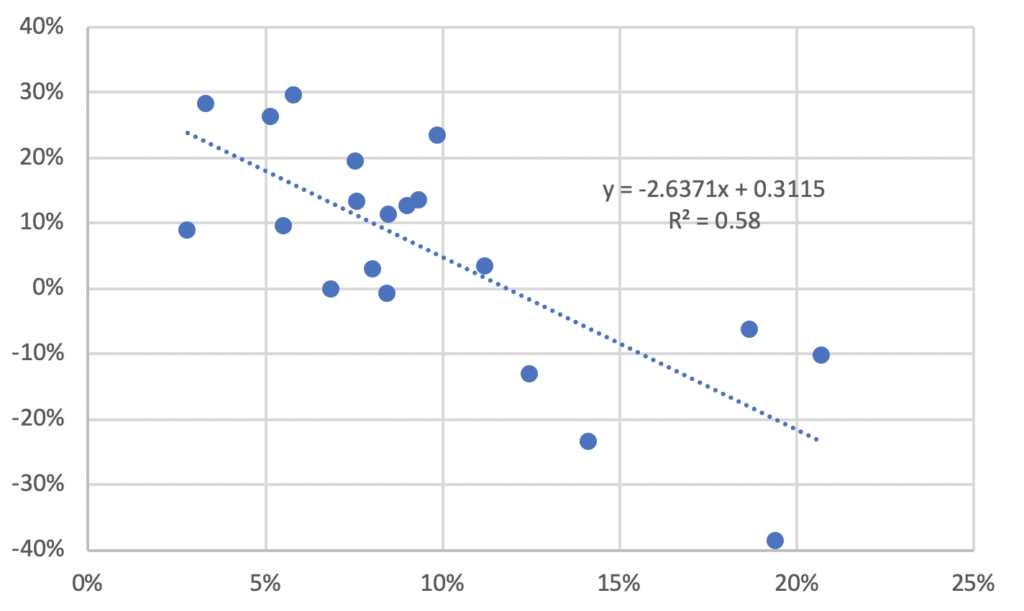 What does this mean in simple terms? The fancy Wall Street strategists are merely predicting the opposite of the year that just happened. They just water it down some. So if we had a strong year one year, then the strategists will predict a mildly weak one next year. If we have a down year one year, then they'll predict a mildly strong one next year. It's just that simple—and they get paid a lot of money to do this.
The December Jobs Report
On Friday, the government released the jobs report for December. The U.S. economy created 145,000 net new jobs. That was below expectations of 160,000. The unemployment rate fell to its lowest level since June 1969.