Where Is The Smart Money Going In Mining? Lawrence Roulston's Answer May Surprise You
Forget all the doom and gloom you hear about junior miners, says Lawrence Roulston, president of Quintana Resources Capital ULC. Canny investors should pay close attention to the flood of new money entering the sector and note carefully where it is going. In this interview with The Mining Report, Roulston presents a host of undervalued gold and silver miners with management that is not only advancing projects but, more important, enhancing shareholder value. As a bonus, many of these companies will likely be taken out at handsome premiums.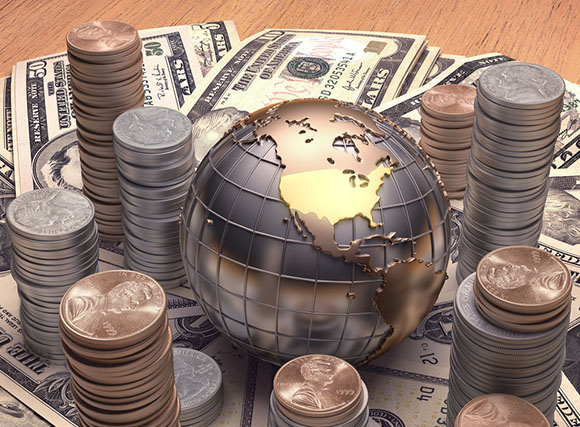 The Mining Report: When we last spoke in June 2014, you said that gold at $1,250 per ounce ($1,250/oz) was a reasonable baseline price going forward. Do you still believe that?
Lawrence Roulston: Yes. Actually, the fact that gold has remained at this level while the U.S. dollar has become so strong is very significant.
My preference is to pay less attention to the gold price per se and more attention to specific gold and silver companies that are good investments in their own right. This means companies with smart management teams that are expanding resources, advancing projects toward production, increasing production or doing other things that add value. As the gold price eventually moves higher, such companies will realize bonuses on top of what should already be an attractive return.
"Asanko Gold Inc. is on the list of likely M&As in 2015."
TMR: In the last two years, two independent phenomena have occurred simultaneously: companies have greatly reduced costs, and, as you mentioned, pretty much all currencies have lost value against the U.S. dollar. Taken together, how much has this improved the condition of miners outside the U.S.?
LR: In particular, Canadian and Australian miners have benefitted greatly: a 20% boost on the revenue line, which has led to an even larger boost of operating margins. As a result, many companies that were struggling two years ago are now much healthier.
TMR: We hear often that it is difficult to impossible for mining companies to raise financing in the current climate. Is this an excuse used by companies with poor management?
LR: I wouldn't be quite so judgmental, but certainly, in spite of all the complaining about moribund financial markets, a truly enormous amount of new money is coming into the junior mining industry. From Oct. 1, 2014, to Feb. 6, 2015, junior mining and exploration companies raised $3.5 billion ($3.5B). About two-thirds of that money was raised in Canada. The balance was raised in Australia, the U.S., the United Kingdom and Hong Kong.
"Balmoral Resources Ltd. has benefitted recently from investment by smart, contrarian investors."
Breaking that down, $1.7B was new equity, which went into about 130 companies. Another 40 companies raised $1.8B in debt. Keep in mind, this was just the juniors. The larger companies, the likes of Capstone Mining Corp. (CS:TSX) and Lundin Mining Corp. (LUN:TSX), raised several billion as well. There is no shortage of money for companies with good management teams that can win the confidence of the smart money investors. And there are billions of dollars sitting on the table waiting for the right deals.
TMR: What does the merger and acquisition (M&A) scene tell us about the financial markets and mining?
LR: I've counted 14 substantial takeovers in the past three months. For example, Duluth Metals Ltd. (DM:TSX) was bought for $96 million ($96M) by Antofagasta Plc (ANTO:LSE). Cayden Resources Inc. (CYD:TSX.V; CDKNF:NASDAQ) was bought for $205M by Agnico Eagle Mines Ltd. (AEM:TSX; AEM:NYSE). Tahoe Resources Inc. (THO:TSX; TAHO:NYSE) just bid $1.2B to take over Rio Alto Mining Ltd. (RIO:TSX.V; RIO:BVL). All those deals involved big premiums to the trading prices, but this good news hasn't gotten a lot of attention in a market that's so focused on negativity. These M&As remind us that there's a lot of money out there ready and willing to get into the junior mining sector.
TMR: Would you say that those companies that have not been able to raise money face a bleak future?
"Klondex Mines Ltd. is in one of the best jurisdictions for operating gold mines."
LR: No question. In fact, the majority of junior miners have no projects with any real value in the current metal pricing scenario, and so their managements cannot get the attention of the people who write the checks. Eventually, the market will change, and a rising tide will raise all the surviving boats. But if you are a shareholder today in a broke company without a really good project, it might be time to move on.
TMR: Companies can raise money in a number of ways: equity, debt or selling streaming royalties. How do you rate each option, starting with equity?
LR: In a downmarket like this, equity can be highly dilutive. Unfortunately, managements have often lost sight of the shareholder's interest. They finance in a highly dilutive manner because it's important for them to continue to collect their salaries, even as it becomes virtually impossible for existing shareholders to ever get a decent return. Some managers believe their mission is to advance their projects, but the primary mission of management should be to advance the share price and make money for shareholders. This can be accomplished only by adding real value.
Disclosure:
1) Kevin Michael Grace conducted this interview for Streetwise Reports LLC, publisher of The Gold Report, The Energy Report, The Life Sciences Report and The Mining Report, and ...
more