What's Happening With Gold?
I have a core position in Miners that I started early in 2016. As a trader, I have sold most of my shorter term trading positions and I am waiting for the fat pitch to reload. Are we there or is there further selling likely? I believe that we are very close to another run higher in the Precious Metals sector, but we also have the Fed Mtg on Wednesday that could affect things short term. Are there any clues pertaining to short term direction? Please read on…
GOLD WEEKLY: Using cycle timing, we should be close to a low for GOLD, but I am expecting an ICL. An ICL is a quick sharp sell off into a low, and then a move higher. It shakes out the bulls. I have pointed out Prior ICL's on the chart below, and you can see that they come roughly 4-5 months apart lately. We are 4 months from the ICL at the end of May, and I have been calling for a Deep Meaningful Trade-able LOW at the end of September / early October for several weeks.
Here I am pointing out the 1 week deep candle in May that came out of nowhere. Couldn't we get that on a Fed Week? I drew that one in September in as an idea of what we might see this week. I am trying to be patient.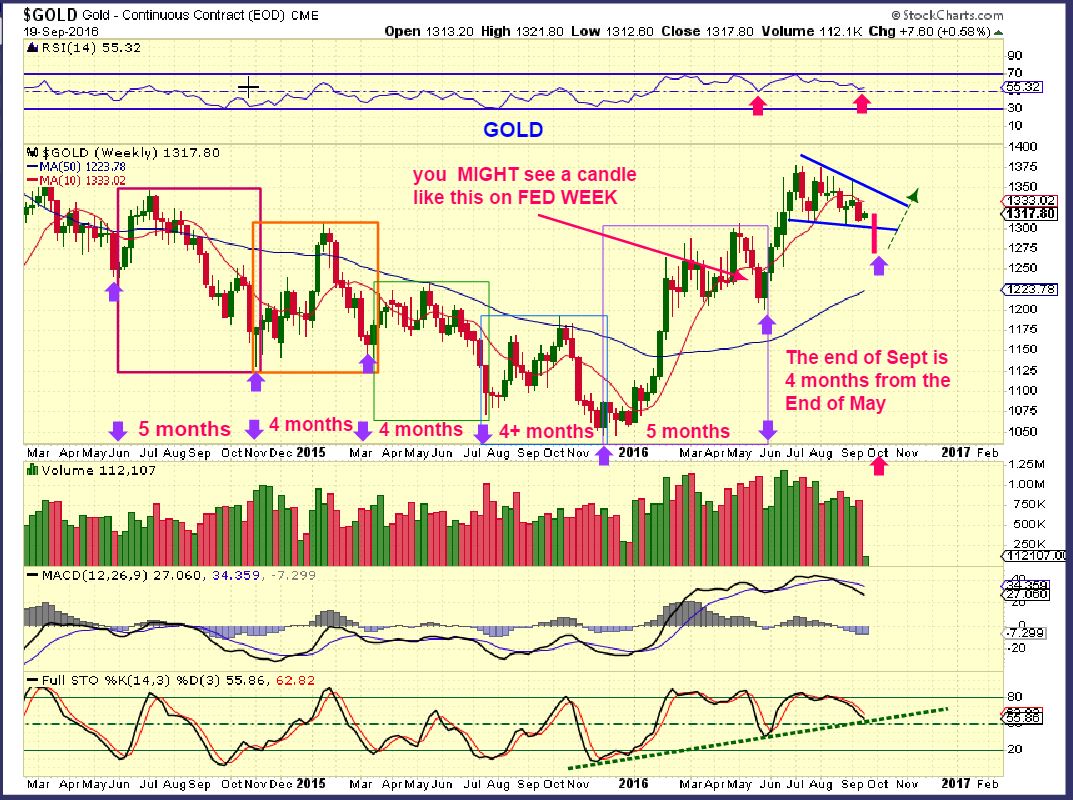 GOLD DAILY – I'm being asked if Gold can put in a short daily cycle here, near day 14 or 16 or so. Yes, anything can happen, but I have to report what is more likely to happen. I am being patient, because we are on day 11, and that is definitely early in the daily cycle. An ICL would also be a deeper drop. Since Golds daily cycles can be continue for over 20+days until a swing low arrives, I want to wait for that swing low. The FED MTG could cause a sell off depending on what J. Yellen says. Rate hike or no rate hike may not be the trigger, it may be what she says.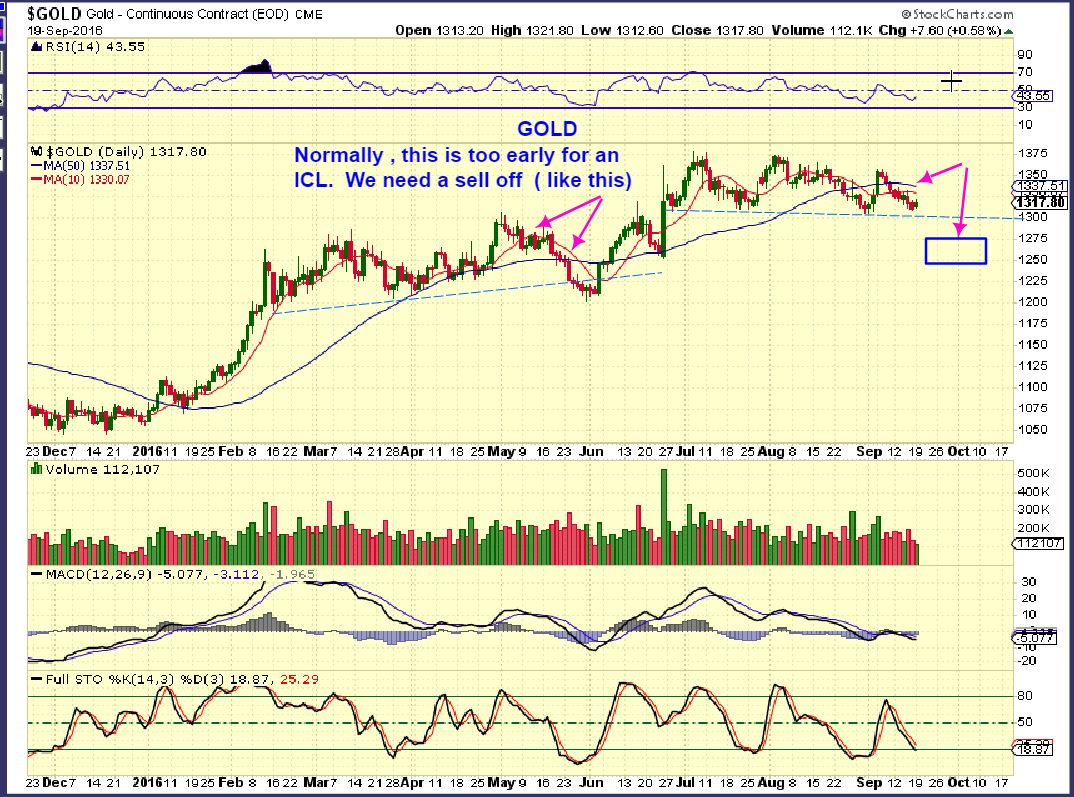 SILVER – I posted this in the premium reports chat section Monday morning. Has Silver bottomed ahead of Gold? I am waiting for a deeper sell off in Gold, so it is hard to recommend Silver long, but this does give a low risk entry for experienced traders with a tight stop. NOTE: A steep sharp ICL type sell off could quickly drop Silver to themagenta line, so caution for some is prudent.
If you think that this type of technical analysis, cycle timing, and reporting could help you with your investing, why not ...
more