What Is Missed Inflation
As an alternate member of the FOMC, Loretta Mester has been sounding off on inflation. When the payroll report for the month of August 2018 was released early in September, Mester as President of the Cleveland Fed was widely quoted for her "hawkish" stance. Referencing the highest wage growth in a decade, speaking in Boston she said, "Today's [jobs] report is a strong one, this gradual path we're on, I've been a supporter of that and I continue to be a supporter of that."
According to the BLS, wage growth in December would eclipse August, thus becoming the newest highest in a decade. By the time that report was released, though, no one would be left at the Fed to support "this gradual path we're on" – not even Chairman Powell. Everything had changed.
Or maybe nothing had?
There is so much emphasis on inflation especially at the monetary policy level because that's the ultimate outcome. Inflation is a monetary phenomenon and if central bankers are doing their job, it should conform in general terms to their policies. Not each and every month, but over time far more often than not prices should remain in the vicinity of what's expected.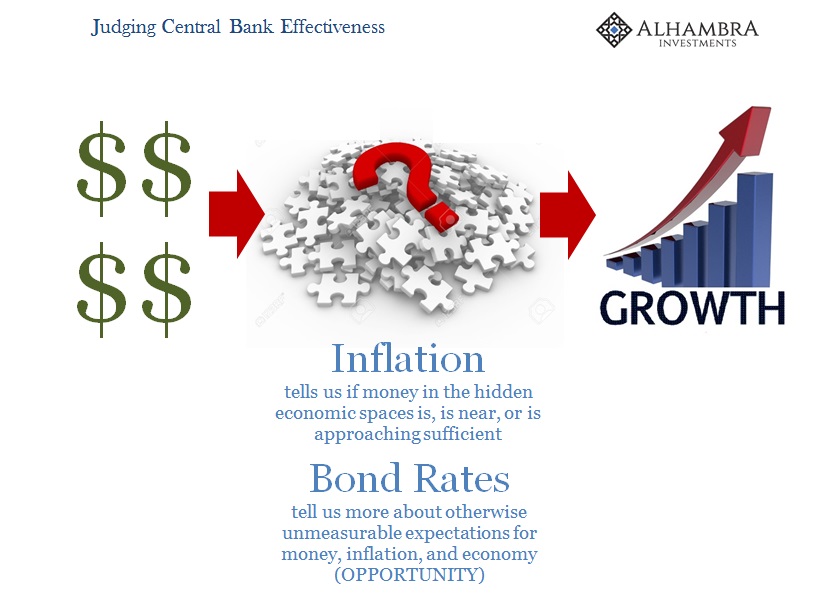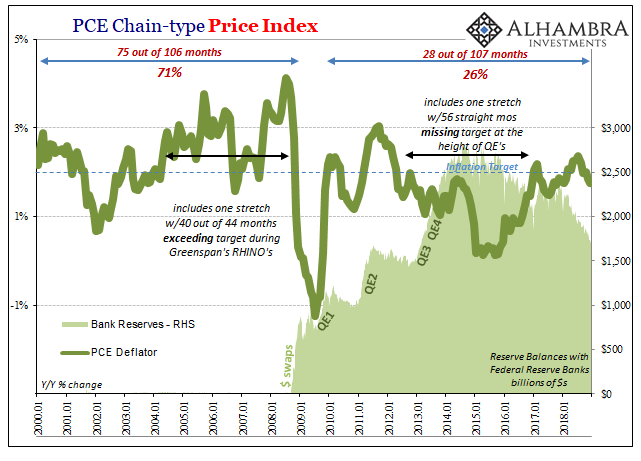 If that isn't what is happening, then something drastic needs to change. The Federal Reserve under Bernanke confronted one "something" in 2008 only to meet it with QE and ZIRP. The monetary textbook said these were powerful stimulus tools and here was the chance to prove it.
Repeating QE instead three more times, leaving some even on the inside to wonder if all that was accomplished was a gigantic monetary head fake, there was enormous pressure for success.
When 2014 rolled around, they believed they had finally achieved it; only to suffer the clear setback of 2015. Euro$ #3, then, should have been the game-changer, the final proof that conventional policy even conventional thinking has it all wrong. It really was enough of both time and sample size to have shown how in practice the world just doesn't work the way officials believe it does.
Disclosure: This material has been distributed for informational purposes only. It is the opinion of the author and should not be considered as investment advice or a recommendation of any ...
more