E

Weather Events That Will Affect Stocks And Commodities Through June 30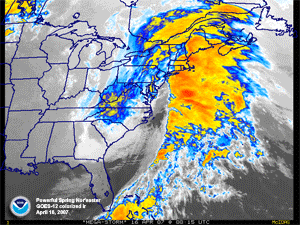 Here's a look at some of the weather highlights coming up in the next two weeks that may impact the markets. Most of the bad weather will happen outside of North America, but weather you can trade on isn't always bad weather. Good weather can be good, too. I have flagged some of the sectors that will be impacted.
South America: Brazil will continue to be dry with rainfall averaging 25% to 50% of normal. The only significant rain will be about a half inch of rain which will fall on the far southeast June 23-24. Rainfall will be about 75% of normal across Columbia.
Canada: Ample rainfall will fall on the Canadian Prairie Provinces and temperatures will be cool, averaging 1C to 3C colder than normal. Growing degree days will lag behind schedule.
U.S Crops: The western and central corn belt will heat up into the 85F to 95F range, but only for three days (June 16-18). The large-scale warm up will be June 25-30. Iowa, Minnesota and Wisconsin will be plagued with thunderstorms; rainfall will be 150% of normal (4 to 5 inches) in the next two weeks, continuing stress on crops. Illinois and Indiana will have near-normal temperatures and rainfall. The wheat growing areas of the southwest plains are drying out again after the rain of the past two to three weeks.
U.S. Energy: Overall, electric consumption should be close to normal. Most of California will have near-normal temperatures for this time of year with only a few hot spots. The Pacific Northwest will be 2F to 5F colder than normal. The Northeast will have near normal temperatures.
Eastern Europe and Western Russia: First, the region had hot weather that stressed crops. Now, there may be frost will be likely Wednesday (June 18) from Estonia to eastern Latvia, south to Minsk, east to Moscow and areas northeast of Moscow. It will be a one day event. Even so, temperatures will average 2C to 3C colder than normal for the next two weeks. Crops across Belarus and Ukraine appear to be in good shape.
Remainder of Europe: Temperatures will be 1C to 3C colder than normal across central Europe and up to 2C warmer than normal across Spain. It will be drier than normal. Overall crop development will be slowed. Goods that sell well in hot weather will lag behind in Q2.
India: The monsoon will continue to sputter. Most of the country will have only about half the normal rainfall, except for the northeast where rainfall will be close to normal.
Indonesia: Below normal rainfall will continue. Expect palm and cocoa plants to experience more stress.
I do not have a position in any of the equities in this article and I do not plan to have a position. I the editor of the Daily Extreme Weather Briefing, the Global Extreme Weather Outlook, and also ...
more