VIX Will Be Key Today
Amid all the bond-related headlines yesterday, few noticed the huge spike in VIX (and vols broadly) that also hit. The 'fear and greed' index spiked from around 22 to over 31 and is holding those gains in the pre-market...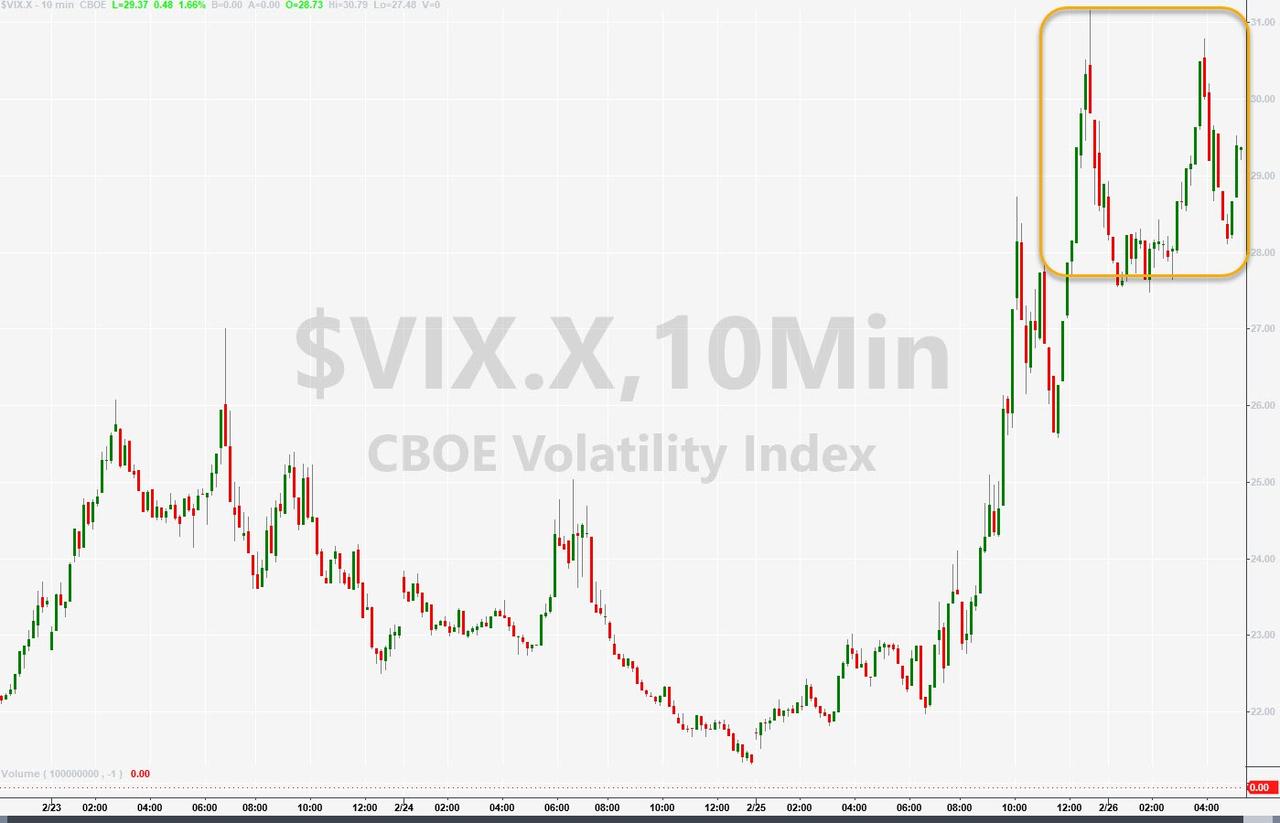 And yesterday's surge in implied correlation suggests major macro overlays were put in place (which could mean rotations from macro hedges to micro hedges today).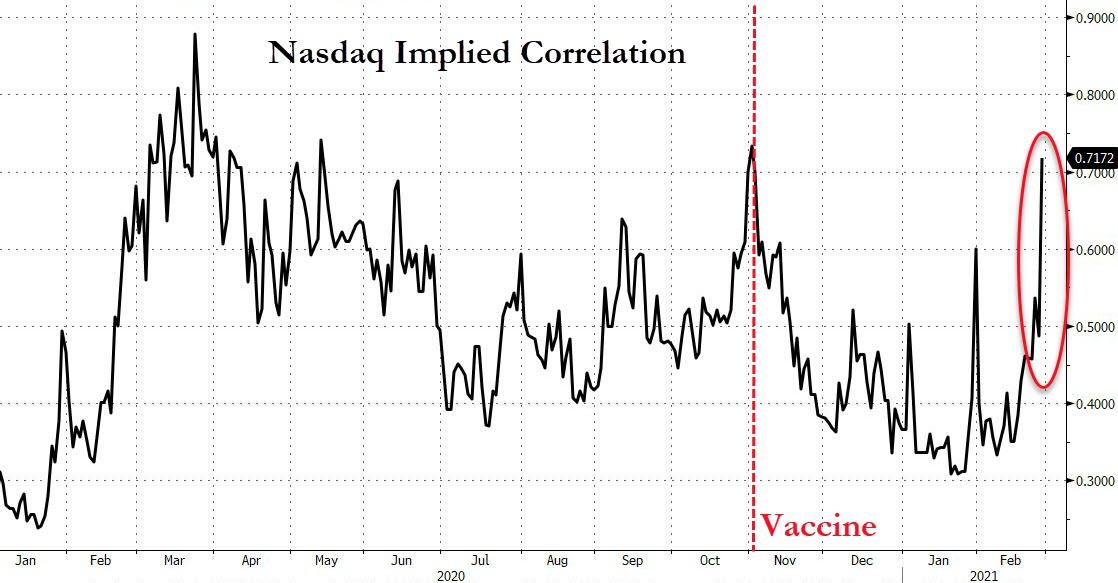 Futures are holding 3825 after putting in a 3800 low and 3850 high, but, as SpotGamma warns, VIX will be key today, if it declines then we think a move back up into the 3900 area is quite possible.
If VIX continues higher then we think the market stays under pressure.
A few days ago we talked about the VIX and the contango, and how quickly the VIX could snap-back due to how steep that curve was. The image below shows the implied volatility level of at the money SPX options and how that snapped from contango to backwardation.

The lower red circle highlights data from Wednesday, the day of the big market rally. You can see how drastically that differs from yesterdays market.

We highlight this chart, as if the options prices decline significantly from yesterday (top red circle shifts to lower red circle) that can be a "buy" signal as it indicates implied volatility is declining ( vanna, as discussed last night). Unless you are a volatility quant, we generally just recommend watching the VIX to detect SPX options price changes.
SpotGamma also highlights one key aspect of yesterday's trading:
we did not see any SPX strikes which a net close of puts. However, the SPY showed net closing of puts for all strikes >=385. This indicates to us that "retail" took their gains, but "institutions" held their protection

Key levels for today are 3800 (large gamma strike), 3830, 3880 (large combo strikes), and 3900.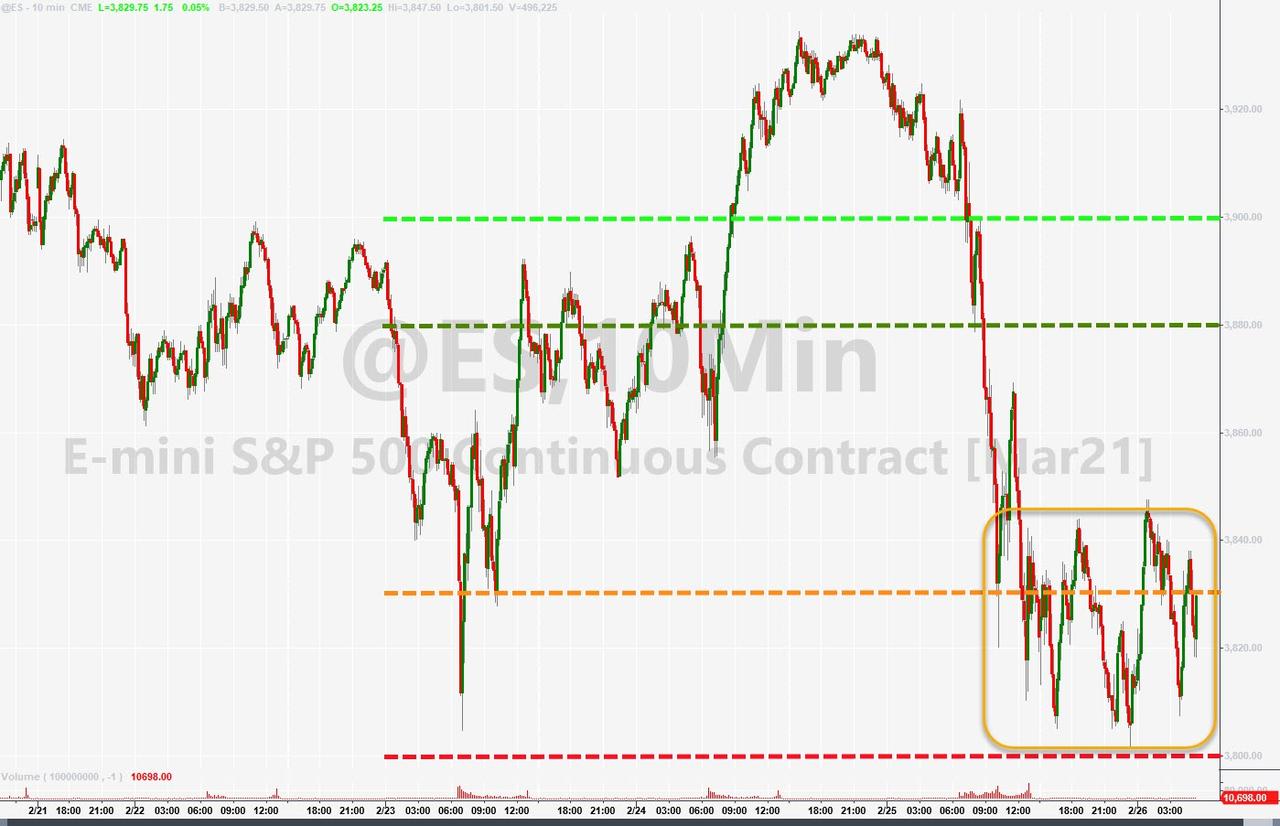 Copyright ©2009-2021 ZeroHedge.com/ABC Media, LTD; All Rights Reserved. Zero Hedge is intended for Mature Audiences. Familiarize yourself with our legal and use policies every time you engage ...
more