USD/CAD Consolidates Ahead Of BoC And Key Data
↵
Image Source: Unsplash

USD/CAD is flat on the day after travelling between a low of 1.3346 and a high of 1.3413 so far while US stocks have been volatile making for choppy trading conditions in the forex space on Tuesday.
Stocks took a breather after a two-day rally, with earnings from major companies starting to roll in. Market participants also digested economic data on manufacturing which led to volatility while the New York Stock Exchange saw an unusual number of halts at the open.
Meanwhile, we have important events coming up in the forex commodities complex in NZ and Aussie CPI ahead of critical US economic data later in the week. The main focus is on the Bank of Canada, Wednesday, and the Federal Reserve at the start of next week.
There are a lack of catalysts outside of teeth data with the Fed officials out on the blackout week ahead of the highly anticipated Fed interest rate decision. The market is running on Fed-official-fumes following the speakers that commented on their outlooks for monetary policy in the build-up to next month's Fed meeting.
The most hawkish of comments came from St. Louis Federal Reserve's President James Bullard who said US interest rates have to rise further to ensure that inflationary pressures recede.
''We're almost into a zone that we could call restrictive - we're not quite there yet," Bullard said Wednesday in an online Wall Street Journal interview. Officials want to ensure inflation will come down on a steady path to the 2% target. "We don't want to waver on that," he said.
"Policy has to stay on the tighter side during 2023" as the disinflationary process unfolds, Bullard added.
Bullard has pencilled in a forecast for a rate range of 5.25% to 5.5% by the end of this year.
However, there have been bearish tendencies in the US data of late for the US Dollar which has remained under pressure for the best part of the last couple of weeks. Economic reports, such as Producer Price Index and Retail Sales have shown disinflationary tendencies, reinforcing expectations that the Fed will continue to reduce its tightening pace in upcoming meetings.
However, analysts at ANZ Bank recently wrote a note, entitled, ''Fed tightening not done yet.''
''So far in early 2023, US data releases have indicated a mild easing in inflationary pressures and softer demand. This indicates the Fed's aggressive tightening last year is starting to take effect,'' the analysts explained. ''Weakness in housing is evident (existing home sales fell 17.8% last year), manufacturing activity has faltered and Retail Sales are returning to trend.''
''This is exactly what the Fed wants as it tries to steer inflation sustainably back to target. But it is early days, and the Fed will not declare victory on inflation yet,'' the analysts reminded its readership.
''However, the Federal Open Market Committee is entering a more nuanced phase of the tightening cycle. The lagged effects of last year's policy tightening still have further to bite, and so far, there is no widespread evidence that the labour market is weakening significantly''
''High visibility layoffs at some major tech and financial firms are grabbing the headlines, but the layoffs are global and US initial claims data are not indicating that labour demand is weakening. We think the Fed will continue to emphasise the tightness of the labour market in its deliberations and err towards further tightening. We expect a 25bp rate hike at the next meeting and guidance that rates will need to rise further.''
Meanwhile, as for the Bank of Canada, money markets see a roughly 70% chance that the Bank of Canada will raise its benchmark interest rate by 25 basis points to a 15-year high of 4.50% at a policy announcement on Wednesday, Reuters reported.
Analysts at TD Securities look for the BoC to hike by 25bp in January. ''We expect this will be the last hike this cycle, though the forward-looking component will not preclude future hikes.''
For the CAD. the analysts argue that the currency may not receive much directional bias from this meeting with markets focused on the other side of this interest rate cycle. ''CAD may be more sensitive to any dovish elements should the BOC emphasize elements from the BOS. CAD's correlation with risk is high so that may take on added importance.''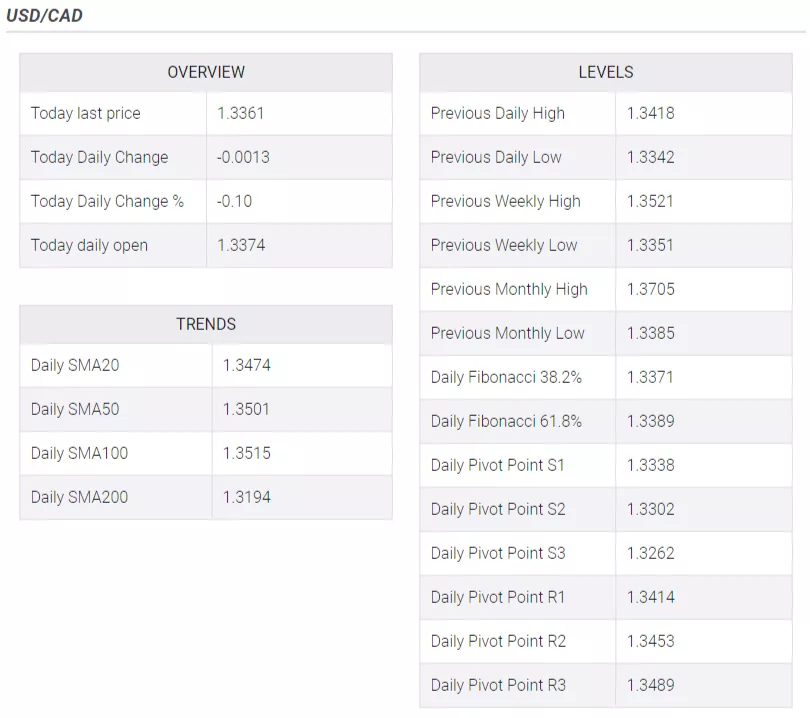 ---
More By This Author:
AUD/USD Firm Around 0.7020s Ahead Of Aussie's CPI
Pound Sterling Price News and Forecast
GBP/USD Technical Bias Remains Bearish While Below 1.2400
Disclaimer: Information on these pages contains forward-looking statements that involve risks and uncertainties. Markets and instruments profiled on this page are for informational purposes only ...
more