US Recovery To Support Metals Demand
An improved US household balance sheet and robust income growth supports consumer demand, while historically low inventories should keep order books very firm. This suggests the restocking cycle could be a prolonged one. US stock replenishment will continue supporting metals demand together with imports of metals products and consumer goods.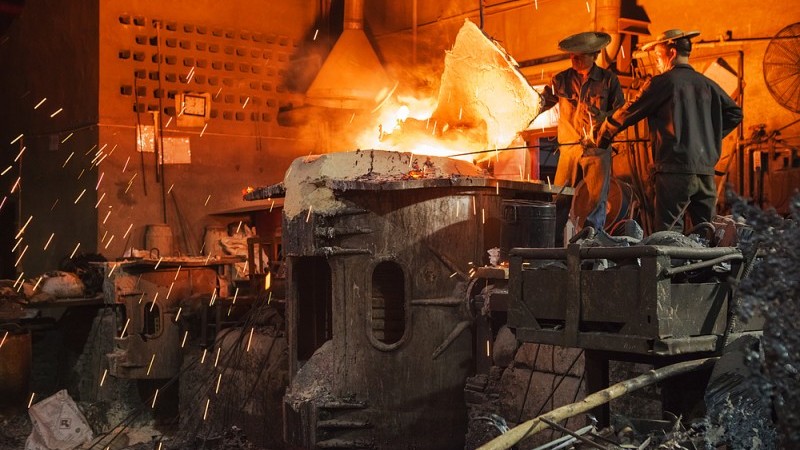 Source: Shutterstock
Household income growth has fueled the recovery
The way the US government supported the household sector during the pandemic was very different to how Europe reacted.
Rather than protect employment through government-funded furloughing schemes, the US let the labour market clear. However, they strengthened the safety net for the millions of people who lost their job through expanded and uprated unemployment benefits.
Consequently, Europe had less unemployment than the US, but wages fell as governments only paid a portion and not the full salary (typically 60-80%). In the US case, unemployment rose sharply, yet incomes also rose!
The US is in a remarkable position whereby household incomes continue to run well above their pre-pandemic levels
The University of Chicago estimated that 68% of Americans who lost their jobs earned more money by being unemployed versus working, thanks primarily to the new additional $600 weekly federal payment.
With individual stimulus payments ($1200 in April 2020, $600 in January 2021 and $1400 in March 2021) coming on top of this, the US is in a remarkable position whereby household incomes continue to run well above their pre-pandemic levels.
Contributions to change in personal income levels versus February 2020 ($trn)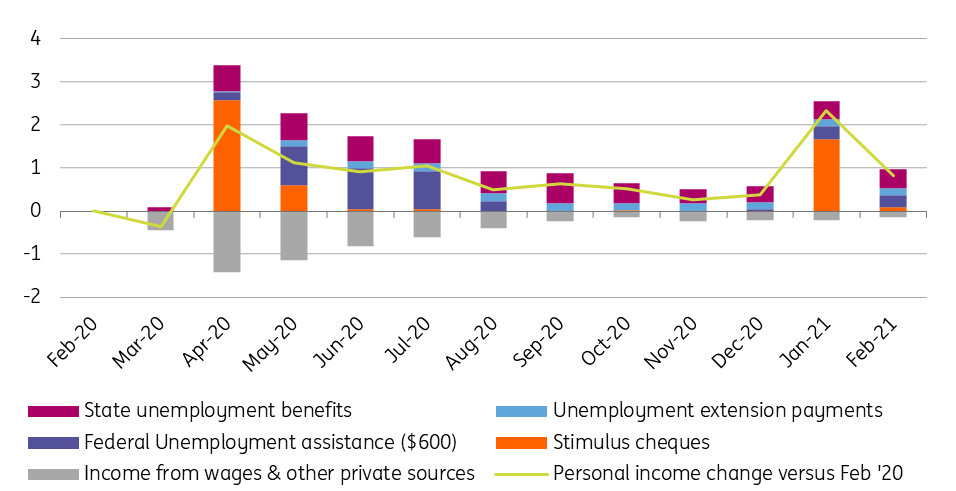 Source: Macrobond, ING
With incomes so well supported, this has allowed US consumer demand for physical goods to remain strong. However, lockdowns and social distancing have hurt domestic production capabilities, resulting in a run-down in inventory levels. We are now at a point where the institute for Supply Management reports that a net 40% of manufacturers state their end customers have inventory levels that are "too low".
Disclaimer: This publication has been prepared by the Economic and Financial Analysis Division of ING Bank N.V. ("ING") solely for information purposes without regard to any ...
more