U.S. Job Market Outlook: Job Cuts Soared 427%; Worst February Since 2009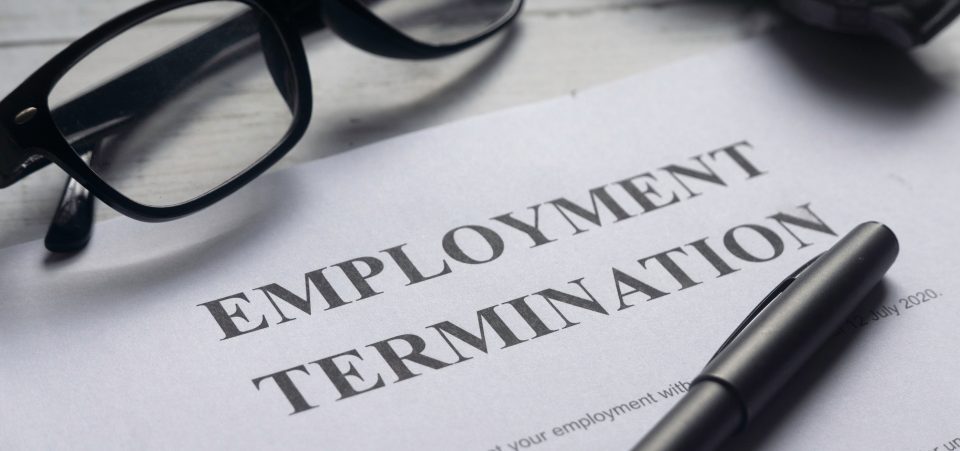 Job Cuts in U.S. Economy Highest Since 2009
The U.S. job market may have been strong over the past year or so, but lately, it's been deteriorating very quickly. It's important to pay close attention to the actual data instead of just listening to the noise.
The deterioration of the job market could have dire impacts on the already slowing U.S. economy and lead to losses in the stock market.
The official job market statistics have been telling us that unemployment is near record lows and that companies in the U.S. have been hiring a lot of people.
But this has been changing; layoffs have started to increase. Take a look at the chart below. It plots the year-over-year percentage change in layoffs and discharges in the U.S. job market.
It's looking scary. In February, layoffs in the U.S. were 20.4% higher than in the same period a year ago—and the trend is pretty clear.

(Source: "Layoffs and Discharges: Total Nonfarm," Federal Reserve Bank of St. Louis, last accessed March 21, 2023.)
Don't stop there; take a look at The Challenger Report.
This report is published on a monthly basis by the global outplacement and executive coaching firm Challenger, Gray & Christmas, Inc. It tracks the number of layoffs announced by corporate America and provides an idea of how many layoffs could be around the corner.
The most recent Challenger Report says U.S.-based employers announced 77,770 job cuts in February. This was 410% higher than in the same month a year ago! (Source: "Job Cuts Hit 77,770 in February 2023; Highest YTD Since 2009," Challenger, Gray & Christmas, Inc., March 9, 2023.)
In the first two months of 2023, 180,713 job cuts were announced in the country. This was up by 427% from the same period of 2022.
Here's the kicker: the U.S. job cuts announced in February of this year were the highest since February 2009. Moreover, the job cuts announced in the first two months of 2023 were the highest since the first two months of 2009.
Andrew Challenger, senior vice president of Challenger, Gray & Christmas, said, "Right now, the overwhelming bulk of cuts are occurring in Technology. Retail and Financial are also cutting right now, as consumer spending matches economic conditions. In February, job cuts occurred in all 30 industries Challenger tracks." (Source: Ibid.)

Once Jobs Go, the U.S. Economy Suffers
Dear reader, the health of the U.S. job market really matters. You can't ignore it if you're trying to figure out where the U.S. economy will go next.
Consumption is a major factor when trying to calculate U.S. gross domestic product (GDP). Consumer spending makes up a huge portion of the overall production figures for the country. As there are more job cuts, do you really think Americans will shop as much as they did before? It's hard to imagine. In fact, the noise about job cuts and layoffs could even hinder consumption by people who haven't lost their jobs. The uncertainty leads them to pull back on spending.
The U.S. economy has already been slowing down. There's a significant amount of evidence backing up this argument. The job market weakening could be like throwing more gas on the fire.
For investors, the earnings expectations for companies that trade on the stock market are already dire. With the dismal U.S. job market foretelling an anemic economic performance, there could be an impact on corporate earnings that's much worse than expected. This could ultimately mean much lower stock prices.
---
More By This Author:
Eyes Open, Investors - Crisis Can Bring Opportunity
U.S. Housing Market Outlook For 2023: Pain For Homeowners & Investors
Central Banks' Gold-Buying Skyrocketed In 2022: Gold Price Outlook Gets Brighter
Disclaimer: There is no magic formula to getting rich. Success in investment vehicles with the best prospects for price appreciation can only be achieved through proper and rigorous research and ...
more