U.S. Global's Brian Hicks Shares His Summer Plans For Creating The Ultimate Resource Fund
TM editors' note: This article discusses a penny stock and/or microcap. Such stocks are easily manipulated; do your own careful due diligence.
You may want to rethink those tickets to Hawaii, and instead spend the summer basking in the opportunities developing in three different sectors of the oil market. In this interview with The Energy Report, U.S. Global Resources Fund Manager Brian Hicks shares the names of the juniors that could benefit from the current volatility. Plus, he reveals the dramatic shift he made in the fund this year that allows him to get paid to wait for the market to catch fire.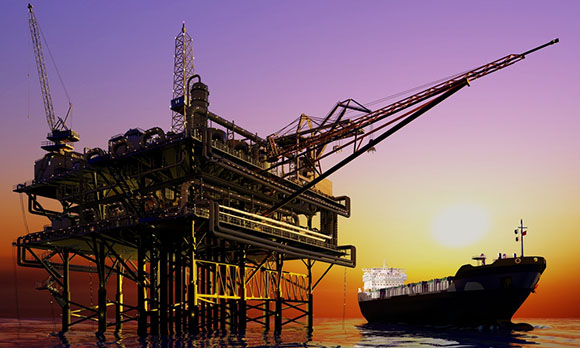 The Energy Report: Summer means driving season, which is good news for oil and gas prices. U.S. Global Investors recently published an article that says Americans are driving and flying more than ever. Will energy investors who "sell in May and go away" kick themselves later, when they look at the stock charts for their favorite companies?
Brian Hicks: The summer driving season is a supportive time for crude oil. Refineries are at very high utilization levels, ramping up production of gasoline, and that creates extra demand for crude oil. We have begun to see inventories come down, which creates physical demand in the marketplace and helps offset high domestic inventories. This is a seasonally strong period for oil, which should alleviate the storage overhang heading into the summer months.
TER: Oil has been above $60/barrel ($60/bbl) recently. Do you believe we've hit a bottom in oil prices? What can we expect going forward if history is a guide?
BH: I think we have hit a bottom. Clearly, oil prices below $50/bbl are not sustainable. We simply can't replace global production at that price. It is way below the marginal cost of production, which we think on a long-term basis is somewhere around $75/bbl. Even at $60/bbl, we have more upside to go to reach an equilibrium price. We have come up a ways since the lows set earlier this year. Perhaps we are entering a holding pattern before the next leg up in the back half of the year. But who knows? We are starting to see production growth decline and inventory levels receding, so we could see prices maintain these levels, or get even stronger, if declines accelerate into the summer.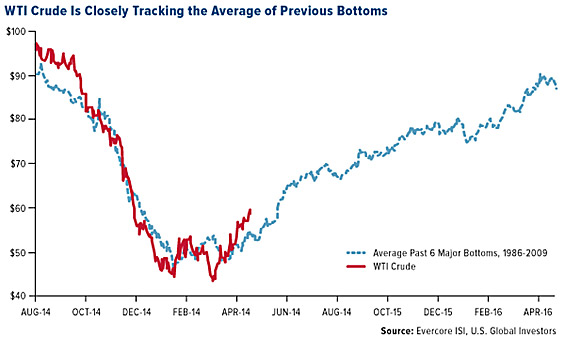 TER: What are rig counts telling you?
BH: Rig counts coming down over 50% bodes very well for the price of crude oil. The resetting of global crude oil prices resulted in less drilling, particularly in the U.S. That's why we are starting to see a production response.
From a historical standpoint, this is the point in the cycle when you want to look at energy stocks. We believe we are in a trough, and heading into 2016 we are going to need to see the rig count come back up—certainly not to the peaks that we had previously, but higher than current levels. As we see production growth decline and demand pick up, inventory levels are going to head down further.
TER: Are you buying and selling based on Q1/15 results, or are you looking out at Q2/15 or Q3/15 expectations and beyond?
BH: We're trying to look forward. Obviously, some useful data can be gleaned from current financials, but we're trying to look ahead of the noise and over the horizon to see where oil prices will settle out and the prices that energy stocks are discounting in their valuations. We feel good that energy stocks have found a bottom and have started to come up. We think there is more upside as we get closer to 2016.
TER: How are you protecting the fund from volatility?
BH: We are a diversified, long-only mutual fund, so it's not a core strategy for us to short crude oil or energy stocks. But we do try to mitigate volatility through diversification. That means holding companies across the market cap spectrum, in different geographies and with different commodity exposure, to derive a portfolio that is not highly correlated.
TER: I understand you started investing in some larger caps this year. What prompted that?
BH: As part of that diversification, and because there was heightened volatility coming into the year, we were trying to find value in stocks that paid a dividend and offered lower volatility.
Disclosure:
1) JT Long conducted this interview for Streetwise Reports LLC, publisher of more