Top Space Exploration Stocks
According to Morgan Stanley (MS), "Global space could be a $1 trillion industry by 2040." Have you ever thought about traveling to the moon or Mars? You now have that opportunity.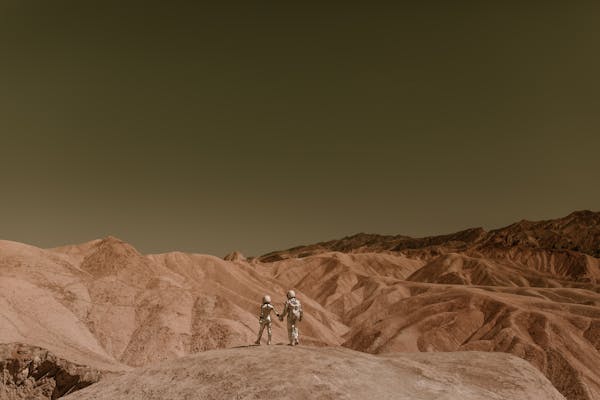 For example, Elon Musk's SpaceX is selling tickets to travel around the Earth. Richard Branson's Virgin Galactic plans to to provide suborbital spaceflights to space tourists.. Jeff Bezos, founder of Amazon (AMZN) has created Blue Origin for space tourists.
If you are looking for individual stocks, here are several you might want to consider:
•Virgin Galactic Holdings (SPCE)
•Maxar Technologies (MAXR)
•Aerojet Rocketdyne (AJRD)
•Rocket Lab USA (RKLB)
•Momentus
Virgin Galactic Holdings is developing commercial spacecraft to provide suborbital spaceflights to space tourists. It was originally a SPAC stock.
Last year, Virgin Galactic announced that it opens ticket sales to the public, with the price of a reservation at $450,000.
The company is currently negative earnings, although long term annual growth estimate for earnings over the next five years is 19.4%.
Maxar Technologies designs and manufactures satellites and spacecraft components, especially those used in high-resolution satellite imagery.
The stock has a forward price to earnings ratio of 32, with an earnings per share growth this year of 183%, and an EPS growth next year of 379%.
A better alternative might be to allocate your funds to one of the space ETFs.
The exchange traded fund Direxion Moonshot Innovators ETF (MOON), which is up 23.91% so far this year. It has an expense ratio of 0.65 and pays a yield of 2.43%.
Procure Space ETF (UFO), founded in 2019, has increased by 6.39% this year. The expense ratio is 0.75, and the yield is 2.94%.
SPDR Kensho Final Frontiers ETF (ROKT) has been around since 2018. It is up 8.48% so far this year, but it also pays a yield of 0.5%. It has an expense ratio of o.45.
The youngest space ETF on the block is ARK Space Exploration & Innovation ETF (ARKX), which went public recently. The fund is up 14.17 year-to-date, and th expense ratio is 0.7%.
Hopefully, one of these stocks or ETFs will take your portfolio to the moon.
---
More By This Author:
Top CRISPR Stocks
Top Quantum Computing Stocks
Stocks Going Ex Dividend in February 2023
Disclosure: Author owns AMZN.
Disclaimer: This article is designed to provide information. It is provided with the understanding that neither the author nor the publisher is ...
more