Top 3 Biofuel Companies To Buy In 2022
Biofuels are alternative fuels derived either from starch feedstocks (e.g., corn ethanol) or from renewable feedstock (e.g., biomass-based diesel). Also, another type of advanced biofuel is any fuel derived from cellulose, non-food-based renewable feedstocks (e.g., cellulosic biofuel).
With the green transition underway, biofuel companies outperformed in 2021. Here are three biofuel companies to buy in 2022: Aemetis, Gevo, and Green Plains.
Aemetis
Aemetis (AMTX) is an American company from Cupertino, California. It operates an ethanol facility in California, among others, and develops efficient technologies to produce biofuels and biochemicals.
At the start of the month, the company announced a $1.1 billion sustainable aviation fuel deal with American Airlines. Nevertheless, Aemetis is still losing money, reporting negative EPS for the past five quarters. But investors are optimistic, at least if we judge by the stock price's evolution – it is up over 400% this year alone.
Analysts are optimistic about the stock price too. Out of the five analysts covering the company, all of them have issued buy ratings. Credit Suisse, for instance, has maintained its buy rating with a price target of $31.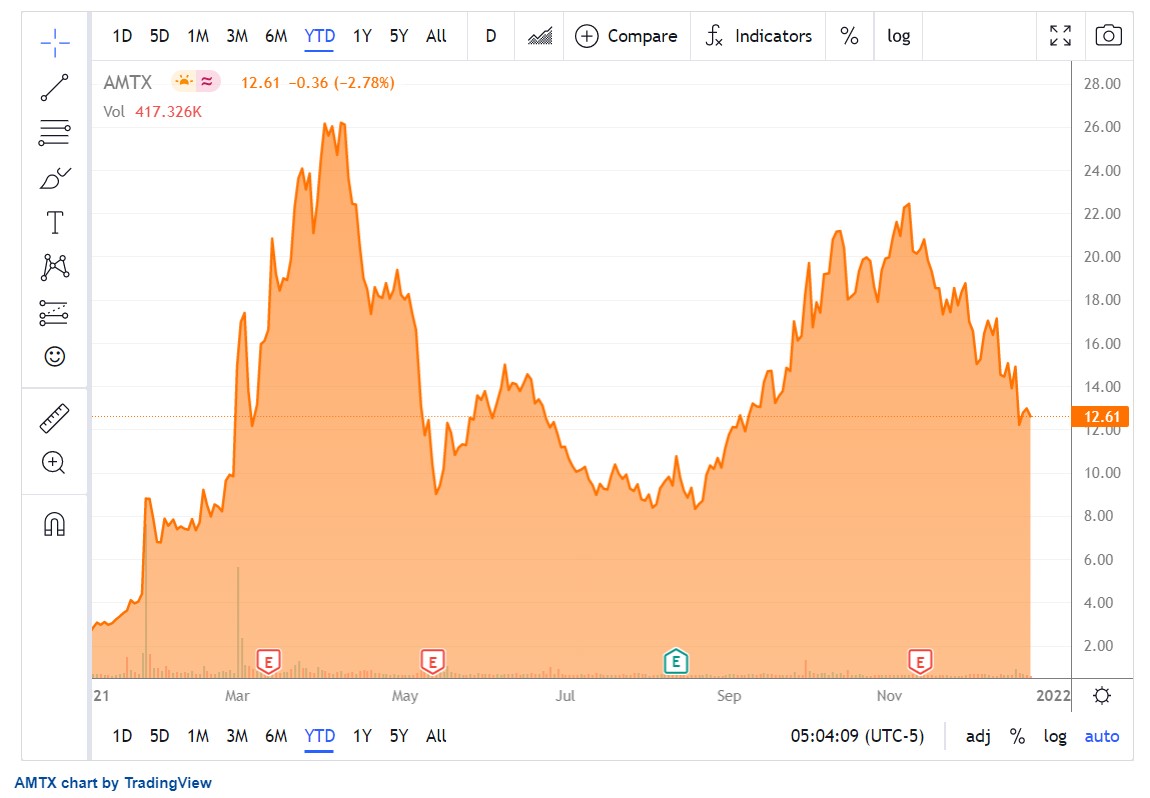 Gevo
Gevo (GEVO) is headquartered in Englewood, Colorado, and operates as a renewable fuels company. It makes sustainable aviation fuel and ethanol, among others, and it was founded in 2005.
Gevo's stock price is up over 66% in the past twelve months, and investors cheered the recent deal with Kolmar Americas. Under the agreement, Gevo will provide Kolmar Americas with 45 million gallons of renewable hydrocarbons, the largest deal for renewable fuels signed.
While the deal is good news for Gevo and its shareholders, the company is yet to make a profit. But analysts are optimistic, given that all three following the stock price have buy ratings. The biggest price target belongs to H.C. Wainwright & Co., which sees the stock at $18.
Green Plains
Green Plains (GPRE) is headquartered in Omaha, Nebraska, and it was founded in 2004. It produces and distributes ethanol and operates storage facilities, fuel terminal facilities, and leased railcars.
The company is yet to make a profit, but that didn't stop investors bidding for its stock price, up over 170% YTD. Most likely, investors focus on the projected rise in the EPS, seen at $4.80 by 2025.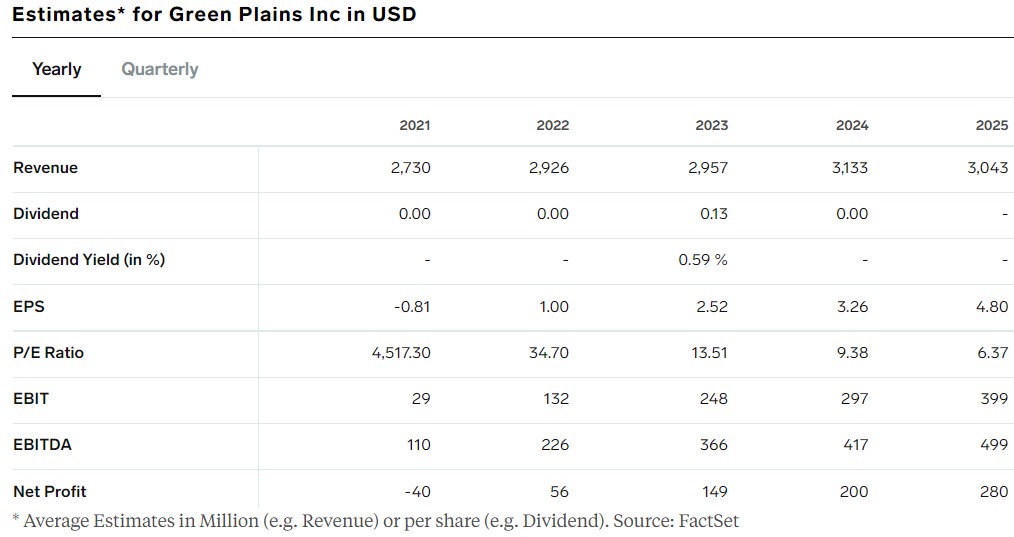 Disclaimer: None of the content in this article should be viewed as investment advice or a recommendation to buy or sell. Past performance/statistics may not necessarily reflect future ...
more