This Lucrative Turnaround Stock Will Make You Fall In Love With Your Brokerage Account
Three decades of investing have shown me fewer strategies for life changing returns than investing in turnaround stories. My name is Bret Jensen, and this strategy allowed me to retire before I even turned 45. The stock I'm sharing today will win you big profits that will make you smile when you see your brokerage account.
One of my first investments when I was a teenager was a small purchase in Chrysler at the beginning of Lee Iacocca's efforts to bring the American manufacturing icon back from the brink of bankruptcy. That investment turned out to be my first five bagger in the market. It was also the first of many successful turnaround bets that have benefited my portfolio to a significant degree over the years.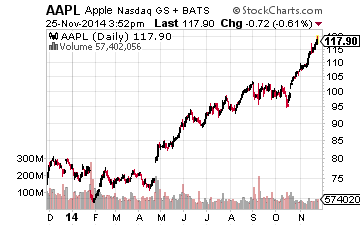 The turnaround that has created the most shareholder value in history is Apple (Nasdaq: APPL) which was on the verge of irrelevancy when Steve Jobs returned to the company he co-founded. He then went on to create the most successful company by market capitalization in the world.
Turnarounds have the unique position where investor sentiment is usually so negative on the stock and company that any piece of positive news or traction executing with the firm's turnaround strategy can cause a significant rally in the shares.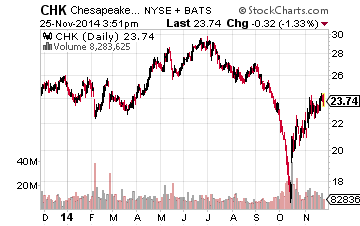 It is these types of gains I am constantly on the lookout for both within my own portfolio and as editor of The Turnaround Stock Report, a service for investors looking for long-term profitability from stocks on the rebound. Today I want to discuss a mid-major energy play I have started to accumulate and believe has substantial upside as the company starts to make significant progress on its turnaround plan. This exploration & production company is named Chesapeake Energy (Nasdaq: CHK)
History:
Under its previous founder and CEO, Audrey McClendon, the company pursued a growth at any cost strategy. This helped Chesapeake develop into one of the largest independent natural gas producers in the country. This philosophy worked great when natural gas was selling at north of $10 MMBtu but not so well when prices plunged hitting $2MMBtu two years ago.