The Stock Market's Heartless Optimism
Last week in our local paper, the Obituaries section ran to three pages. 17 people were listed. 14 of them were over 80, and three were in their 60s. The steady drumbeat of death, economic destruction and lockdown is why the stock market looks as if it's divorced from reality. The S&P500 is only down 11.7% for the year, after being up 31% in 2019. In late March it briefly dipped below 2,200, where it registered -32% YTD. If instead it had simply spent the last four months meandering down to its present level, performance would be just moderately poor.
The stock market may not be right, but the collective outlook of investors is that we're enduring an economic blip that will pass within a year or so. Bottom-up S&P500 earnings forecasts are for next year to be higher than last year – and 2021 earnings forecasts have already been revised 12% lower since January.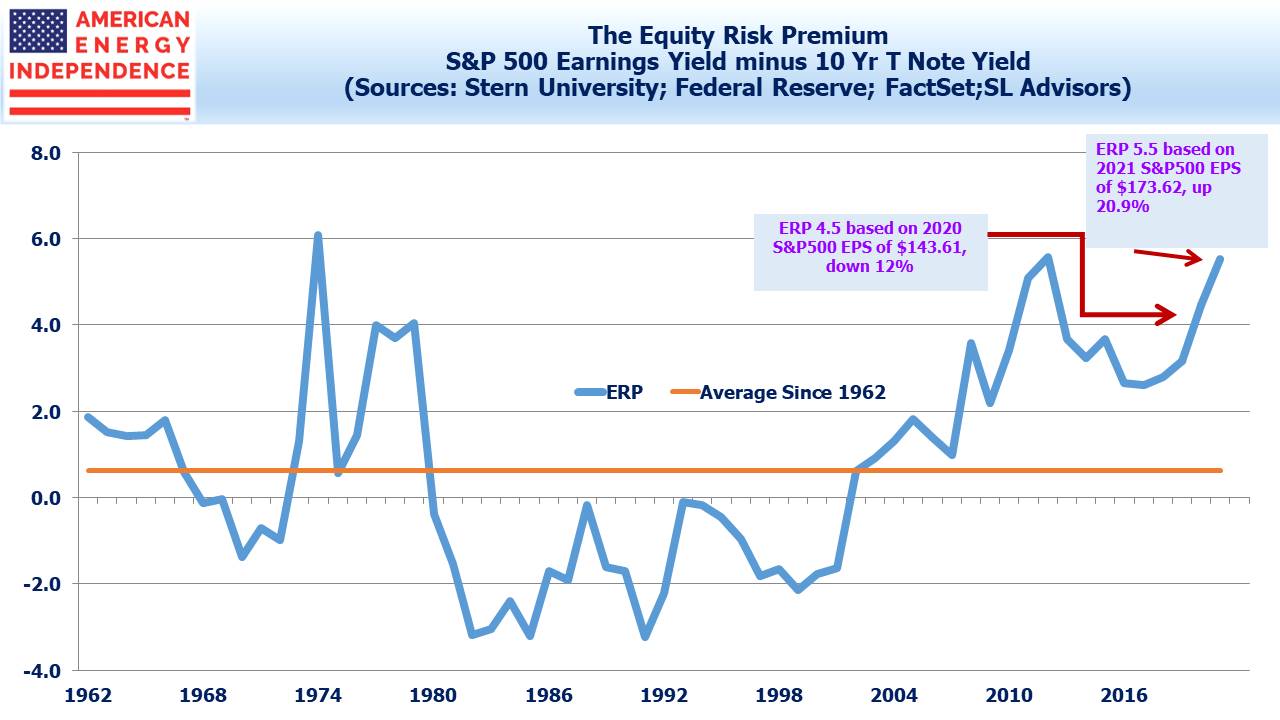 The news and the mood are terrible. The stock market is heartless, but is it also irrelevant? If earnings come in as expected next year – admittedly still a big "if" since revisions continue to be down – stocks are cheap. The Equity Risk Premium (ERP — S&P500 earnings yield minus ten year treasury yield) is at the levels of the 2008 financial crisis, even following a 27% rebound from the March lows. Unless 2021 earnings are revised down substantially, the relative attraction of stocks will draw them still higher. If the market keeps rising, the resulting headlines will coincide with, and perhaps cause, a lifting of the popular mood.
What is the cold-hearted analysis that's reflected in today's valuations? What follows is not a run at amateur scientist, for which we're not qualified. It's a virus-driven upside explanation for stocks.
As much as it pains me to write this, and with deep sympathy for the many families who have lost a loved one, the fact is that not that many people are dying. In two months, 50,000 Americans have died from Coronavirus. We probably undercounted somewhat at the beginning, and it's likely the virus was killing people as early as January. We may be overcounting now, because if a patient dies with Coronavirus it's more likely to be recorded as the cause of death even if they suffered from other, serious illnesses.
The information provided is for informational purposes only and investors should determine for themselves whether a particular service or product is suitable for their investment needs. Graphs and ...
more