The Message From The Australian Front Is Uranium Is Looking More Attractive: Patersons' Simon Tonkin
TM editors' note: This article discusses a penny stock and/or microcap. Such stocks are easily manipulated; do your own careful due diligence.
Australia has a lock on a significant portion of the world's uranium reserves. Patersons Securities' Simon Tonkin is the go-to man for analyzing the Australian energy markets. In this interview with The Energy Report, Tonkin tells us how the uranium investment space works—and which junior explorers in Australia, Africa and North America look attractive as the price of yellowcake continues to stabilize.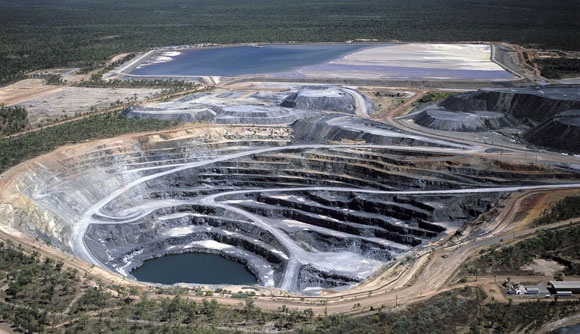 The Energy Report: Surprisingly, Simon, you are predicting a shortfall in the international uranium supply over the next couple of years. Where does Japan fit in from your vantage point in Australia?
Simon Tonkin: With the Japanese reactors idle, people are concerned about what will happen to its idled reactor fuel stockpile. Not to worry: the Japanese material is stored in a different form than U3O8, and it is specifically configured for use in the Japanese reactors. Selling off the stockpile would require significant investment in down blending. We do not see a risk of Japan divesting its uranium stockpile in the near term. And by the time that might become an option, the Japanese reactors will certainly have restarted.
TER: Is China an increasingly important demand factor for uranium?
ST: China is securing supply all around the world because it plans to cap carbon emissions by 2030. Capping pollution will require replacing coal generation with nuclear energy reactors and renewable sources. Without a doubt, China is the most important factor driving demand—and that simple fact is reason enough to buy cheap stock in Australia-based uranium miners. However, investors need to be selective and cautious as there are numerous junior uranium companies that require further funding.
TER: Is there a disconnect between the price of the commodity and the equities?
ST: The uranium price has gone up 40% and is trading around the US$40 per pound (US$40/lb) mark. The equities have gone down 10%. The reason for that disparity is market sentiment. People do not believe that the price will continue to rise. Consequently, a lot of uranium companies are being starved of the capital to continue exploration and development. Now the Chinese are riding in with ready cash.
For example, the Chinese are circling Paladin Energy Ltd. (PDN:TSX; PDN:ASX) with China Investment Corporation (CIC) recently funding US$50 million (US$50M) in convertible notes, Chinese-related investment group HOPU Clean Energy taking a 15% stake in Paladin and China National Nuclear Corp. (CNNC) taking a 25% stake in Langer Heinrich. Paladin operates the Langer Heinrich uranium mine in Namibia, but its debt exposure is an issue with an estimated US$789M in debt and cash close to US$480M. A convertible note of US$300M is due to be repaid in November 2015, which should not be a problem. There is a second convertible note due in 2017 that could need further funding as Paladin is unprofitable at current uranium prices. We calculate between now and 2020, Paladin needs a uranium price of about US$60 to US$65/lb to pay back all of its current debt. As prices continue to stabilize, Paladin should return to profitability.
TER: How low can the price sink before the typical uranium company can no longer do business?
ST: A lot of companies, not just Paladin, are operating at a loss. But the uranium price appears to be stabilizing at US$40/lb. That will likely be the base price going forward. The key short-term catalyst is the Japanese reactor restarts. We should see a couple of them go back on-line by mid-year. With Chinese reactor builds being the key growth area for uranium demand, further announcements on additional reactor builds would be a key catalyst for the uranium market.
Disclosure:
1) Peter Byrne conducted this interview for Streetwise Reports LLC, publisher of The Gold Report, The Energy Report, The Life Sciences Report and The Mining Report, and provides ...
more