The Hues Corporation, "Rock The Boat" Stock Market (And Sentiment Results)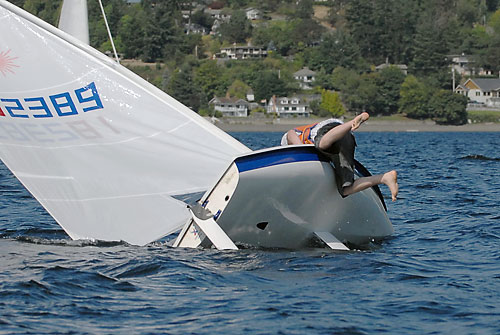 This week's theme song to embody current stock market sentiment is, "Rock the Boat" by The Hues Corporation.
According to Wikipedia, "Initially, 'Rock the Boat appeared as though it would also flop, as months went by without any radio airplay or sales activity. Not until the song became a disco favorite in New York did Top 40 radio finally pick up on the song, leading the record to finally enter the Hot 100 and zip up the chart to number one the week of July 6, 1974, in only its seventh week on the chart (and fourth week in the Top 40)."
The salient lyrics – given where we are in the markets – are as follows:
Said I'd like to know where, you got the notion
(To rock the boat), don't rock the boat baby,

don't tip the boat over
(Rock the boat), don't rock the boat baby
(Rock the boat)
The number one factor that will determine if this market continues to go up is earnings estimate revisions. The market is "priced for perfection" based on current estimates. However, it may be very fairly valued by the time earnings season is over and guidance takes those estimates up higher than anyone is anticipating. Here's an example of how low estimates are based on what we saw with bank earnings last week:



source: investing.com
These were not even close. They blew the doors off. Here's what has happened to Wells Fargo (up >97% in 7 months) since we put out our "Cobra Kai – Sweep the Leg" article on September 24, 2020 (when you couldn't give away the stock):
(Click on image to enlarge)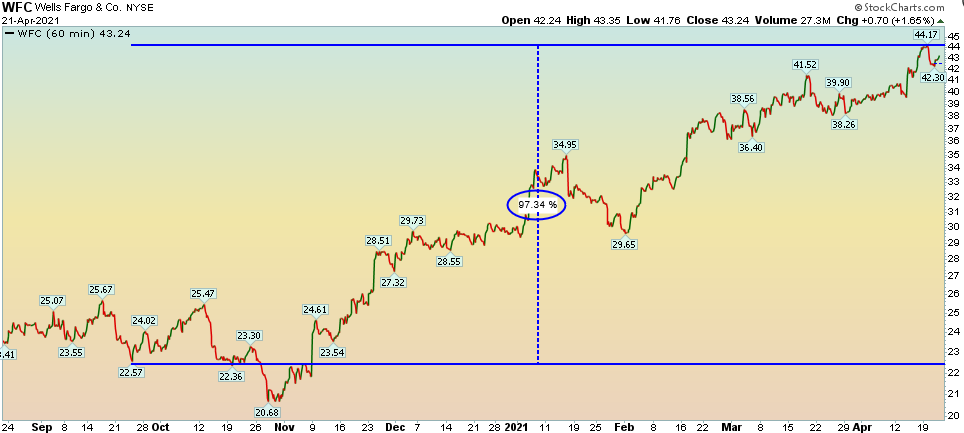 And while 2021 S&P 500 earnings estimates bumped up another ~$3 to $178.78 last week, I still think they are low and could bump up another $10-$15 by mid-year. If we get the same bump on 2022 numbers, with short rates on hold for at least another 12 months, an ~18.5x multiple on 2022 EPS is not excessive. But again, that's assuming that estimates are still too low – which we will get more color on in the coming weeks.
Disclaimer: Not investment advice. For educational purposes only: Learn more at HedgeFundTips.com.