The Financial Fire Trucks Of 2021
A Happy Thanksgiving weekend to all my US friends. This year was different for many of us—sometimes by choice, sometimes not. But there's one bit of good news I think we can all share: The holiday season means 2020 is almost over. Soon, we'll be able to turn the page.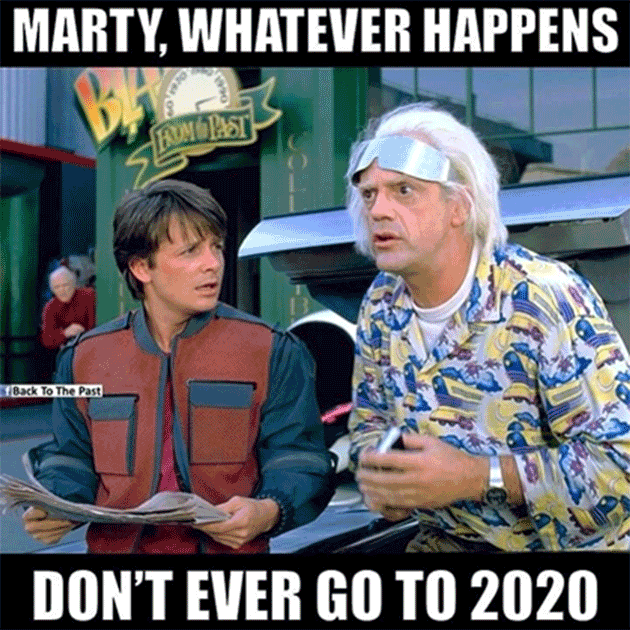 Source: @my2cents_on via Twitter
Each year at this time, I find myself recalling 2007, which was (so far) the most eventful Thanksgiving of my life. I told the story in my letter at the time, and today I am sharing it again. Interestingly, the lesson I drew from that harrowing experience once again applies. Indeed, the financial firetrucks are once again gathering around the world.
Read this, then I'll be back afterward with some closing thoughts.
A Thanksgiving Fire Drill
(Originally published here on November 30, 2007.)
Last Thursday, we sat down for a massive Thanksgiving dinner at my 21st floor apartment in Dallas. All seven kids, my 90-year-old mother, and an assortment of friends and relatives (about 15 of us) started to work on a 16-pound prime rib, 18-pound turkey, and massive amounts of potatoes, mushrooms, and lots more. Grace was said, the wine was poured, and we were feeling good about life.
And then about 15 minutes into the meal, the fire alarm went off, telling us to evacuate. This was annoying, as it seemed like we have had a false alarm at least once every few weeks in the past few months. So, we did what we have done in the past and ignored the alarm. After all, this is a modern structure (only 4 years old) with fire sprinklers everywhere. We assumed that someone had a grease fire in their kitchen that would quickly be put out.
But the alarm kept sounding quite loudly, which did tend to interrupt conversation. As my dining room table is near the floor-to-ceiling window, we tended to look out when we heard sirens. And sure enough, the fire truck pulled up alongside the building. "Good," we said, "they will get that grease fire under control." And we continued eating and drinking, although with a heightened sense of concern. Fires in apartment buildings are not to be taken too lightly. Especially if you are on the top floor. People do die from them.
And then a second and a third fire truck parked underneath the window. That was a tad disconcerting, but surely they were just making sure that there was adequate back-up. It was when the 8th truck pulled up within a few minutes that I began to get more than a tad concerned. They were pulling hoses and running around very quickly.
At that point, we started trying to figure out how to leave; but how do we get a 90-year-old fragile lady down 21 flights of stairs? We spent a moment pondering that, and then my youngest son came back into the apartment to report that he could smell smoke a few floors down in the stairwell. Well, that was not good. #2 son said to come to his window at the back of the apartment, where we looked out and could see a rather significant amount of smoke coming from the 2nd and 3rd floors. No, this was not good at all. No one was panicking, but we began to think about how to get us down the stairwell and soon.
Disclaimer: The Mauldin Economics website, Yield Shark, Thoughts from the Frontline, Patrick Cox's Tech Digest, Outside the Box, Over My Shoulder, World Money Analyst, Street Freak, Just One ...
more