The Curious Case Of The Hedge Fund That Made $700 Million On GameStop
While retail was "sticking it to the suits" - the actual suits at hedge fund Senvest Management were about to net a cool $700 million on GameStop's (GME) run higher.
Senvest holding as of Oct 7, an oddity considering many within the hedge fund world at the time viewed it as a potential bankruptcy candidate - hardly a prudent move from a fiduciary standpoint, unless Senvest had a plan... and boy did it have a plan.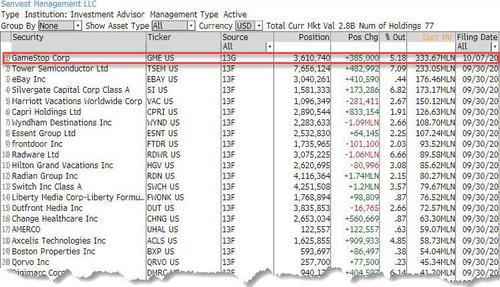 But let's back up.
Senvest principles, Richard Mashaal and Brian Gonick, started buying GME stock equity in September, the Wall Street Journal report reveals, just weeks before they had accumulated a massive 3.6 million shares making Gamestop the fund's largest holding. Mashaal told the Journal: "When it started its march, we thought, something's percolating here. But we had no idea how crazy this thing was going to get."
In retrospect, he just might have had an idea.
GameStop turned into the firm's most profitable ever investment by dollars earned and IRR. Senvest's fund has ballooned from $1.6 billion to $2.4 billion as a result of GameStop's move and, for the month of January, the fund was up 38.4%. Gamestop is also the reason why Senvest is currently the top performing fund tracked by HSBC's popular Hedge Weekly report.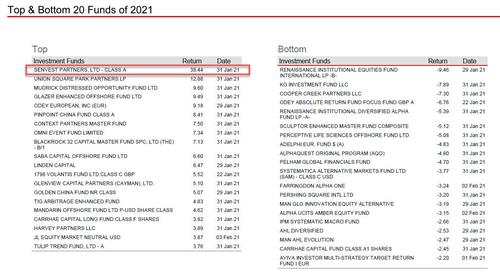 Thomas Peterffy, chairman of Interactive Brokers, noted what many had suspected: "It is not just little people on the long side here. There are huge players playing both sides of GameStop."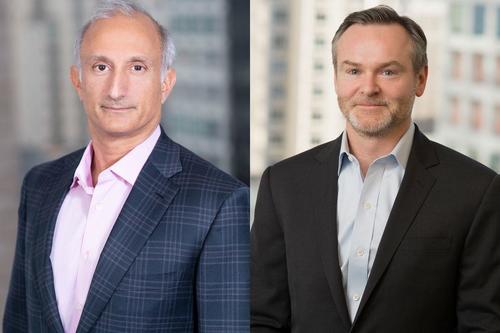 Richard Mashaal, left, and Brian Gonick made $700 million in GameStop in just three months.
He was right. Senvest says their interest in the name was "piqued by a presentation from the new GameStop chief executive at a consumer investment conference in January 2020." The Journal writes:
But as they spoke with management, sussed out competitors and noted the involvement of activists in the stock, including Chewy Inc. co-founder Ryan Cohen, they eventually started buying. By the end of October, Senvest owned more than 5% of the company, paying under $10 a share for the bulk of the stock.

They thought that if GameStop could hold on until the next generation of videogame consoles came out and stoked demand for games and accessories, the company would get a boost. And they reasoned that if Mr. Cohen could help transform GameStop from a largely bricks-and-mortar operation into an online gaming destination, the company could be worth far more.
Disclosure: Copyright ©2009-2021 ZeroHedge.com/ABC Media, LTD; All Rights Reserved. Zero Hedge is intended for Mature Audiences. Familiarize yourself with our legal and use policies every ...
more