The Consumer Is Ready To Spend
"Coiled, ready to go." is how JPMorgan CEO Jamie Dimon described consumers last week.
"Consumers have $2 trillion in more cash in their checking accounts than they had before COVID." he added. Borrowers are in such good shape that JPMorgan (JPM) reported a 4% drop in loans when they released their quarterly earnings. Stimulus cash is being directed towards debt repayment.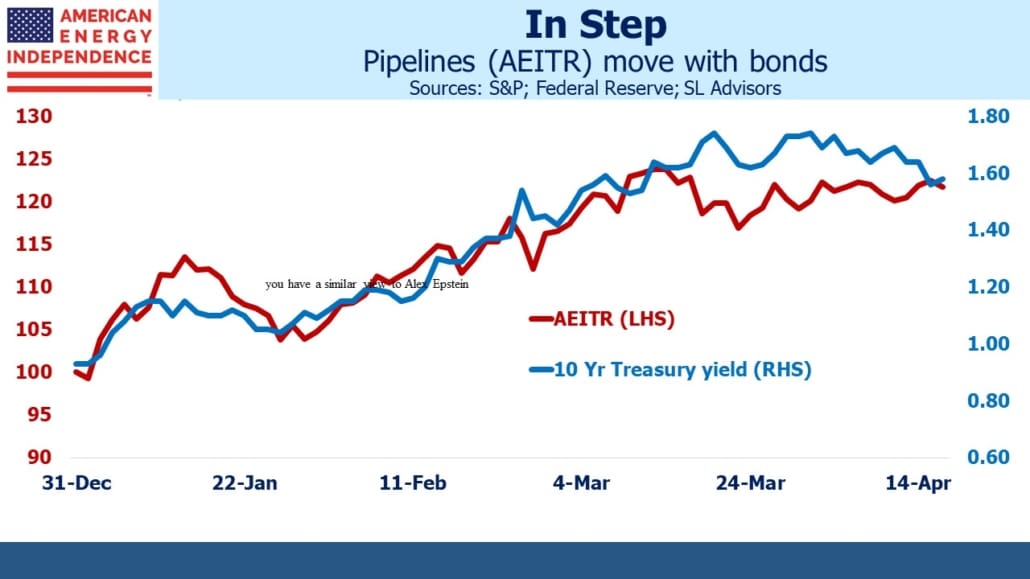 The inflationary result of a consumer spending boom and low interest rates is the biggest uncertainty confronting investors. There's plenty to worry about. Federal debt:GDP is set to exceed the levels that followed World War II. The level of COVID stimulus is several multiples of the estimated loss in output. Larry Summers, who headed the National Economic Council under Obama and was Clinton's Treasury Secretary, has called it "substantially excessive," and in case his views weren't clear added that fiscal policy is the "least responsible" in 40 years.
Rising inflation shouldn't catch anyone by surprise – and sure enough March CPI jumped 0.6%, 2.6% year-on-year. Ex-food and energy it was only 1.6%. Will this be sustained, and at what point will the Fed feel compelled to react?
The base effect – a depressed March 2020 CPI because of the sharp economic contraction – means annual comparisons will look high for several months. This will not trouble the Fed. Prices for all kinds of commodities are rising – hot rolled steel has tripled in a year, and while this reflects a rebound from severely depressed prices, it's also more than doubled compared with two years ago. Copper, lumber and carboard tell similar stories.
March Retail Sales jumped 9.8%, boosted by spending at bars and restaurants as restrictions are being eased.
Moreover, many small businesses report trouble hiring people, in part because the recent $1.9TN COVID relief plan continues $300 per week Federal unemployment benefit on top of whatever the state pays.