The Bull Market In Natural Gas
Pipeline company earnings for 2Q21 were satisfyingly unremarkable, and were followed up recently with news of further givebacks to investors. Cheniere Energy (LNG) implemented a dividend as part of a comprehensive long term capital allocation plan. They also plan to repay $1BN of debt annually as they target an investment grade rating. The company expects to generate $15-17 per share in Distributable Cash Flow DCF over the long run (stock closed on Friday at $88). The dividend had been long expected – Cheniere exemplifies the industry's improving balance between growth projects and free cash flow as well as any company.
Williams Companies (WMB) announced a $1.5BN share repurchase program, having previously announced full year results were trending towards the higher end of earlier guidance.
Overall there were no notable 2Q21 earnings misses versus consensus expectations.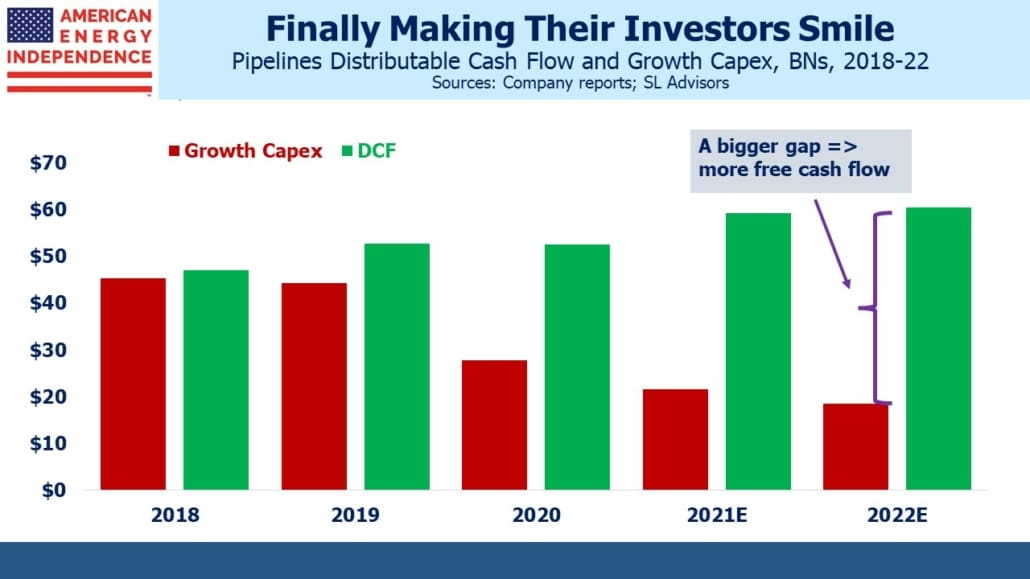 Free Cash Flow (FCF) continues to grow. The pipeline sector has undergone a significant change to its cash generation since 2018, when virtually all its DCF was plowed back into new projects. Investors demanded improved financial discipline, but the COVID shock caused further cuts in growth plans. The Democrat administration has also helped, by continuing to make new fossil fuel production unappealing. However, this hasn't stopped the White House from appealing to OPEC to offset such policies by increasing crude oil supply (see Is Biden Vulnerable At The Gas Pump?).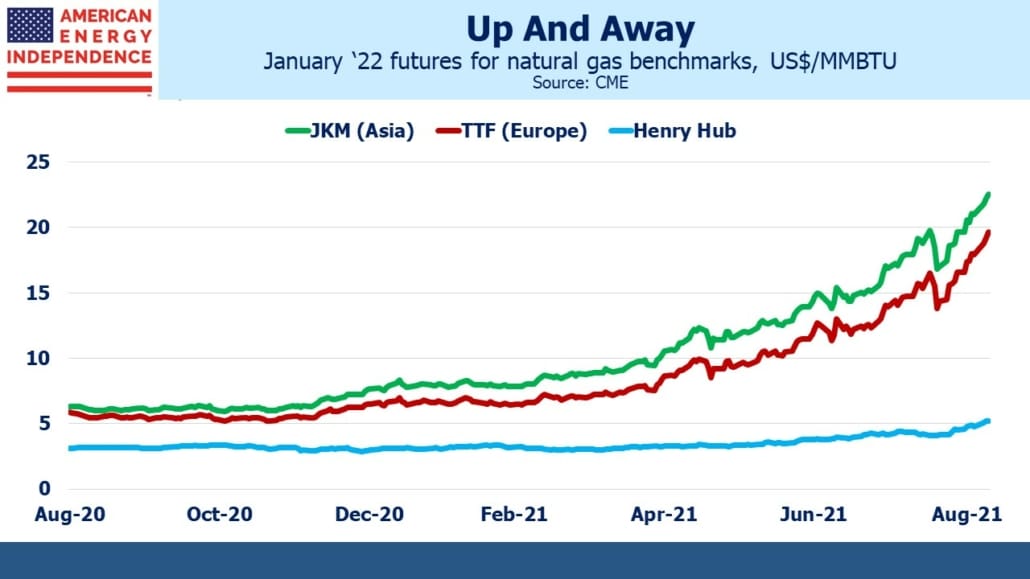 Against this backdrop, natural gas prices have been rising steadily. Last winter saw sharp price spikes for all three benchmarks as the northern hemisphere winter delivered periods of severe cold. Traders are preparing for a repeat. Global supply shortages have been exacerbated in recent months by a drought in Brazil which reduced their output of hydropower. Congestion in the Panama Canal has slowed deliveries of Liquified Natural Gas (LNG) to Asia. This has forced some tankers to sail round the tip of South America, adding to transport costs and limiting supply.