S&P 500 Outlook Still Bullish Ahead Of The Fed's Jackson Hole Speech

Today's Markets to Watch
Today's markets to watch are S&P500, Salesforce, and the Royal Bank of Canada.
S&P 500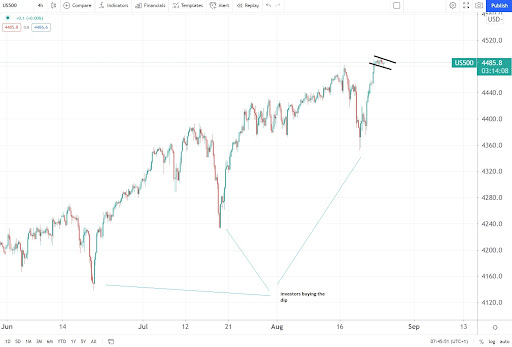 The bullish outlook for the S&P 500 index continues. Investors have bought every single dip during the summer months, so the index enters the Jackson Hole event consolidating against all-time highs.
Salesforce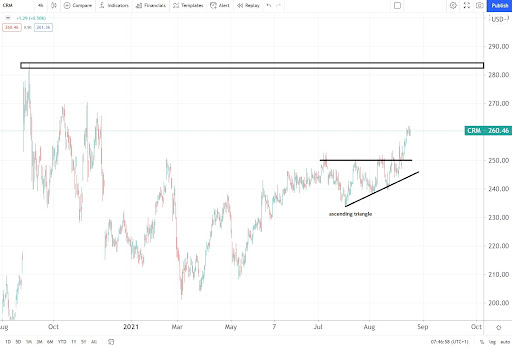 Salesforce is about to release its quarterly earnings today. The market broke higher out of an ascending triangle just before the earnings, so the bias remains bullish here as well. Judging by the price action, Salesforce would rather attempt to make a new all-time high than correct.
Royal Bank of Canada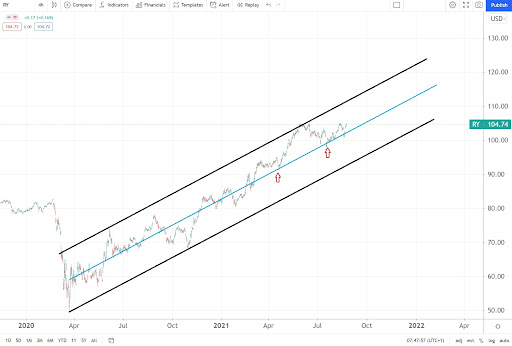 The stock market's bullishness is even more reflected by the Royal Bank of Canada's chart. The stock price is literally in a bullish trend since the 2020 dip, entering the quarterly earnings at the highs. As such, the bias remains unchanged as long as the price action remains in the rising channel.
Winners and Losers
U.S. equities remain strong, supported by a weak U.S. dollar.
Disclaimer: None of the content in this article should be viewed as investment advice or a recommendation to buy or sell. Past performance/statistics may not necessarily reflect future ...
more