Silver Prices: Gray Metal Could Be A Better Opportunity Than Gold
Silver Prices May Be Down, But It Is Still Presenting a Great Opportunity
Silver prices trade at $14.45 an ounce. Year-to-date, the gray precious metal prices have declined more than 15%. From its highs in 2011, silver is down about 70%.
With this, one could be asking if silver is still worth the investment. Put simply, yes, it is.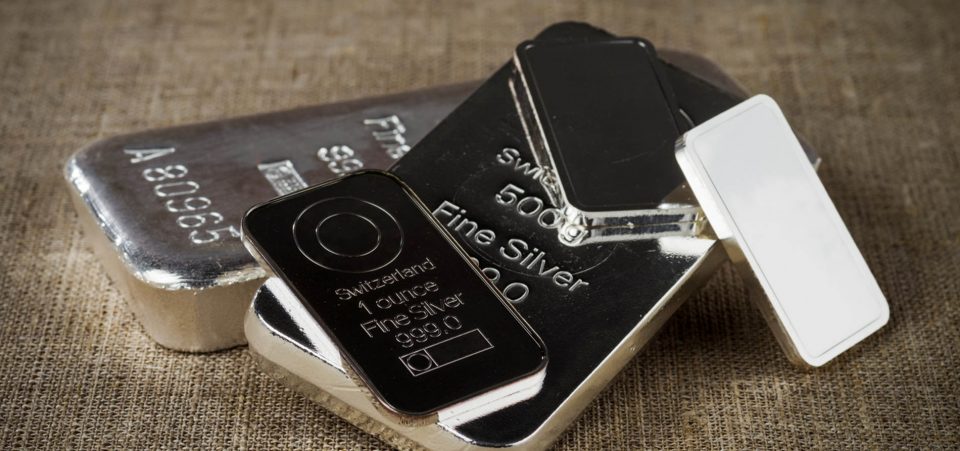 iStock.com/VladK213
Saying the very least, silver prices are too low to ignore. Remember the old investing adage: buy low, sell high. Silver could be that opportunity.
You see, in the short term, it's possible that silver prices decline a little more.
Why? This could be mainly because of speculators just adding on to their short positions and light-hearted investors fleeing due to losses.
However, in the long term, the precious metal could reward investors immensely.
How Low Could Silver Prices Go?
Please look at the long-term chart of silver prices below.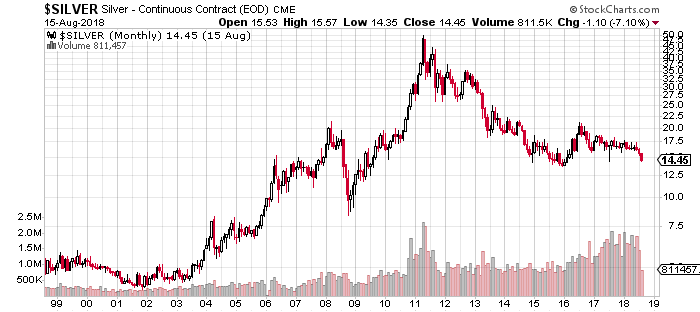 Chart courtesy of StockCharts.com
Just by looking at the chart, the next big support level for silver prices isn't until $10.00 an ounce.
If we assume prices drop to that level, we could be looking at a decline of $4.45 an ounce, or about 31%.
How High Could Silver Prices Go?
If we just look at the gold-to-silver ratio, silver would have to increase a lot.
Consider that the average gold-to-silver ratio since the 1970s is around 57. Currently, the ratio stands at 81. This means it takes 81 ounces of silver to buy an ounce of gold.
If we assume gold prices remain the same (at around $1,180), and the gold-to-silver ratio goes to 57, then silver prices would have to increase to $20.70. That's $6.25 or 43% above the current price.
A Classic Economic Problem in the Silver Market
Beyond that, know that there's a classic economic problem in the silver market. You won't hear much about it in the mainstream.
There's a massive disparity between demand and supply in the silver market.