Silver: Fiat Currency Chasing Real Money And Short Supplies Leading To Inflation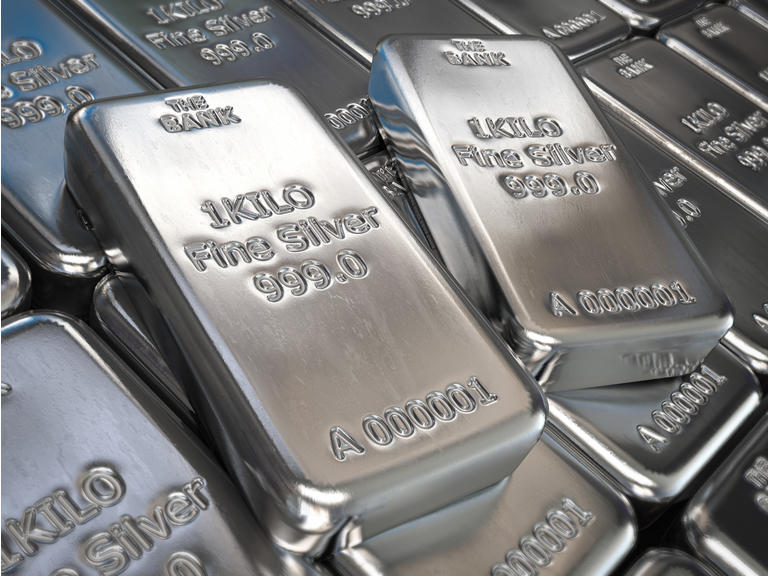 Image Source: Bet_Noire/iStock via Getty Images
Nine-Year Cycle for Silver
Based on goldprice.org, gold has seen an increase of about 560% over the past 20 years. Silver has seen an increase of about 476%.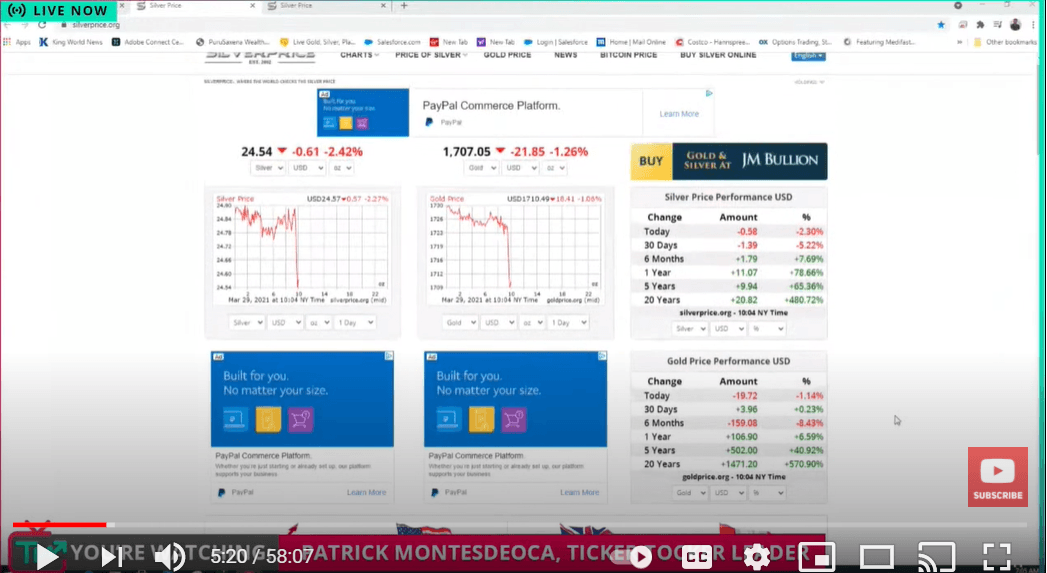 Courtesy: Ticker Tocker
For silver, going back to 1992, the peaks occurred about every nine years. 2008-2009 was the end of the previous nine-year cycle. Each year we see an average increase of a little more than 10%.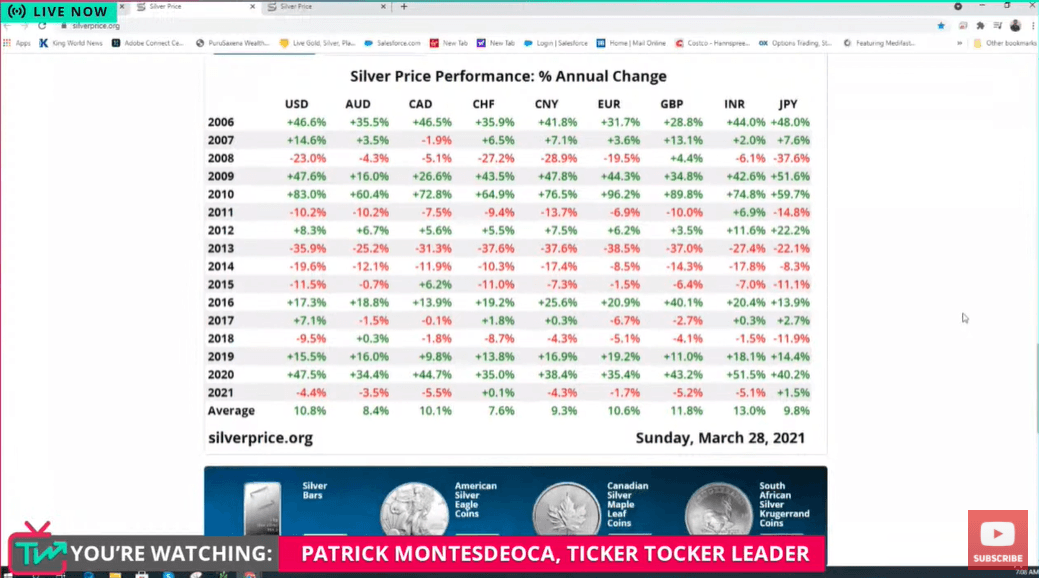 Courtesy: Ticker Tocker
Particularly in silver, we are entering a new paradigm. There is a lot of coverage about the shortage of silver supply, which is an increasing problem. Gold also appears to be experiencing shortages and those shortages seem to be increasing.
Inflation seems to be kicking in, with prices in grains increasing significantly in the past few months. As inflation increases, the dollar will continue to lose value. Real estate is massively inflated, as is the stock market. Where can people put their money? Gold and silver appear to be a good place for investors.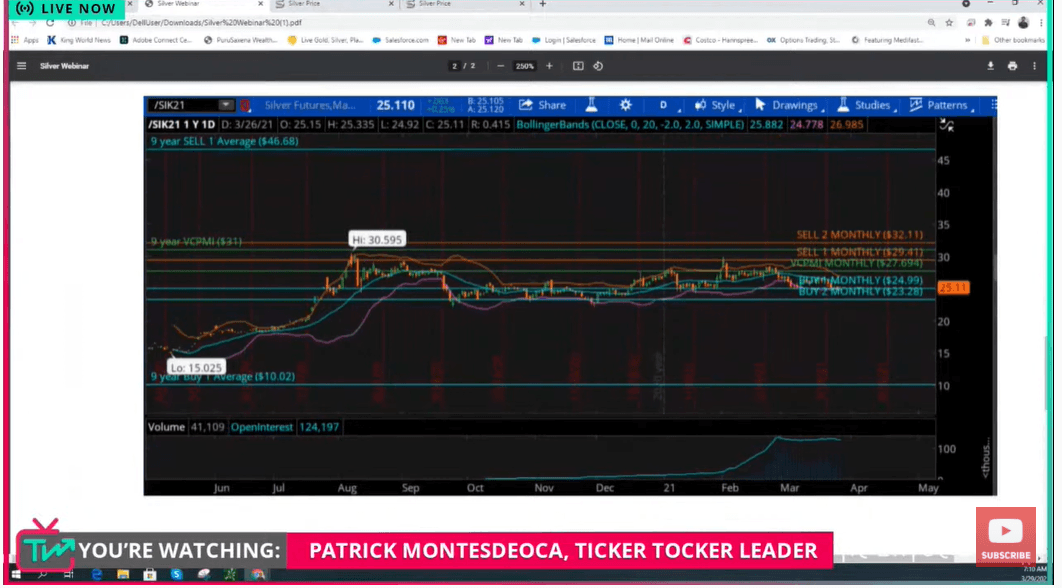 Courtesy: Ticker Tocker
The fundamentals do not bode well for the economy as a whole or for the US dollar. It does not look good for price inflation. We haven't seen much price inflation. We have seen asset inflation, but not price inflation on Main Street. There will be challenges and one such challenge is how much it is going to take in terms of stimulus to get back to some form of normalcy.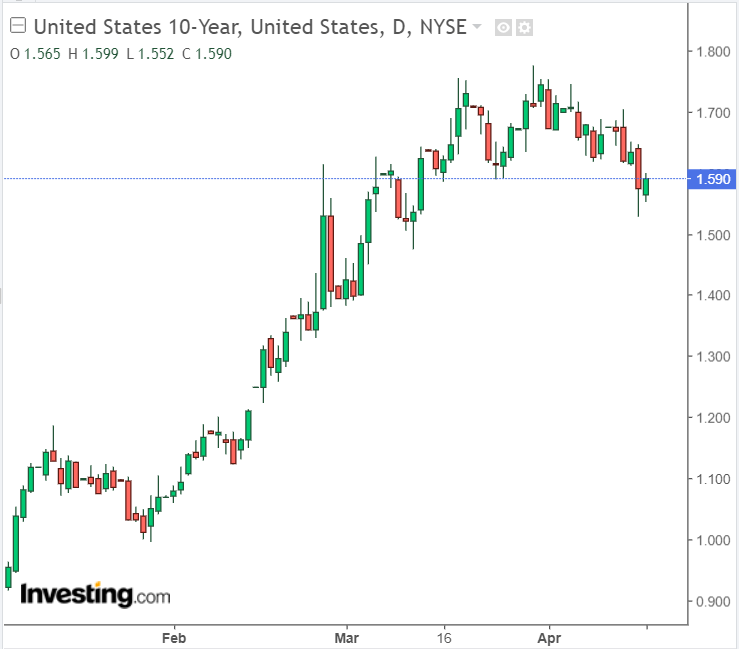 As we return to a more normal economy, we are going to face challenges. No one knows what is ahead. The 10-year note is beginning to indicate that there are some inflationary pressures. Rates have hit 175 as a recent high. The 10-year note is anticipating inflation. But interest rates cannot go up.
In the 1970's, even though we had inflation, the debt was not that much of a problem and the US dollar had just come off the gold standard, so we could print a lot of money. Today, we are in a very different situation. We have massive debt of almost $30 trillion and the US dollar has lost much of its value. As the government prints more and more money, the dollar will continue to lose value and gold and silver are becoming increasingly attractive investments.
Disclosure: I am/we are long GDX. I wrote this article myself, and it expresses my own opinions. I am not receiving compensation for it. I have no business relationship with any company ...
more