Red Hot Junk And Massive Bond-Market Dislocations; Equity Smash Coming Up?
The economic data does not support a rate hike. Is the Fed really worried about something else?
How about an overheating junk bond market? An equity bubble? Room to cut later? Or does the Fed really think the economy is strong?
Regardless, a massive selloff in bonds in Japan and a two-day five-sigma event in German bunds may be the start of a significant rout.
Let's investigate this through the eyes of various bond market dislocations.
The bond market is getting so hot that it's fueling a surge in debt deals allowing companies to defer interest payments.
Just a week in, September is already on track to become the busiest month for so-called payment-in-kind toggle notes that let companies pay coupons with more debt, according to data compiled by Bloomberg. Ardagh Group SA, a Luxembourg-headquartered packaging company, sold $1.72 billion of the securities. German auto components maker Schaeffler AG is poised to sell 3.59 billion euros ($4.05 billion) of the notes on Thursday, more than 1 billion euros than initially planned, which would make it the largest PIK issue ever, Bloomberg data show.
PIK debt is often issued at the holding company level, which makes the notes riskier because they are one step removed from the operating company. Schaeffler is selling its notes through its holding company.
Extreme Sentiment Marks Tops
Buying bonds that allow interest to be paid back with still more bonds is crazy. Yet, there you have it. Can it get crazier? I don't know.
Junk Bond Yields US. vs. Europe
Average yields on junk debt in euros dropped to a low of 3.76 percent in Europe, down from 5.17 percent at the start of the year, according to Bloomberg Barclays indexes. Globally, speculative-grade debt yields 5.79 percent, down from 8.12 percent at the start of the year. Equivalent debt in U.S. dollars yields 6.16 percent from 8.74 percent at the beginning of 2016.
PIK Bonds
Bond Market Cracks
Japan's sovereign debt is suffering its worst rout in 13 years, handing investors bigger losses over the past two months than any other government bonds amid speculation the Bank of Japan plans to change its asset-purchase strategy. The reversal is spurring concern the second-largest debt market is the vanguard for a broader selloff. DoubleLine Capital Chief Investment Officer Jeffrey Gundlach said investors should prepare for bonds to fall.
"This is a big, big moment," DoubleLine's Gundlach said in a webcast Thursday. "Interest rates have bottomed. They may not rise in the near term as I've talked about for years. But I think it's the beginning of something and you're supposed to be defensive."
Danger Signal
Five Sigma Event in 30-Year German Bonds
That ValueWalk Tweet needs a bit of perspective.
30-Year German Bund Yield
Percentage-wise the 2-day move was enormous, in absolute terms it looks ho-hum. The truth is likely somewhere in between. This could easily be the start of a major bond rout.
15% Loss on 40-Year Japanese Bonds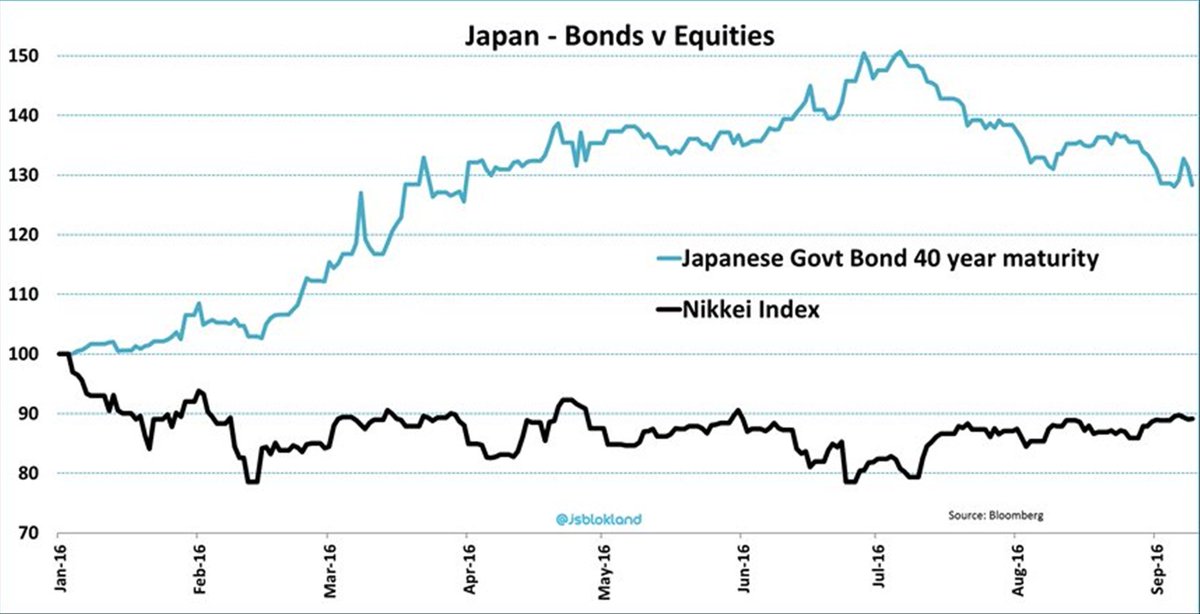 Humorous Flashback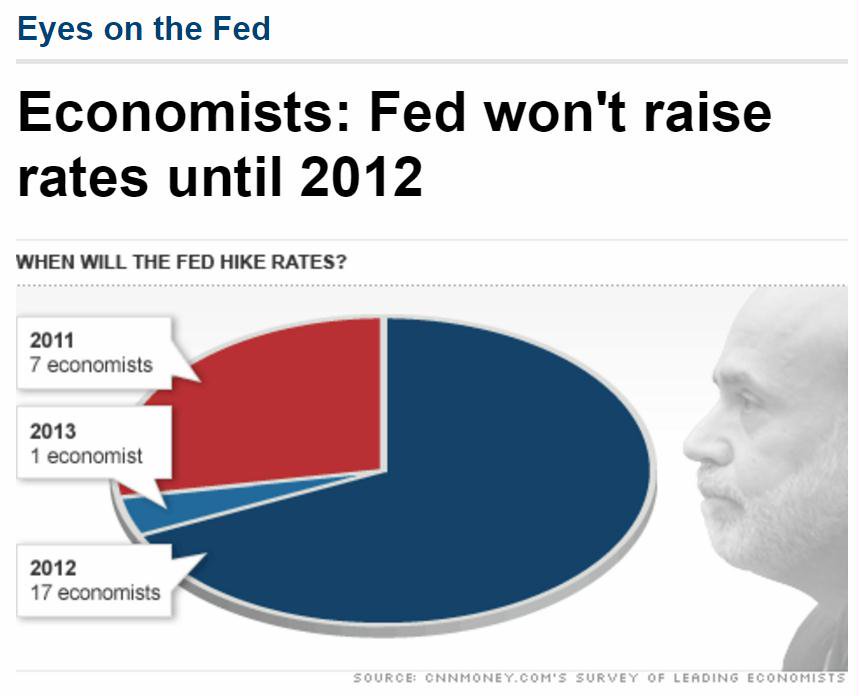 Fed's Bubble – Who Owns It – You Do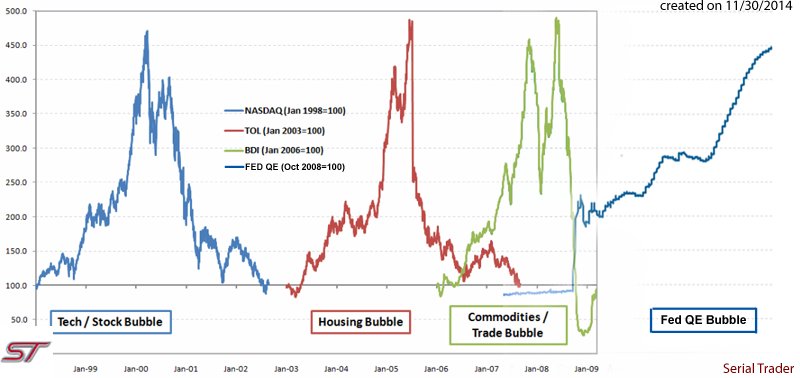 Equity Smash Coming Up?
Will the Fed hike into a bond rout? Do they want a bond rout to steepen the curve? That's what the bank of Japan appears to want.
But who is in control? Is anyone in control?
The only question above I can answer is the last one. My answer is not encouraging: No central bank is in control. They are all guessing what they should do.
I cannot emphasize enough that if a global bond rout is on, equities are going to get hammered as well. Equities cheap compared to bonds? The concept is ludicrous, and in this case irrelevant even if it was true.
Disclaimer: The content on Mish's Global Economic Trend Analysis site is provided as general information only and should not be taken as investment ...
more