Pop Goes The Clean Energy Stock Bubble
2020 ended with a massive spike in clean energy stock prices. From the end of October, election euphoria drove Invesco WilderHill Clean Energy ETF (PBW) from $63.32 to $136 at the close on February 9th, a 114% gain in 100 days.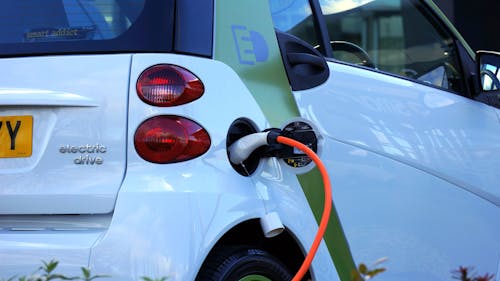 Joe Biden is as strong a supporter of clean energy as Donald Trump was a supporter of big fossil fuel companies, but even with control of the presidency and both chambers of congress, there is a limit to what a president can do in a short time. This is especially true when their top priority is (as it should be) dealing with a pandemic.
Acknowledgement of this reality seems to be setting in. as I write on March 5th, PBW is now down almost 35% from its high. If the Dow Jones Industrial Average or S&P 500 had fallen 35%, this would be the depths of a bear market. Clean energy stocks are generally much more volatile than the broad market, but, even so, a 35% decline should make investors sit up and take notice.
I focus on clean energy income stocks because they tend not to be subject to such wild swings. The benchmark I use, the Global X Renewable Energy Producers ETF (RNRG – formerly YLCO) is also down significantly- 26% from its high of $20.20.
Year to date (3/5/21) chart for PBW and RNRG. Source: Yahoo! Finance
Pop! Goes the Bubble
With these large declines, it's time to assess what's next. Large drops like this don't happen without some panic among investors. As always in a panic like this one, we need to assess:
Has anything fundamentally changed which would justify the declines and possibly further declines.
Is the panic approaching capitulation, when there is no one left to get scared and sell, or does the panic have farther to run?
Fundamentals
The biggest fundamental change is that interest rates are creeping up. This is in reaction to the expected spending in the Biden rescue package, and fears that we may see a surge of pent-up consumer spending as the vaccine allows the end of lock-down measures this summer.
Disclosure: Long positions all the stocks mentioned.
Disclaimer: Past performance is not a guarantee or a reliable indicator of future results. This article ...
more