'Pendulum Swing' Strikes Again! (Thursday's Plan)
(Video length 00:53:45)
Heading into Thursday's trading session – we have the biggest news of the week scheduled just before the opening bell, and we're anticipating an update from the FDA regarding COVID Vaccines. Anything is possible tomorrow morning…
But the biggest clue I see, are how well the markets are respecting the pendulum swings above/below the weekly trading-ranges. I'm going to use those levels for the best entries and exits tomorrow morning.
E-Mini Sellers Completed the Pendulum Swing, Now What?
E-Mini S&P is bearish into a trading-range this evening, which tells us to look for sell setups at resistance levels above the range tomorrow morning. But let's not forget, today's move lower ended right on the completion of another pendulum swing, which could easy spell reversal for the buyers as well…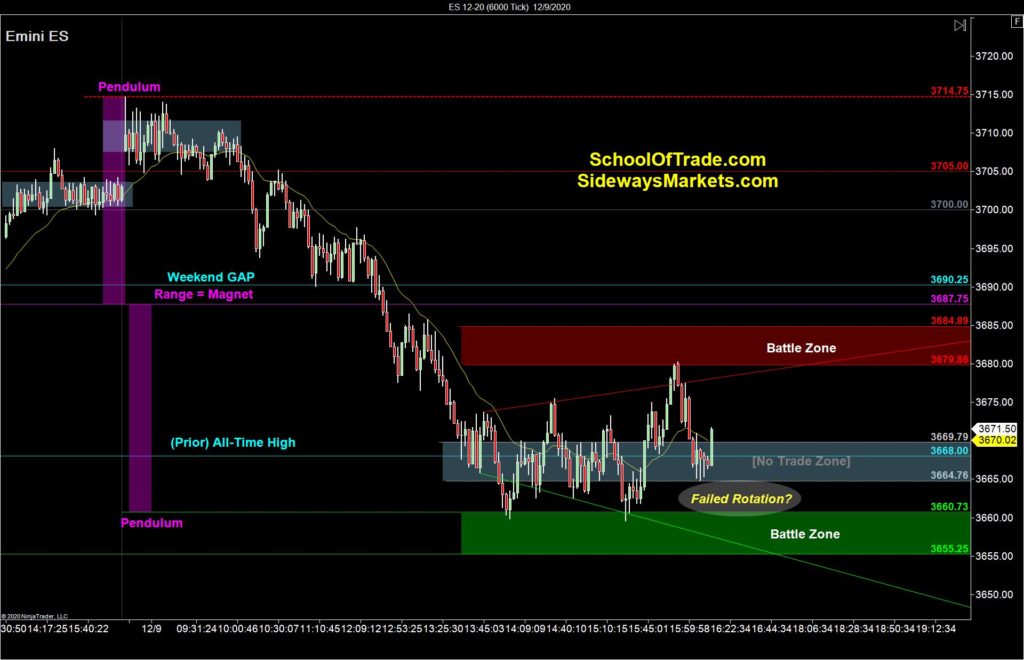 Crude Oil Sellers Should Be Careful After this Failed Rotation…
Crude Oil is bearish and rotating back and forth inside the weekly range, which tells me to look for sell setups (such as buyer failures) up at resistance levels overhead. My only concern, however, is a possible "failed rotation" off the recent pendulum swing, which may spell trouble for the bears…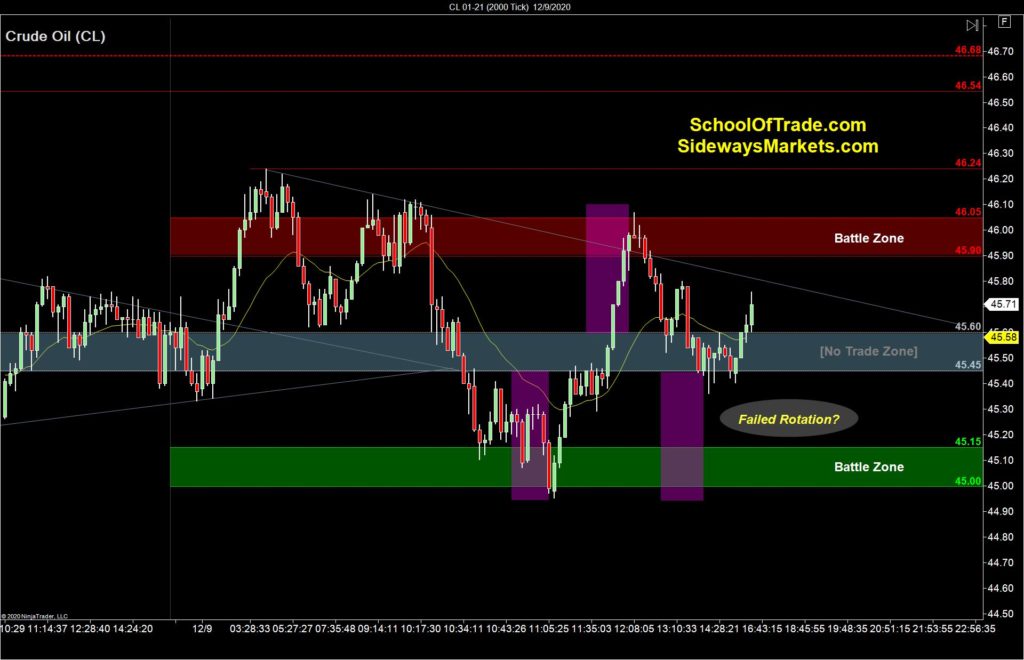 Gold's 3-Legged Move Lower Says Stay Patient for the Best Entries…
Gold is bearish with three strong legs lower today, which usually tells us to expect either a deep pullback before we retest the low, or a sideways trading-range the following day. Either way, I'll be looking for ways to short the pops tomorrow morning…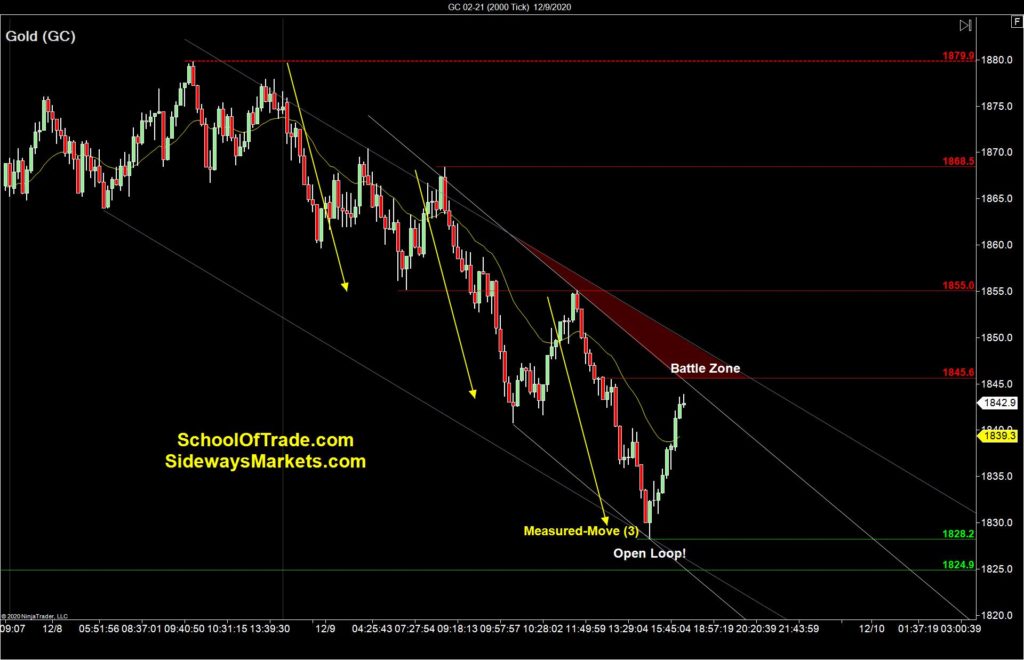 Disclaimer: Join our Free Trading Course. Joseph James, SchoolOfTrade.com and United Business Servicing, Inc. are not registered investment or ...
more