Oil Prices Surge And Investors Become Bullish In Wake Of OPEC Deal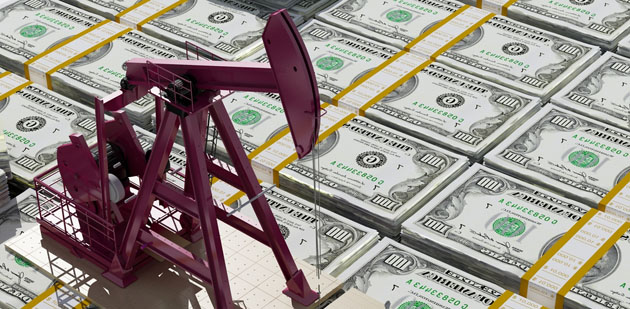 According to a Reuters report today (Feb. 27), "Oil prices rose on Monday as investors showed record confidence in prices rising further, though gains were capped by the prospect of faster growth in U.S. oil production."
U.S. oil exports are also up. In an article published Feb. 23, Bloomberg's Sheela Tobben reported that "producers and traders shipped out 1.21 million barrels of crude a day from the U.S. in the week that ended February 17, the most in Energy Information Administration data going back to 1993."
According to the report, domestic output was 9 million barrels per day in the week ending Feb. 17, and U.S. stockpiles swelled to record levels. What wasn't being refined in the U.S. was being exported. "For now, U.S. crude is looking especially attractive to buyers in Asia," the article states.
A CNBC article published Feb. 24 notes "oil prices have gone up in February, while energy stocks have gone down," and investors "have been piling into crude futures."
The article states that "factors supporting crude at the moment include OPEC's production cut, a possible Saudi Aramco IPO, and seasonal demand starting to pick up in the United States. . .The downside factors include U.S. shale producers aggressively pumping, and the potential for a producer like Russia to not keep up with compliance with the OPEC deal."
Also on Feb. 23, Bloomberg reported that "bizarre" trading was infiltrating markets in Asia that traditionally were supplied by OPEC. With cutbacks in OPEC output, countries in the Far East are turning to markets in Russia, western Canada, and elsewhere for the commodity.
Bloomberg quotes Harry Tchilinguirian, head of commodity-markets strategy at BNP Paribas SA, as saying, "Right now, these very-long haul arbitrages are opportunistic plays on freight and benchmark crude differentials to replace barrels lost to OPEC production restraint."