Oil Market Outlook Change – Too Low Demand Expectations
BP released their 2015 Energy Outlook. As noted by their Chief Economist this is not to address prices or near term events. However, price, in the end, is the meat of a discussion for an energy outlook as price and outlook for supply and demand are intertwined.
The outlook by itself is useful to gather facts and trends. The real value for someone like me comes from the change in the outlook. In theory, the process of formulating these outlooks should not change. Therefore a change in outlooks signifies a change in market place expectations. The best slide in reviewing the change to show the dramatic shift in expectations is slide 13 in the presentation. The latest forecast for 2035 shows a very small call in OPEC <5 million barrels/day see figure below.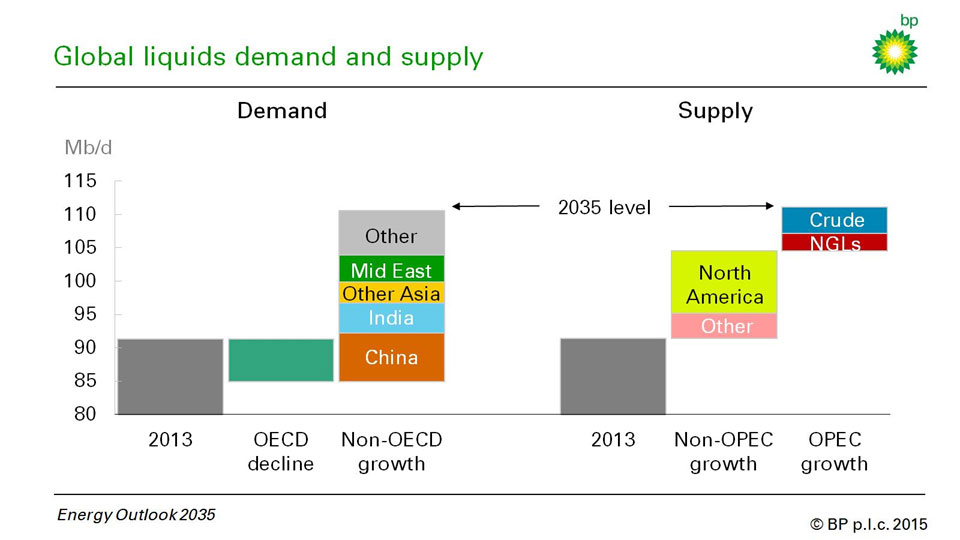 If we go back into time and look at the very same slide in 2011, we see the call for OPEC in 2030 (even less demand requirement given 20 year gap vs. 22 year gap in current forecast) amounts to over 10 million b/d. This is a dramatic swing see figure below for 2011 BP Energy Outlook.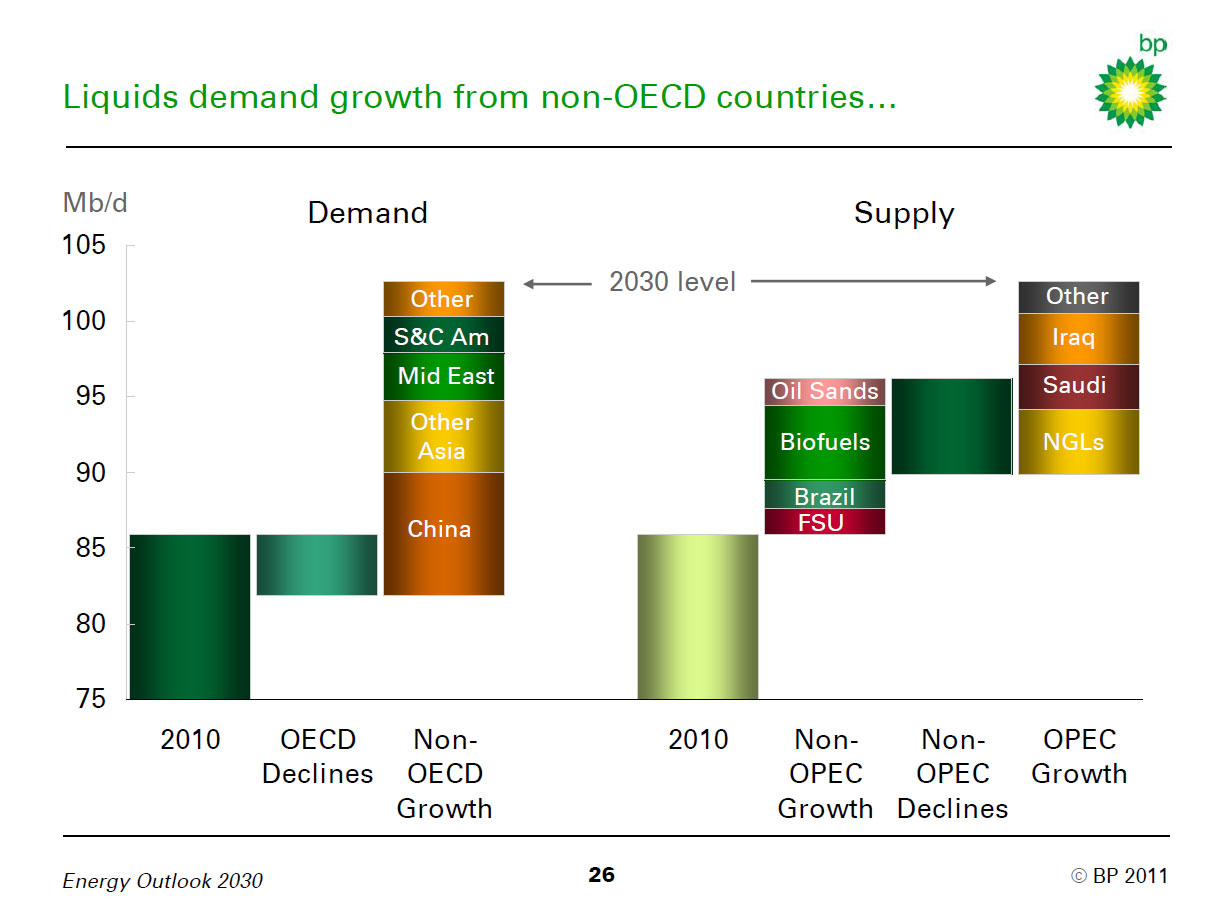 IF one believed in the process and the forecast output, the shift between the two forecasts would dramatically drop the expectations of crude oil price. As a longtime forecaster of the crude oil markets, the call on OPEC is key component on price forecast. This piece of the puzzle represented the additional swing from OPEC who, in theory, purposely holds spare capacity to sustain a reasonable market level. With the need of OPEC being diminished, the overall pressure for oil prices to move upwards is limited.
Obviously, BP cannot state or present a price view given its role in the market place, but if their trade floor was made well aware of this trend and believed it, they would have made a good call over the last year. However, the long-term aspect of this trend does not bode well for BP as a company. In fact, the overall energy sector would not benefit from this including renewable energy and refining industry – will be discussed in later article.
At All Energy Consulting we understand supplying you with forecasts is only one step of the process and may even be the smallest value of the process. The real value comes from the interaction with ...
more