Nine Companies Brent Cook Expects To See On The Other Side Of The Gold Market Wasteland
Markets are cyclical and even though it feels like the end of the world after years of junior resource stock market declines, history indicates that bear markets are actually an opportunity to own tomorrow's superstars for pennies on the dollar. In this interview with The Gold Report, market veteran and Exploration Insights author Brent Cook shares his travel stories and the companies he thinks will shine when the sun returns to commodity prices.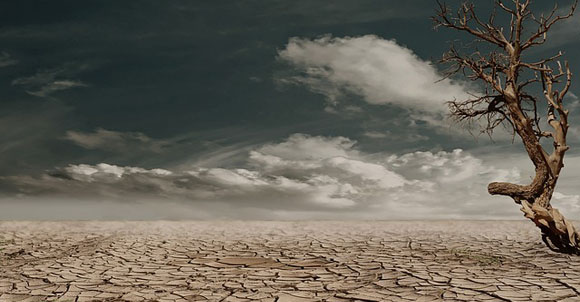 The Gold Report: You recently wrote a piece in Exploration Insights reminiscing about the 1997 to 2002 resource market. What did we learn about investing in gold and silver in that five-year window?
Brent Cook: I first started working for Rick Rule in 1997, just as the last resource bull was dying. The market just kept going down, way below where people thought it could possibly go, and it continued to get worse in 1998, then 1999 and 2000. Eventually it did stop dropping; people started putting money into this sector, and it leveled off.
What I learned is that successful investing in a bear market takes patience and caution. When you do make an investment, make sure you're betting on good people.
TGR: Rick also says that bear markets create bull markets. The years 2002 to 2010 were pretty good for the commodity markets and everyone started to look really smart. Are there lessons to be learned from a bull market?
BC: There always are. A big one is to take profits along the way and keep some sense of perspective with regards to what a project is actually worth. This is a cyclical business. We go up and down. This has been true going back to the salt traders in early Africa. Supply and demand drive markets. During the last boom, China was building infrastructure and the world was growing. That created a metal shortage, which drove prices way up. That has busted. China's growth is slowing. I don't know what's going to bring the bull market back in commodities this time, but it always comes back and is usually the result of something we were previously unaware of.
TGR: How is the wasteland you describe as our current market scenario different than what you went through in 1997 to 2002?
BC: There are actually more similarities than differences. In 1998 nearly every economist said gold was antiquated and of no value in the new age. Financial publications all said you would have to be a fool in a tin hat to buy gold. Today, investors and financial publications are shunning this market again, and to some degree with good reason. In the most recent boom, profits barely increased due to increased input costs and the shift to mining lower grade ore. That left a lot of investors who got the commodity price rise right disillusioned with the sector. The metal prices rose but profits didn't. It is going to take a fair bit of time for previous investors or new investors to see a reason to be in the natural resources market. But it will happen.
TGR: Does that hold true both for the retail and the institutional investors?
BC: Yes. Retail investors were hammered in the 1997 downturn. The Bre-X scam triggered the realization that everything was overvalued and much of what was being presented was not true. New NI 43-101 requirements were put in place in an effort to provide more transparency for investors. It certainly helped, but the reality is that a technical report is only as good as the data that goes into it and the persons doing the report.
Disclosure:
1) JT Long conducted this interview for Streetwise Reports LLC, publisher ...
more