Junior Producers Riding Exploration Success To Reratings: Raj Ray
TM editors' note: This article discusses a penny stock and/or microcap. Such stocks are easily manipulated; do your own careful due diligence.
In this interview with The Gold Report we learn that it's not enough for junior gold producers to have strong management teams running thrifty, efficient operations. These companies must be able to extend their mine life, either through exploration or distressed M&A, to reach the coveted market rerating, says National Bank Financial Mining Analyst Raj Ray. He covers a growing list of companies that, with help from depreciating currencies, are up about 75% year-over-year and could see further gains with success via the drill bit. Ray shares those names and others with outsized leverage to a big move in the gold price.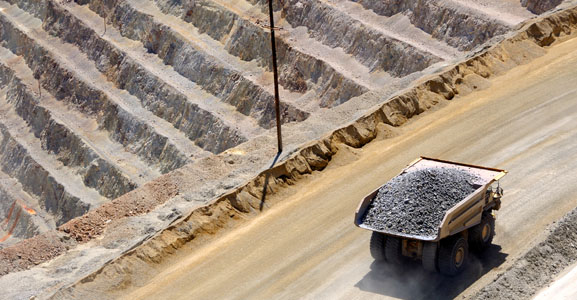 The Gold Report: Have you ever witnessed such a sustained period where the U.S. Federal Reserve and/or the European Central Bank have had so much sway over market direction? Is it sustainable?
Raj Ray: What we are seeing right now is a throwback to the Fed's original goal of preservation of financial stability. Central bankers believe that maintaining financial stability is just as important as managing monetary policy. Only time will tell whether it's sustainable, but it's here to stay for the foreseeable future.
TGR: Are central bank decisions changing how you do things?
RR: As a mining analyst, the objective has always been to focus on companies with efficient operations, good management and capital discipline. In addition, I am looking for exposure to investments that to some extent can hedge the gold price risk as a direct result of central bank decision-making. A lot of miners' favorable currency exposure has buffered the impact of an otherwise muted gold price. It's not about changing what we do. It really is about sticking to the basics and being more diligent about what we do.
TGR: What is your call on gold as the traditional summer doldrums approach?
RR: I expect gold to oscillate around the $1,200/ounce ($1,200/oz) mark, but it will be economic-data dependent. The possibility of the Fed raising short-term rates has kept a lid on gold prices. The market seems to expect a June increase as unlikely. If the Fed decides to maintain rates, you might see a small uptick in the gold price to $1,250/oz.
TGR: Do you, like most other mining analysts, believe that it will be 2016 before the mining sector turns the corner?
RR: I believe it will be commodity-price driven more than anything else. Late last year, National Bank Financial (NBF) Senior Mining Analyst Steve Parsons published a report looking at the impact of project deferrals on production declines. NBF believes that these deferrals have charted a direct course for production declines, which we forecast will commence in 2016 but any resulting impact on the gold price is more likely to play out in 2017. That's because come 2016 the hangover from the Fed's policy decisions on interest rates could be playing out on the gold price and it will be late 2016 before we see gold production supply/demand issues.
TGR: We've seen some recent strength in the gold price. What accounts for that?
RR: It's the expectation that the short-term rise in interest rates might happen later than September. At the last Federal Open Market Committee meeting, the Fed policy removed all calendar-based references in its forward guidance and has taken a more data dependent approach. So a rate increase could happen once positive economic data start coming out, but that doesn't seem likely in the next three months.
TGR: We have seen some recent mergers and acquisitions (M&A) activity, and two companies National Bank Financial follows were involved—AuRico Gold Inc. (AUQ:TSX; AUQ:NYSE) and Alamos Gold Inc. (AGI:TSX). What should investors take away from that deal?
RR: Both Alamos and AuRico are covered by our precious metals analyst, Adam Melnyk. It's a good example of a deal where both parties stand to benefit. For Alamos, it's exposure to AuRico's long-life Young-Davidson gold asset in Ontario, a mining-friendly jurisdiction. For AuRico, it's much needed access to liquidity. There is market appetite for further synergistic M&A, as well as distressed M&A. I wouldn't be surprised to see some consolidation in Canadian mining camps given the operational and corporate synergies that could be realized.
Disclosure:
1) Brian Sylvester conducted this interview for Streetwise Reports LLC, publisher of more