Jason Wangler Throws A Lifeline To Oil And Gas Investors
The crash in oil prices and the continued depression in gas prices have exploration and production companies and their services providers hunkered down, cutting capital expenditures and trying to bring spending into line with income, says Wunderlich Securities Analyst Jason Wangler. The likely survivors have similar traits, and in this interview with The Energy Report, Wangler shares their secrets, and names companies he expects will have an especially bright future.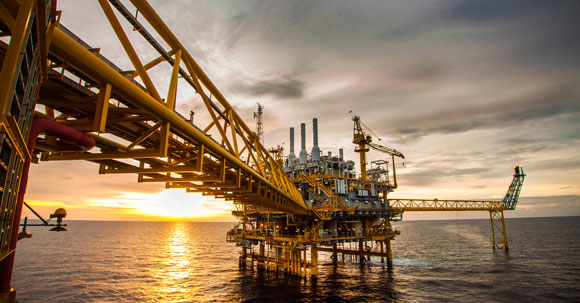 The Energy Report: Jason, last summer oil was more than $100/barrel ($100/bbl) and most analysts were forecasting long-term stability in the $80+/bbl range. What tipped the oil price into freefall in July?
Jason Wangler: For the last five to seven years, Saudi Arabia has effectively filled the hole between supply and demand. When the oil price was high, producers were ramping up oil production, so Saudi Arabia's market share declined. In July and the months that have followed, Saudi Arabia, a low-cost producer, decided that rather than just continue to fill this hole, which was continually becoming less important, it would make a stand and show the world that it can produce oil at a lower cost than other countries. We are starting to feel the effects of what that means for oil prices.
TER: Saudi Arabia had that much influence in the market? It could just kick out the props and let it fall?
JW: The world market has about 93 million barrels per day (93 MMbbl/d) of production. Saudi Arabia produces about 10 MMbbl/d of that. We—meaning the U.S.—are also at about 10 MMbbl/d now, and Russia is 8–9 MMbbl/d. Those are the three biggest players in the game. But Saudi Arabia is different from the U.S. or Russia in that it has the ability to very quickly speed up or slow down production as it sees fit.
For the last five years or so, the Saudis sped up or slowed down production according to world demand. And as the U.S. continued to grow production almost 1 million barrels/day in each of the last couple of years, the Saudis were seeing lower market share. And finally, the Saudis decided they didn't want to continue to be a less important player. They wanted to show the world that they still have a significant control over prices. And they do. This is an exporting country. It can control how much to put into the market.
TER: Oil prices continue falling. Are you seeing any signs of a slowdown yet?
JW: In terms of the price? I don't think any producer can really sustain at $50/bbl oil. But the price keeps falling, so in the near term there's some irrationality in the market. I'm hopeful it starts to slow down, because nobody's making money at these levels.
TER: What's your forecast for oil this year?
JW: Right now, for the full year, we're forecasting oil at about $70/bbl. We think the price will start to correct itself—the question is how quickly—and get back to a level that is rational from an economic perspective, whether in the U.S. or internationally. We're using $70/bbl as the price because in the U.S. everybody is cutting capital expenditures (capex) dramatically. You'll see that across the globe as well. People try to rectify cash inflows and cash outflows, and that's going to take some time to wash through the system. But soon you'll start to see hypergrowth in the U.S. In other places growth will slow down because of the lack of investment.
TER: Natural gas has struggled to remain above $3/thousand cubic feet ($3/Mcf), and it's still under pressure. What is your forecast for gas this year?
JW: We haven't been bullish on gas for the better part of the last five years. We have so much supply in the U.S. that you could tell me a number and probably back into how much is going to be produced. For a full year we're forecasting prices in the $4/Mcf range, which I don't think is too crazy. It's finally starting to get cold across the U.S., so we'll see if weather impacts the price. Last year, we very briefly touched $6/Mcf in the February–March timeframe.
"Saudi Arabia differs from the U.S. or Russia in that it can very quickly speed up or slow down oil production as it sees fit."
But outside of short-term weather impacts, we don't see any huge demand drivers increasing the health of natural gas prices. Even if you do get those drivers, we believe there's a lot of supply out there, and producers will be happy to put gas to work at any certain price.
TER: If there is a chill in the weather coming up, is the storage high enough now to keep prices in check this winter?
JW: We're pretty close to the five-year average, so we have plenty of gas in storage, but we don't have more or less than in the last few years.
Assuming the weather is cold, you should see some support in natural gas pricing because we will draw down the inventory. For the most part, we believe the biggest driver of natural gas pricing is short term: weather. From a longer-term perspective, there's not anything we see that will be able to dwarf the supply that we could potentially turn on in the next few years if we needed to, because of all the great gas plays that we have.
TER: What effect do low gas prices in North America have on the prospects for liquefied natural gas (LNG) plants that have been proposed?
Disclosure: Tom Armistead conducted this interview for Streetwise Reports LLC, publisher ...
more