Is Inflation Going To Crash The Stock Market?
Is inflation going to crash the stock market? I don't think so. Why?
(Photo credit: Ehud Neuhaus)
Inflation has several causes, and different factors have different weights at different times. Production capacity, production utilization, energy costs, productivity, and monetary cycle play a big role. Some of these are interdependent, and sometimes they work reflexively.
In some ways, the current macro backdrop is very similar to the end of World War II. Like then, we now have high savings rates, consumption restraints, central banks with expanded balance sheets, and huge fiscal deficits.

(Source: FRED)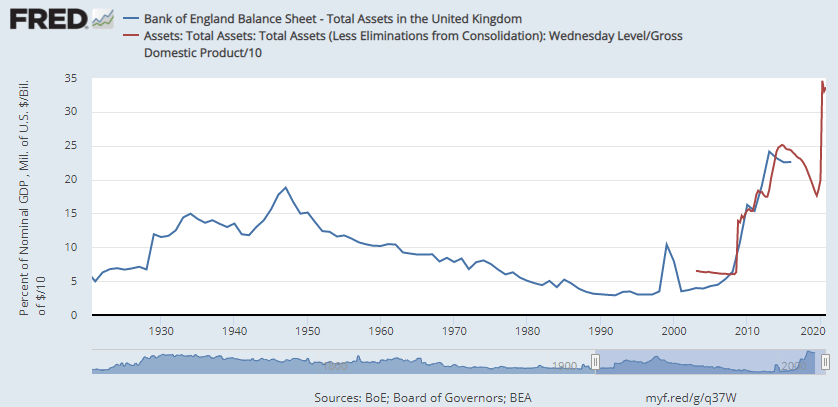 (Source: FRED)

(Source: FRED)
Ok, so what happened to inflation and interest rates then?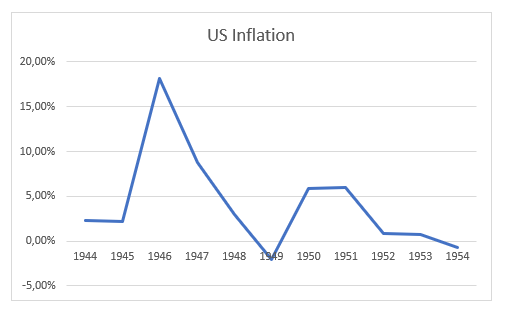 (Data source: the balance)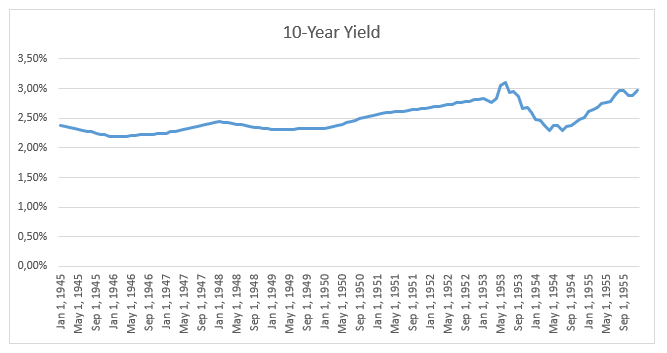 (Data Source: multpl.com)
What to expect now?
After WWII inflation rose due to the need to reconvert the factories to produce goods, in what was a highly industrial society. There were also many supply-chains that were disrupted and couldn't be fixed overnight. The fact that right now:
There is no lengthy reconversion necessary to put factories back to work.
The sectors most affected, air travel and hospitality, by their nature won't take long to react to an increase in demand.
Productivity seems to be on a secular rise.
Makes me believe that we won't reach the same level of inflation as in 1946 and 1947. I also don't think that the Fed will allow the interest rates to go much higher than 3.5% on the long-end. I derive my conviction from the huge debt burden. If the interest rates were to rise, the expenses with interest would skyrocket and leave the US government strangled.
Conclusion
Investors have been suffering from fear, uncertainty, and doubt. They mainly fear that higher interest rates will collapse the current valuations in the market. As we've seen, there is a strong case for interest rates to remain below 3.5%. At the current P/E ratio of 36 for the XLK, the implicit discount rate is 2.8% (almost double the current 10-year rate). It seems that even for the most exciting sectors of the tech market, we are not one step away from the cliff.
Disclaimer: This text expresses the views of the author as of the date indicated and such views are subject to change without notice. The author has no duty or obligation to update the ...
more