Investing In The New Resource Bull Market
TM editors' note: This article discusses a penny stock and/or microcap. Such stocks are easily manipulated; do your own careful due diligence.
After four grinding years of falling metal prices and vanishing market capitalizations, we have seen a stunning shift in market sentiment since mid-January, says Matt Geiger of MJG Capital. Multiple physical commodities are now in technical bull markets, and resource equities in particular have enjoyed a spectacular 2016 thus far. Geiger highlights several companies poised to take advantage of the boom.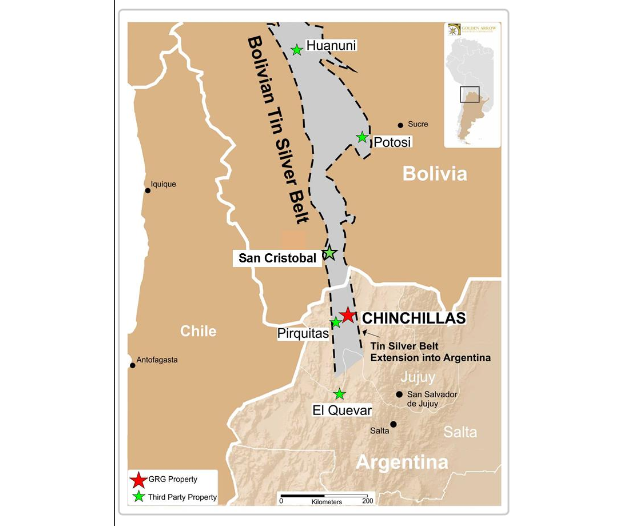 Golden Arrow Chinchillas Map
Metal prices are again on the rise. Particular standouts include: silver, lithium, zinc, gold, platinum and palladium. All of the aforementioned metals have entered new technical bull markets in 2016 and seem to be building momentum. It took four painful years, but this proves yet again that low prices are the best cure for low prices. When the price of a particular commodity drops precipitously, two phenomenons inevitably occur: (i) higher cost suppliers of the commodity cut production and (ii) buyers of the commodity purchase more in real terms. These twinning events may take a while to play out, but they inevitably do.
M&A activity has picked up, particularly in Q2/16. This is great news for quality development projects not yet owned by a major producer. The recent bear market has a left a dearth of near-term production candidates and those still remaining are that much more valuable to a potential acquirer. Additionally, if this indeed becomes a multiyear bull market, then explorers too will receive increased attention. Shareholders of well-managed prospect generators are poised to do very well over the coming few years.
Here are a few companies that I believe are well positioned to ride the bull.
Golden Arrow Resources Corp. (GRG:TSX.V; GAC:FSE; GARWF:OTCPK) has been a strong performer in 2016. The company, founded by the experienced Joe Grosso, has been exploring and developing precious metal projects in Argentina for over two decades. Golden Arrow's flagship asset, the Chinchillas project in Jujuy Province, looks increasingly likely to reach production by the end of 2017 thanks to a joint venture with silver heavyweight Silver Standard Resources Inc. (SSO:TSX; SSRI:Nasdaq). Once the Chinchillas joint venture begins generating cash flow (or, conversely, is bought outright by Silver Standard), the company will return to its roots as a prospect generator focused solely on Argentina.