S

Immune Pharmaceuticals: Two For The Price Of One
Immune Pharmaceuticals (Nasdaq: IMNP), a biopharmaceutical company undergoing a restructuring to split its wide-ranging, diversified portfolio into two pure play companies, has garnered much media attention in the past few days. Immune, the parent company, and its recent subsidiary, Cytovia, are gearing up for an anticipated full split with new patent filings, strategic deals for commercialization, and the initiation of new clinical trials to support current and future indications for multiple therapies in its pipeline.
Immune focuses extensively on indications within the immuno-dermatology and immuno-inflammatory sector. The company's portfolio thus encompasses a wide range of indications all within a well-defined focus that is easily translated to investors. Immune's bertilimumab is a novel therapy with the potential to be a "pipeline in a drug." The drug is the only one of its kind in clinical development that targets eotaxin-1, a mediator in inflammatory responses. Eotaxin-1 has been discussed in over 1,600 scientific publications for its prolific opportunities for clinical manipulation.
Significantly, eotaxin-1 is also a biomarker for the prevalence of a desired target within a patient. Targeting eotaxin-1, bertilimumab is thus promising as both a treatment of inflammatory disease and an identification tool for personalized therapies. Personalized therapies have been at the forefront of recent biotech innovations. The idea is to increase the likelihood of positive response rates to a given therapy and lower concomitant risk by allowing for selection of ideal patient populations based on biomarkers.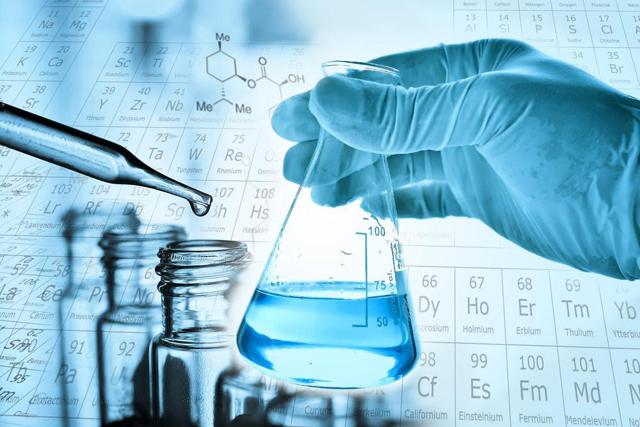 Bertilimumab is in phase 2 of clinical trials for bullous pemphigoid (BP), a rare autoimmune disease of the skin. The drug is awaiting Orphan Drug Designation (ODD) from the FDA for BP. In June 2017, the FDA released a plan to "eliminate the agency's existing orphan designation request backlog and ensure continued timely response to all new requests for designations with firm deadlines." This new strategy will hasten the consideration of bertilimumab for ODD, which would be a major milestone for Immune.
Immune presented preliminary data from the phase 2a clinical trial for bertilimumab in the treatment of BP at the American Academy of Dermatology in March 2017. Based on positive results and minimal adverse effects for the first three patients in the trial, Immune expanded its enrollment criteria for the remainder of the study. The company expects the recruitment to be completed soon and, pending consistency with the successful results from the first three patients, the drug will be on the track for additional phases and approval in BP.
Phase 2 trial is also ongoing for bertilimumab indicated for inflammatory bowel disease, including ulcerative colitis (UC). Unlike BP, where bertilimumab presents a unique treatment option, the market for therapies indicated for inflammatory bowel disease is far more competitive. Immune hopes that bertilimumab will cater to patients who are unresponsive to existing treatment options. The standard for positive results is thus much higher, and the potential of the drug for UC indications will be determined by its provable success as a personalized therapy.
For the duration of 2017, Immune will be seeking a second dermatological indication for bertilimumab in severe atopic dermatitis (AD). An analogous biologic from Regeneron (Nasdaq: REGN) and Sanofi (NYSE: SNY) for dermatitis, Dupilumab, received FDA approval in March 2017. Immune is initiating a phase 2 trial utilizing the same biological pathway as the drug from Regeneron, with the hope that eotaxin-1 will serve as a promising target for regulation of inflammation.
Immune also has a topical nano-cyclosporine for relatively mild AD and psoriasis in its pipeline, which is an immunosuppressant drug that interferes with the inflammatory cascade involved in those diseases. There is strong precedent in the field for the success of this drug, as Pfizer (NYSE: PFE) acquired Anacor Pharmaceuticals (NASDAQ: ANAC) in late 2016 for $4.5 billion, along with its "$2 billion blockbuster" topical AD treatment that has already won FDA approval.
With a diversified portfolio spanning treatments in oncology, immuno-inflammatory disease, and dermatology, a number of products under Immune exceeded the supportive capacities of the company. As pure players, both Immune and Cytovia will be individually financed and managed, creating a new strategy to attract investors and corporate partners. Cytovia will focus on developing the company's immuno-oncology portfolio.
Cytovia, after promising clinical results, filed a patent for the use of Ceplene for remission maintenance in acute myeloid leukemia and other hematologic cancers. The patent protects the use of the drug in cancers with a specifically mutated oncogene, which occurs in approximately 25-30% of the AML patient population.
Cytovia's commercial oncology play can produce significant revenues in the short term. The company announced on July 10, 2017, that it entered into a definitive agreement with Pint Pharma for the marketing, commercialization and distribution of Ceplene throughout Latin America. This follows Cytovia's announcement that it regained worldwide rights to Ceplene from Mylan (MYL).
The formation of Cytovia as a subsidiary of Immune was announced in April 2017, and shareholders have been eagerly awaiting details of the formal spinoff process. Typically, shareholders of the original company, Immune, will get proportional shares in the new company. Upon a full separation of the two companies and the formation of Cytovia into its own public entity, current IMNP investors will benefit from the current therapies and upcoming milestones of the two companies in different areas of the immunotherapy field.
Disclosure: The author of this article does not own shares in Immune Pharmaceuticals, but has provided consulting services for the company.