How Healthier Food Boosts Margins For Ag Companies And Investors: AltaCorp's John Chu
TM editors' note: This article discusses a penny stock and/or microcap. Such stocks are easily manipulated; do your own careful due diligence.
More people are eating better, and demanding food with no gluten, more fiber, less fat and more protein. According to John Chu of AltaCorp Capital Inc., this trend equals tremendous growth potential for companies specializing in high-margin foodstuffs. In this interview with The Energy Report, Chu highlights one such specialty food stock, examines the effects of low oil and natural gas prices on the fertilizer space, and explains why he prefers the prospects of nitrogen-based fertilizers over potash.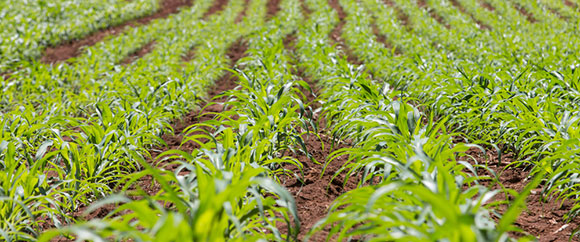 The Energy Report: How have the collapses in the prices of oil and natural gas affected the fertilizer sector?
John Chu: Natural gas is an important feedstock for nitrogen-based fertilizers—up to 50% of the production cost. This means higher margins. Fuel and lubrication-related costs account for 10–12% of farmers' operating expenses. Lower fuel prices result in cost savings, which might be spent instead on fertilizers and other inputs. Lower gas prices should result in higher gasoline consumption, which in turn should result in greater ethanol demand and an increase in demand for the corn used to make ethanol.
TER: There were recent reports that Russia was planning export duties as high as 35% on fertilizers. What effect would this have on the industry?
JC: The rumors were unfounded. The Russian industry minister said that an export tax has no support and is not being discussed. In any event, we don't think an export tariff would have much of an impact. We would expect to see the Russian players continue to export most of their fertilizers to international markets—90% of potash, in particular. The Russian government has, in the past, floated the idea of an export tariff as a means to get domestic fertilizer suppliers to offer a meaningful discount to local farmers. And that is exactly what has happened; Russian fertilizer producers have agreed to a 33% discount for Russian farmers.
TER: Have sanctions affected the Russian fertilizer space?
JC: No. And we don't see them having an effect, especially on potash, because world supply is limited in terms of the different regions that can supply it.
TER: When we spoke last summer, you mentioned the possibility of Russian producer Uralkali (URKA:RTS; URKA:MCX; URKA:LSE) reforming its marketing alliance with Belaruskali, its Belarus equivalent. Did this happen?
JC: No. It seems they're growing further apart, with Uralkali accusing Belaruskali of disrupting the market with higher volumes and price discounts.
TER: We're hearing more about ever-closer political and economic bonds between Russia and China. Has this been reflected in the fertilizer market?
JC: Uralkali held a conference call Mar. 5, and revealed that 2015 potash production will be reduced about 15% due to a flood at one of its mines. The company doesn't expect to lose market share in the U.S., Brazil or Europe, but we could see it lose market share in China and Southeast Asia. Uralkali will allocate volume based on netbacks and higher margin customers. We understand that Belaruskali and some other suppliers have been funneling a lot more volume into China relative to what Uralkali had in the past.
TER: What is your 2015 projection for corn prices?
JC: We expect that lower acreage will be planted in the U.S. and other key regions, and that yield will decline from the record achieved in the U.S. last year. We expect overall demand to remain pretty firm, based on feed demand, ethanol demand and increased demand from China. As a result, we expect higher prices: about $4–4.25 per bushel.
TER: And your 2015 projection for fertilizers?
JC: We haven't put out a hard forecast, but I can give you a sense of direction. We expect a $15 or so per tonne rise for potash. We think China will have to pay that much more, and that will greatly influence the cost to the other major customers. On the nitrogen side, we expect an equivalent $15 per tonne increase, driven by some supply disruptions and solid demand. We expect a more modest increase in phosphates, about $5–10 per tonne.
TER: Why do you believe that, as you have said, fertilizers will "continue to act as a safe haven for resources funds"?
JC: Portfolio managers in the materials, mining and energy sectors tell us that corn and fertilizers are more stable and involve lower risk, with higher prices expected.
"Lower gas prices should result in higher gasoline consumption, which in turn should result in greater ethanol demand."
Disclosure:
1) Kevin Michael Grace conducted this interview for Streetwise Reports LLC, publisher of The Gold Report, The Energy Report, The Life Sciences Report and The Mining Report, and ...
more